News / Regional
ZRP inciting violence in Mthwakazi
26 Oct 2017 at 06:53hrs |
Views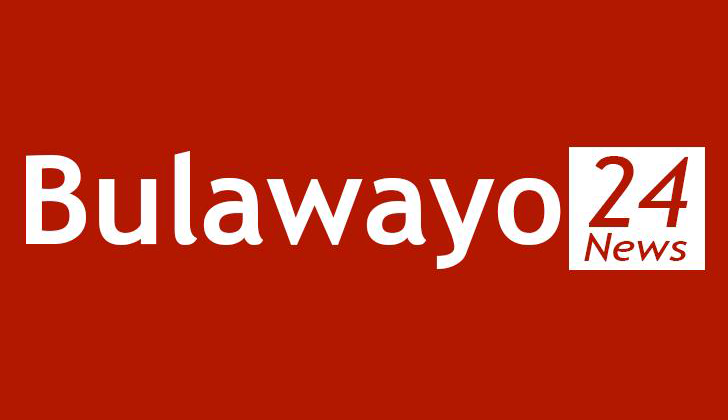 Mthwakazi Liberation Front spokesperson Chrispen Nyoni has said the police by blocking the Bhalagwe memorial ceremony are inciting violence in Matabeleland as people are now bitter over the move.
He said within a space of about two months, the ZRP has blocked two Mthwakazi events that were to be held for the sake of promoting our Mthwakaziness in one way or another.
"Last month, it was Stanley Raphael Khumalo Coronation which was supposed to be done at Trade Fair Grounds, in Bulawayo, then, now the Ibetshu LikaZulu prayer that was set to be done at Bhalagwe disused mines, where hundreds of thousands of Mthwakazi peoples were thrown in by the Gukurahundi Zanu PFs crack army unit in the 1980s. The Bhalagwe Prayer session event was blocked by the police, obviously doing it under the instructions of the regime/Zanu PF," he said.
"Precedence was set and we now understand that such actions of Zanu PF regime, go hard for any activity that is perceived as threatening their comfort zone/governance and they judiciously block. It is done by a weighty presence of the police and other security details at the disposal of the regime. That must not escape our analysis of events as they unfold and again we must use those actions to judge what the future events will unveil to us."
Nyoni said the actions of the police tell lots of loads of untold massages about what has to happen and what must not happen in Mthwakazi.
"Again it tells us on who must be allowed to do their activities without disturbances. Mthwakazi is simple dictated to by actions of the regime as they choose what has to be let to happen and what must be blocked. Those are predatory actions of the regime that wants to suppress the Mthwakazi Restoration Agenda at any cost. It reminds of Sunday Adelaja who held a belief that tests and persecutions eventually lead to deliverance from bondage and make constrained peoples stronger if only they respond right to them. So what and which are the responses that we have to undertake, which totally remove Mthwakazi out of the marriage she is in, with Zimbabwe? Off course it's not responses seen as meant to cajole the foe," he said.
"When critically analysed, the behavior of the regime, through its ZRP, is one that suggests an incitement of violence against the peoples of Mthwakazi. The police, all the time, aim to use their trump-card to pin down the Mthwakazi peoples so that they will accuse them of having tried to incite violence when in fact it is their behaviour. That is exactly what happens when a regime is at maze-puzzles with what it has to do to stop and kill off the idea whose time has come-that of Mthwakazi Restoration."
He said it's really disturbing and that alone, is evidence enough that ZRP is trying hard to incite violence.
"As Mthwakazi, we have never blocked let alone trying to block the Zimbabwean heroes' acre jamboree, that has been held from time to time. So what are the reasons for blocking the Bhalagwe Commemorations? Again, the arrests of 120 people from Tsholotsho are something else that can be viewed as a callous effort to suppress the voices that are pointing out at the wrongs done to the peoples of Mthwakazi by the Zimbabwean regime," Nyoni said.
"If we are caged in the Zimbabwean politics that want Mthwakazi to play to their tune, then it's time to seriously rally everyone kwaMthwakazi not to take part in anything that is done by Zanu PF, coming as something to help the peoples when its aim is to suppress our voices. As Mthwakazi, without a measure of anger against clear injustice, Mthwakazi as a nation would have to live perpetually under the bondage of injustice."
Nyoni said the rightly held belief the world over is that colonialism was objectionable and evil on many grounds.
"This was the case because it damaged societies economically, politically, psychologically, culturally and in many other ways. It entailed coercive practices that conflicted sharply with basic human rights and democratic values. Colonized people were considered subjects rather than citizens and were assigned duties but never granted rights, so is Mthwakazi peoples under the Zimbabwean regim," he said.
"As colonialism largely rested on the assumption that indigenous people were inferior in mental, moral and practical capacities compared to white Europeans, so is the Shonalism that is embraced by the Zanu PF regime which butchered about half a million Mthwakazi peoples for non-other than being Ndebele peoples. The problems that Mthwakazi peoples are experiencing in current situations cannot be fully understood without reference to the colonial era."
"Decisions that are made by the Zimbabwean regime of blocking the SRK Coronation and the Ibhetshu LikaZulu prayer meeting that was to be held at Bhalagwe disused mines where thousands of Mthwakazi peoples were thrown in during the Gukurahundi era of the 1980s is a brazen demonstration of undermining and weakening of Mthwakazis traditional rights. It is unfortunate that as Mthwakazi we have no overall unified path to resistance against the Zimbabwean colonial administration. We have some people in our midst who still think cajoling the regime is a survival method."
He said the political organization of Zimbabwe has total disregard for the political and territorial issues of Mthwakazi.
"Zimbabwe has always been a police state whereby even civil and cultural events are policed. The systems in Zimbabwe long collapsed and can disintegrate into several pieces at the slightest push. This system aimed at triggering violence will soon yield the results for which it set - resistance of equal or more force. Our nation has been pushed to the edge and cannot bear it anymore. Worse still, such events are done on Mthwakazi lands, our own land of birth upon which we have unalienable rights to practice customs without interference from the Shona. We shall not continue to fold our arms when we are systematically being denied our rights on our land for which we also fought for. As Mthwakazi, we don't owe our freedoms and rights to Zanu or the Shona, we fought for them and we rightfully deserve and moreso on our own land," Nyoni said.
Source - Byo24News