News / Regional
Zimbabwe bushmen demanding to be taken back to the bush
02 Apr 2013 at 11:04hrs |
Views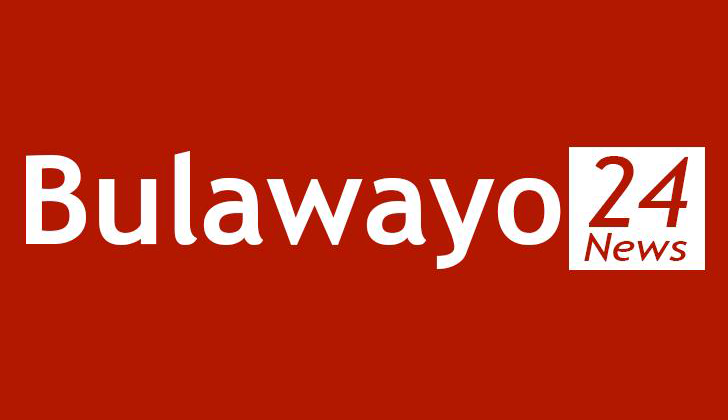 TSHOLOTSHOLO - Zimbabwe's starving San community, commonly known as bushmen, are demanding to be taken back to the bush saying the government has neglected them for many years.
The San were moved from Hwange National Park in the 1920s during the colonial era by the Europeans and most of them settled in Mgodimasili area in Tsholotsho South in Matabeleland North Province.
There are over 1 500 San people in Zimbabwe and some are found in Plumtree in Matabeleland South.
During their stay in the bush, they used to survive through hunting and gathering.
A visit by Daily News to the San's Mtshina Village in Mgodimasili area adjacent to the Hwange National Park, home to about 200 San people, reveals a neglected and suffering community.
The San community blasted the government saying they remained marginalised and have been suffering for years since independence.
They said going back to the bush to survive on huntering and gathering is better than staying under a government which treats them like animals.
"We want to go back to the bush, they should open up Hwange National Park and we go back.
"Our grandfathers had better lives that side than here where we are still treated like animals.
"The government has totally failed to help us to improve our lives for the past years and some politicians have been telling us lies all these years.
They only want our votes but they have not done anything for us," Madlela Maphosa, a 70-year-old headman for the San people in Mtshina Village said.
Maphosa said they are not going to vote in elections later this year, adding they have been calling for their own representation in local authorities and Parliament but they had been ignored.
He said they are starving and have no food and the government has not been supporting their farming activities.
"We are tired of being used, we don't want anything to do with politics and we won't vote in the next elections. We been calling for representation in local councils or in Parliament but we have been ignored."
"I once forwarded names of two boys Thabani Maphosa and Never Moyo who completed Form Four to government offices at Tsholotsho Business Centre so that they can at least represent us in those government offices but we were again ignored," Maphosa said.
He added that very few San people voted in the recent constitutional referendum as the entire process was meaningless to them.
He said before the referendum, some politicians he refused to mention by name visited the area and told them to vote "Yes".
"They just told us to put an X in favour of this word," said Maphosa whilst writing word "Yes" on the ground.
"We are also starving right now, as you can see I am very thin because of hunger, we can't plough because the government has not trained us on farming skills and have been not supported with any farming equipment," he said.
He said in 2009 most people in Tsholotsho, excluding the San, were given farming equipment under the government farm mechanisation programme.
"We are just poor, we have no goats, no cattle and currently we are surviving with okra (derera/idelele), maponi worms (macimbi) and watermelons," said Maphosa.
To show their desperation, about 10 of them mobbed the Daily News crew after the interview begging us to buy them a bag of mealie-meal each but we only managed to buy one 10 kg at Mgodimalisi Store and handed to Maphosa to share with neighbours.
The San headman also said an aid group, Organisation of Rural Associations for Progress distributed food items recently but the food has since ran out.
Tsholotsho South MP Maxwell Dube of MDC could not tell the Daily News what he has done to help the San, but instead the previous Zanu PF regime.
"Zanu PF is to blame for the plight of the San people, when it is election time they become so nice to these people giving them some few foods hampers to get votes.
"But just soon after the elections they dump them.
"So it is true some politicians have taken advantage of them for long," said Dube.
However, a Tsholotsho district official who refused to be named blasted the San, saying they do not want to work but are only interested in food handouts.
"We have been trying to integrate the San people into the modern society. But these people still believe in hunting and gathering.
"We have tried several times to train them on farming but they were not cooperating. They just want everything for free from the government and cannot work to feed themselves," said the official.
"There is no segregation. It is just an issue of cultural habit. If you look, just some few km from where they live, some non-San communities work hard in their fields to feed families.
They even employ these San people to work in their fields.
So this issue is about cultural habit," he said.
But Siyawachi Moyo, who is Maphosa's deputy, lambasted government officials who visit their area for being arrogant and also for harassing them.
"For example there is a game ranger here we only know as Andrew who has been arresting and beating us if we go for hunting in nearby bushes," said Moyo.
Human rights activist and chief executive director of civic organisation Habakkuk Trust Dumisani Nkomo said: "The San need representation at a political and developmental level. They need their own councillors, MPs and chiefs to represent them.
"The State should also make deliberate intervention measures, affirmative measures to uplift and develop the San community who are marginalised. "We need increased budgetary allocations."
The San people are also scattered in some parts of southern Africa.
They are the oldest inhabitants of the region, having lived here for the last 20 000 years.
There is a significant linguistic difference between the northern San people living between Botswana, Zimbabwe Namibia, extending into southern Angola.
Source - Daily News