News / Regional
Headmaster accused of owning goblins, ordered to leave school
23 Mar 2014 at 09:29hrs |
Views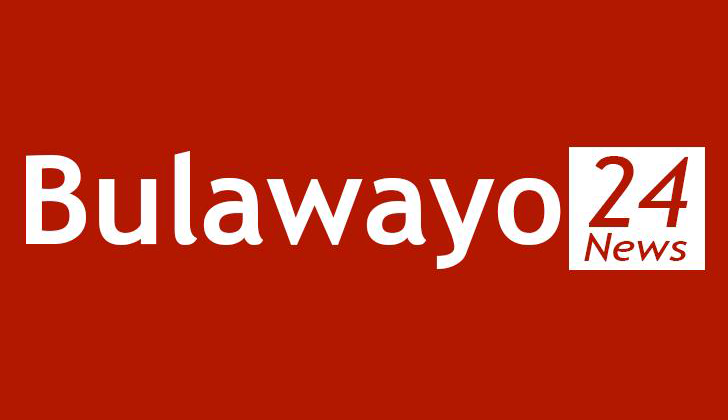 VILLAGERS in Dongamuzi area under Chief Gumede in Lupane are demanding the transfer of Ekuphakameni Secondary School headmaster Mr Peter Moyo, whom they accuse of owning goblins that have been terrorising pupils and teaching staff at the school.
Last term lessons at the school were disrupted for almost two weeks after teachers abandoned the school following several nights of sexual abuse by the alleged goblins.
Female teachers at the school claimed that during the night they would dream making love to someone and woke up the next morning with signs that they would have actually had sex during the night.
Some male teachers also claimed that they woke up every morning wearing female panties whose origin they did not know.
Villagers have called for the transfer of the school head whom they say was fingered during a recent cleansing ceremony held at the school.
Villagers, who spoke to Sunday News during a visit to the area last week, said strange occurrences had always been going on since the early 90s when Mr Moyo joined the school but things got worse last year when the goblins started to sexually abuse female teachers at the school.
Four teachers, three female and one male, have since transferred from the school and two of them are yet to be replaced, leading to a shortage of teaching staff at the school.
A cleansing ceremony dubbed Wafawafa, was held at the school on 5 March this year by the International Healers' Association, during which the villagers say Mr Moyo was exposed after an assortment of paraphernalia associated with witchcraft was recovered from his bedroom.
A village head from the area, Mr Emmanuel Chasokela Maseko, said normalcy had returned to the school since the cleansing ceremony was held but insisted that Mr Moyo should be transferred from the school as he was a risk to the community.
"Things have normalised now since the cleansing ceremony was held, but as community we have requested the Ministry of Education to transfer Mr Moyo to another school. We can't live in the same area with such a man. The strange happenings may recur and this time maybe spread to the community if this man is kept here. He should just go and start another life elsewhere," he said.
Mrs Esther Ntini, a villager, said they were still waiting for a response from the Ministry of Education after lodging their complaint and would make a follow-up if the authorities delayed in taking action.
"What we don't want is a situation where we would have to chase him away on our own. When we conducted the cleansing ceremony we notified the police and the District Education Office, so we feel that the same authorities are responsible for transferring Moyo. If they don't act on time, we will make a follow-up and see to it that our request is heard," she said.
Asked to comment on the allegations, Mr Moyo refused to entertain any questions and referred all questions to his superiors at the Lupane District Education Office.
"I can't talk to you. Please get in touch with authorities at the district office. They are the ones who have the right to talk to you. I can't," said Mr Moyo.
Matabeleland North Provincial Education Director, Mrs Boithatelo Mnguni, confirmed having received requests from villagers for Mr Moyo's transfer from the school.
She, however, said her office could not act on the issue as there was no basis to transfer Mr Moyo, in light of the country's witchcraft laws.
Mrs Mnguni said the only option available was to wait for the headmaster to request a transfer.
"Yes I received the request through the District Education Officer. However, there is very little we can do because of the country's stance on such issues as witchcraft. We can't transfer the headmaster on the basis of witchcraft accusations, the law doesn't allow us to do so.
"We will have to wait for him (Mr Moyo) to personally request a transfer. That is when we can act," she said.
A traditional healer and chairperson of Zimbabwe National Traditional Healers Association (Zinatha) in Dongamuzi's Ward One, Gogo Tabitha Ndebele, who led the cleansing ceremony, confirmed having conducted the cleansing ceremony.
Gogo MaNdebele said after she, together with a prophet Mhlanga, recovered reeds, herbs, tree roots and other mysterious items from Mr Moyo's wardrobe, he admitted that he was the one responsible for the strange happenings at the school.
She said the strange items recovered from the headmaster's house were the ones that would turn into human-like creatures at night and terrorise teaching staff at the school.
"After we conducted the cleansing ceremony we were led to Moyo's house where we recovered reeds, herbs, tree roots and many strange items from his wardrobe. We questioned him and he admitted that he was the one responsible for what was happening at the school.
"Those things that we recovered would turn into human-like creatures or goblins at night and would terrorise the teachers. We took those items and burnt them. For now things are normal but we feel Moyo should be transferred with immediate effect before these things return," she said.
Gogo MaNdebele added that a cleansing ceremony for the entire Dongamuzi area would be conducted soon as there were fears that some villagers also possessed goblins.
Another traditional healer from the area, Mr Ndabazelizwe Dube, concurred with Gogo MaNdebele.
A former pupil at Ekuphakameni Secondary School who refused to be named confessed having witnessed mysterious occurrences during his time at the school.
When a Sunday News crew visited the school, it was business as usual as teachers were conducting lessons.
However, the teachers' cottages believed to have been terrorised by the goblins, resembled a ghost town as some teachers are said to have moved out, opting to stay among the villagers.
Source - Sunday News