News / Regional
South African farmer 'stealing' donkeys from Zimbabwe
29 Oct 2016 at 20:51hrs |
Views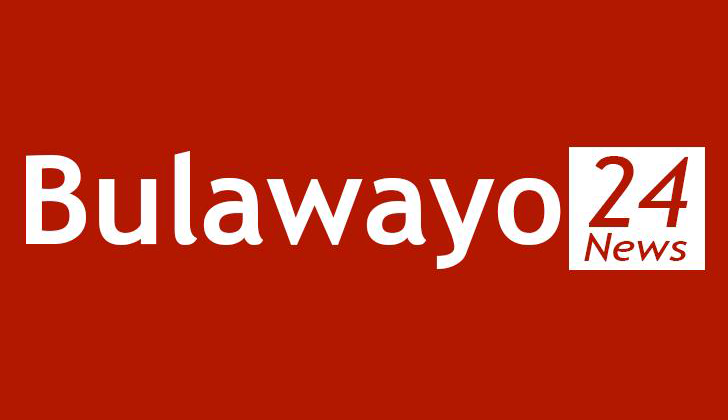 A SOUTH African white commercial farmer is allegedly working with organised criminals in Beitbridge who are stealing donkeys and smuggling them across the border to be fed to lions at his farm.
Mr Peet Bezuidenhout, who owns Popallin Safari Ranch situated on the banks of the Limpopo River in Tshipise, is accused by villagers living in the Limpopo Valley of working in cahoots with organised syndicates. The farm's managing director, Mrs Monica Bezuidenhout, however, yesterday denied the allegations.
"We have our own hunters who kill impalas so that we feed our lions. In addition to that we also buy donkeys strictly from villagers on our side, not from Zimbabwe. Everything that we do is above board and we keep records in our books to prove that. It is absolutely nonsensical that we buy stolen donkeys from Zimbabwe," she said.
However, sources claimed that the white farmer through one of his workers, was buying stolen donkeys for as little as R300.
However, the actual prices for a donkey in Beitbridge range from between R1 500 to R2 000.
Mr Patrick Ndou, an ex-worker at Popallin Ranch, also confirmed that his former boss would buy stolen donkeys to feed his lions.
"It is not a secret that Popallin Ranch Peet is a market for stolen donkeys. In fact, Peet (Bezuidenhout) uses his workers who are Zimbabweans to link up with thieves who then sell him stolen donkeys," he said.
The chairperson of the Ipfi Lavho Ramadanga (The Voice of Farmers) committee, Mr Frank Nguluvhe, said the stolen donkeys were smuggled into the neighbouring country through the Madimbo Corridor.
"We are concerned about the rampant stocktheft cases occurring in areas along the Limpopo River. The stolen animals are smuggled into South Africa through the Madimbo Corridor. We get several reports of missing donkeys because there is a market in South Africa," he said.
Mr Nguluvhe said although their committee has helped several farmers recover their stolen livestock but cases of stocktheft were still prevalent.
Mr Samuel Mulaudzi, who sits in the joint anti-stocktheft committee comprising farmers in Beitbridge and their South African counterparts in Musina, said last week they rescued eight suspected stolen donkeys at Popallin Ranch.
"We are working with our South African counterparts to address the problems of livestock, particularly donkeys being stolen and smuggled to Popallin Ranch where they are fed to lions. Last week eight donkeys which had local brand marks were found inside the farm and we rescued them before they were fed to lions," said Mr Mulaudzi.
He said they would meet their South African counterparts in Musina tomorrow to discuss the issue of stocktheft along the border.
"We are going to meet as a joint anti-stock theft committee in Musina on Monday and police from both sides of the border will also be part of the gathering. The issue of stolen donkeys being smuggled into South Africa to feed lions is one of the issues on the agenda," said Mr Mulaudzi.
Mr Sunday Mpofu, chairperson of Masisi Livestock forum in Musina said they were disturbed by reports of cross-border stocktheft activities. Mr Mpofu, who also chairs the joint anti-stock theft committee, said they have since notified South African police in the anti-stock theft unit about the issue.
"We have informed police about these illegal activities at Popallin Ranch and they told us that they were now investigating the matter. It is easy to identify donkeys and cattle from Zimbabwe by the V-mark on their bodies because ours do not have those brand marks," he said.
Chief Matibe confirmed that cases of stocktheft were prevalent in his area.
"We are really concerned about the sharp increase in stocktheft cases happening in my area, particularly in villages along the border where livestock is stolen and smuggled into either South Africa or Mozambique through the Madimbo and Sengwe Corridors," he said.
The chief urged the community to complement police efforts in curbing cross-border stocktheft. Farmers in Beitbridge and Musina met and formed the joint committee 10 years ago in a bid to stop the disturbing trend of stocktheft from both countries.
In South Africa, the syndicate is particularly active in the Tshenzhelani, Masisi and Sigonde areas along the Limpopo River near the Kruger National Park while in Zimbabwe the most affected areas include Tshikwalakwala, Tshitulipasi, Tshipise, Dite and surrounding areas.
Beitbridge Senator Tambudzani Mohadi confirmed to Sunday News that donkeys were being stolen and smuggled to South Africa.
"Yes, donkeys are being smuggled into South Africa where they are fed to lions. This is quite disturbing and we urge police to intensify their investigations so that the culprits are brought to book," she said.
Source - sundaynews