News / Religion
The Zimbabwean church and our wicked ways - Magaya
31 Oct 2017 at 07:54hrs |
Views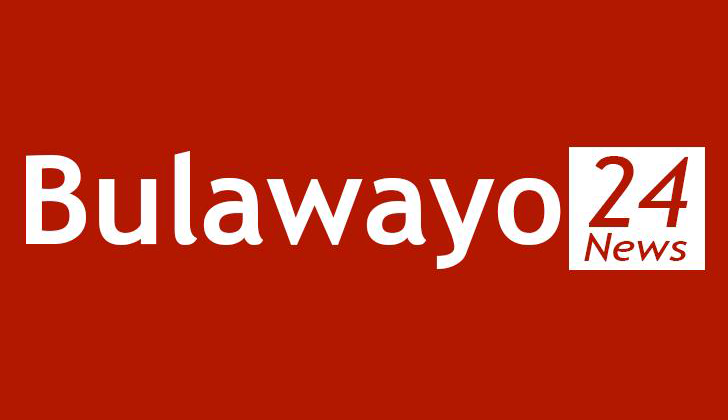 The Zimbabwean Church and Our Wicked Ways: A confession on 31 October 2017
We, the church of Zimbabwe, recognise that the throne of God is founded on "righteousness and justice" and that we the church must pursue the restoration of righteousness and justice in our crisis-ravaged nation.
Martin Luther, professor of Catholic moral theology at the University of Wittenberg, Germany, stated in his 95 Theses
#i
">[i] proposed in 1517 – exactly 500 years ago today: "When our Lord and Master Jesus Christ said "Repent", he willed the entire life of believers to be one of repentance."
We confess that Zimbabwe has established for itself a wicked system of covetousness and theft, and has gone on to institutionalise it with laws that are unjust, against God's law and amount to structural sin. We have done little to act or speak out about this and stand with the oppressed. We repent and are truly sorry.
#ii
">[ii]
We confess that where Court Orders have been defied, and where Government agents - notably police, army or Central Intelligence Organisation personnel - have abducted, tortured or killed "opposition" party members, we have done little to act or speak out against this and to stand with the oppressed. Those who have suffered most are the Ndebele people, farmers, farm workers and opponents of the ruling party who live in the cities and towns, as well as many others. These, our brothers and sisters, have been thrown out of their homes, their possessions have been destroyed and their livelihoods and freedom have been taken from them. We repent and are truly sorry.
#iii
">[iii]
We confess that when honest Judges have been persecuted and chased out of office, when Courts and lawyers' offices have been invaded, and when Policemen wanting to pursue true justice and righteousness have had to flee, we have done little to act or speak out against this or to stand with the oppressed. We repent and are truly sorry.
#iv
">[iv]
We confess that when the SADC Tribunal - the court of last resort to pursue justice for the 280 million people of 15 countries in Southern Africa - was shut down unjustly, largely by our own Government – we did little to act or speak out against this. We repent and are truly sorry.
#v
">[v]
We confess that despite the racism and theft that continue to characterise the land laws and business laws, we have done little to act or speak out against racism or to stand with the oppressed. We repent and are truly sorry.
#vi
">[vi]
We confess that with the advance of rampant corruption from the very top Government offices, the judiciary and the police, we have done little to act or speak out against this corruption and stand with the oppressed. We repent and are truly sorry.
#vii
">[vii]
We confess that where some church leaders have become wealthy by abusing the poor or taking "Naboth's vineyard" in an Ahab-like manner, we have not acted or spoken out or stood with the oppressed. We repent and are truly story.
#viii
">[viii]
We confess that when the Psalmist asks: "Who will rise up for me against the wicked? Who will take a stand for me against evildoers," we in truth must answer for the past: "We have fallen far short and have been weak and fearful about speaking out and acting against injustice and so have allowed injustice to advance." We repent and are truly sorry.
We confess that we have been proud and we repent of our pride in not coming humbly to confess these sins and to turn from our wicked ways through which we have failed our people and our God. We repent and are truly sorry.
We pray that we will be reformed as the church in Zimbabwe and clothed with humility, love, courage and conviction in our mission to serve God and to serve others for the sake of Jesus Christ, the founder and embodiment of our faith.
"There is no true penitence which does not begin with love of righteousness and of God, and that this love, which others think to be the end and the completion of penitence, is rather its beginning." John Staupitz, Professor of Sacred Theology, Vicar of the Augustinian Order
[i]
The Ninety-five Theses or Disputation on the Power of Indulgences are a list of propositions for an academic disputation written in 1517 by Martin Luther that started the Reformation, a schism in the Catholic Church which profoundly changed Europe. They advance Luther's positions against what he saw as abusive practices by preachers selling plenary indulgences, which were certificates believed to reduce the temporal punishment for sins committed by the purchasers themselves or their loved ones in purgatory.
[ii]
Unjust laws: In 2000, the government introduced Constitutional Amendment Number 16 which allowed government to take land without compensation for the land itself. The Minister of Lands had the power to veto any sales of land by having the right of first refusal.
On May 8, 2002 Amendment 16 to the Land Acquisition Act went through Parliament. This gave all farmers with Section 8 acquisition orders - these were exclusively on white-owned farms - 45 days to stop farming and a further 45 days to leave their homes. This affected approximately 60 percent of white commercial farmers in Zimbabwe. They faced 2 years in jail if they stayed in their homes.
In 2004, government promulgated the Acquisition of Farm Equipment or Material Act in 2004, making it illegal for an evicted farmer to take his equipment with him. This meant that farmers were not paid for the land, buildings, dams, fences and fixed assets on the properties, nor were they paid for the equipment and moveable assets that they were forced to leave behind.
In August 2005, Zimbabwean MPs passed changes to the constitution which included strengthening government control over land redistribution and enabling government to expropriate land without the land owner being able to challenge the acquisition in court. The changes were designed to remove rights to property, protection of the law and freedom of movement.
On 14 September 2005, Constitutional Amendment 17 came into force. This nationalised farmland acquired through the "Fast Track" process and deprived original landowners of the right to challenge in court the government's decision to expropriate their land. It stated that: "A person having any right or interest in the land shall not apply to a court to challenge the acquisition of the land by the State and no court shall entertain any such challenge." It went on to formally cancel the title deeds and register title over all land in the state where land had been acquired by decree. Additional amendments were designed to remove rights to property, protection of the law and freedom of movement.
In 2008, the Zimbabwean government passed into law the controversial "Indigenisation and Economic Empowerment Act". This act empowered the government to secure without payment at least 51% of the shares of every public company and any other company. It amounted to asset grabbing on the part of ZANU PF and did not increase the national wealth or empower "indigenous" Zimbabweans. Furthermore, it drove away vital local and international investment. Even China, a major investor in the country, noted: "This policy is extremely unfair to foreign investors, and will cause losses for them. It also undermines the credibility of the Zimbabwean government and raises flags to foreign investors."
[iii]
Court orders defied: Since 2000, the police have continued to defy court orders and have failed to uphold the rights of Zimbabwean citizens. They have delayed bail and access to medical care, and have selectively enforced court orders related to land disputes and election disputes favourable to those associated with ZANU PF.
In 2005, during the ruthless Operation Murambatsvina mass eviction campaign, the authorities violated numerous national laws. However, in many cases judges showed an unwillingness to deal decisively with those who violated the law. In the cases where court injunctions against the evictions were successful, local authorities and police ignored court orders.
In hundreds of cases police have openly defied court orders protecting farmers, only reacting with speed and assertion to arrest farm workers when they acted to prevent well-connected invaders from stealing or torturing people on the farms.
Although Section 74 of the Zimbabwean Constitution prevents evictions from homes without a court order, from 2011 villagers in Chiadzwa were forcibly removed to land outside the lucrative Marange diamond mining area, mainly to Arda Transau. Here the facilities are totally inadequate and they live in appalling poverty.
In March 2017, the police defied a High Court order to stop the brutal eviction of villagers from Manzou farm in Mazowe, a property taken over by First Lady Grace Mugabe, for the expansion of her business empire.
Abductions: In June 2000, Patrick Nabanyama, a supporter of the Movement for Democratic Change (MDC) party, was abducted in the presence of his wife and children. To date his whereabouts remain unknown.
During the post-2008 election crackdown, at least 28 people disappeared, most of them activists with the opposition Movement for Democratic Change (MDC). Many of these were abducted by state security agents.
On 9 March 2015, social activist Itai Dzamara was abducted by five men believed to be state security agents. He was handcuffed, forced into a white truck with concealed number plates and driven off. To date he has not been found.
[iv]
Judges persecuted: President Mugabe's government has consistently undermined Zimbabwe's judiciary by disregarding High Court orders and making frequent public statements attacking both the judiciary in general as well as individual judges.
In 2000, after judges ruled that the government's controversial land reform program was unlawful, Mugabe called the judges guardians of "white racist commercial farmers".
On 9 February 2001 after Chief Justice Anthony Gubbay had been forced under extreme duress to take early retirement, Patrick Chinamasa (then Attorney General) held meetings with senior Justices Ahmed Ebrahim and Nicholas McNally (the last white justice on the Zimbabwean Court), and told them for their own safety to leave.
In 2005, when High Court Justice Tendai Uchena ruled that Roy Bennett, a jailed opposition member of parliament, was eligible to contest the upcoming elections from prison, he was forced to reverse his own judgment and barred Bennett from participating in elections.
A Chipinge magistrate, Walter Chikwanha, was assaulted by war veterans in August 2002 for granting bail to Movement for Democratic Change supporters. In April 2010, war vets invaded the Chipinge magistrate's court and threatened to assault magistrate Thomas Masendeke.
[v]
SADC Tribunal shut down: In December 2010, the SADC Tribunal awarded substantial damages to nine black Zimbabwean torture victims, in a landmark ruling that exposed the government's flagrant disregard of the rule of law. If the SADC Tribunal had not been closed down, this ruling could have opened the floodgates for other victims of police and army brutality and torture who have failed to get fair hearings in Zimbabwean courts.
[vi]
Racism and theft: Section 56 of our new 2013 Constitution states that (5) Discrimination on any of the grounds listed in subsection (3) is unfair unless it is established that the discrimination is fair, reasonable and justifiable....." The new constitution also enshrines the right of the state to seize land without paying compensation - and that compensation issues cannot be challenged in the courts.
[vii]
Rampant corruption: Of the $2.5-billion in diamonds Zimbabwe has officially exported since 2010, only $300-million is clearly marked in public accounts. A report by Partnership Africa Canada (PAC) alleged in 2012 that about $2-billion in diamond revenue had been stolen by Zimbabwe's political elite. "The scale of illegality is mind-blowing," the report said.
[viii]
Church leaders abusing the poor: Celebrity, mega-rich preachers in Zimbabwe are spending millions of dollars on luxury cars and mansions while many in their congregations live on less than US$1 per day. As University of Zimbabwe lecturer Eldred Masunungure says, we no longer have a sense of shame in politics and religion.
Source - Bishop Ancelimo Magaya