Opinion / Bereavements
The great hero dies almost unnoticed tribute to Timothy Gandire Mhuri
17 Jul 2019 at 22:07hrs |
Views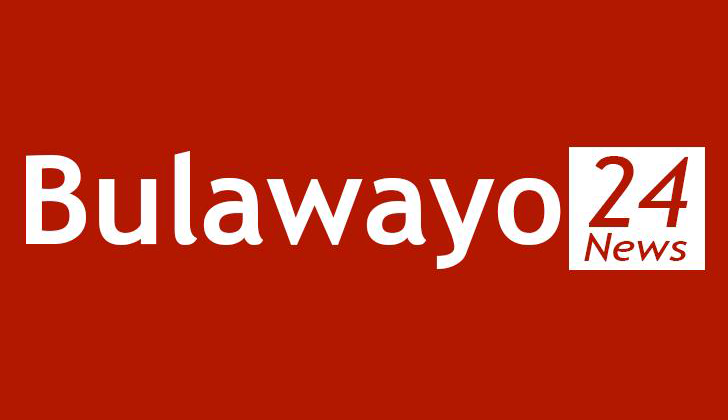 The only certainty in a hero's life is that it could end at any moment. As a hero, Comrade Timothy Gandire could not banish dangers, but could banish fears.
But Cde Gandire the hero who was not recognised in his death will not be forgotten soon. Those of us who knew him best will tell stories of his bravery, his heroism, and his sacrifice. Cde Gandire was a member of central Committee and he has shown outstanding performance and immeasurable contributions to the country before and after independence. Cde Gandire was born on the 2nd of October 1930 in Selukwe now Shurugwi. He started his political career as a youth activist in 1954 when he joined the ANC in Bulawayo. His activism took him to Zambia where he joined UNIP. While in the trenches cde Gandire moved to join the NDP which led him to ZAPU. While in ZAPU cde Gandire worked tirelessly and unselfishly with the late National Hero Dumiso Dabengwa and cde JZ Moyo who is rested at the national shrine.
In 1963 cde Ganire joined ZANU at it inception and remained in the party without flinching an eye.
We will talk of how he stood by us through thick and thin, and how we saved each other's lives more than a few times.
Thursday 12th July 2019 will forever be etched in our minds and heart having been registered as the day one of the national heroes in Zimbabwe, passed on.
We will carry the memory of Timothy our father our friend in our hearts forever, we will celebrate his life and we will cherish the memories of his fierce loyalty, unwavering convictions, and deep, faithful love to our country and our party.
Gandire operated under the command of the late Cde Percy Ntini and the late Cde Josiah Magama Tongogara.
To the cadres during the war he was a father figure, versatile and principled man who stood for what he believes in without fear. Many Zimbabweans, will remember him for playing a pivotal role in the liberation struggle of Zimbabwe and above all his contribution to the nation in the post-independence era. He was a polished businessman who established a flourishing transport business in Zambia on the peripheries of the war. His transport business became the logistical nerve centre for the ferrying of recruits to different training camps in Zambia, Mozambique and Tanzania. In his sacrifices he lost a lot of trucks to enemy bombings but he soldiered on for Zimbabwe and for freedom. We shall remain indebted to his contribution towards freedom in Zimbabwe today.
Comrade Gandire brushed shoulders with icons like comrade Herbert Chitepo comrade Simon Muzenda Kumbirai Kangai cde Vitalis Zvinavashe and none other than His Excellence cde Emmerson Dambudzo Munangagwa.
This hero is gone from this life, but he is not forgotten. He will live on within us. Death is not the end of his story, merely the next chapter. He might not be at the Heroes Acre but he is a hero. He did not need any one's approval of his Heroes status. He is a Hero in death and in life.
He has taken his place in resting and waiting for the Lord and will spend eternity with those whose hearts are brave and good, just like his own.
To the Zimbabwean community he was a father figure, versatile and principled man who stood for what he believes in without fear. We will remember him for playing a pivotal role in the liberation struggle of Zimbabwe.
Comrade Gandire is the father of seven children and has eight grandchildren.
Knowing this hero has made us better people, and for that, we should be grateful. His memory will live on, and it is our privilege and responsibility to ensure he is remembered forever for how honourably he lived, how bravely he fought, and how fiercely he loved.
His works encompassed Pan-African values while advocating unity among Zimbabweans.
May he wait for the Lord in peace. We await the day the Lord will come. This body prone to pain will be changed in a moment in the twinkling of an eye.
And the trumpet will sound and the dead will be raised incorruptible.
There will never again be any death, for death will be defeated.
We all hope and pray that on that blessed morning when our eyes will see the glory of the coming of the Lord we will see comrade Gandire rising to glory.
Comrade Gandire might not be at the Heroes acre but his work proclaim a Hero above heroes.
May God comfort the Gandire family and all the Zimbabwe family.
May the works of comrade Gandire be our motivation in serving Zimbabwe. Comrade Gandire would say Zimbabwe first and indeed he is rested by his Wife's side.
Only God will reward his sacrifices.
Vazet2000@yahoo.co.uk
Source - Dr Masimba Mavaza
All articles and letters published on Bulawayo24 have been independently written by members of Bulawayo24's community. The views of users published on Bulawayo24 are therefore their own and do not necessarily represent the views of Bulawayo24. Bulawayo24 editors also reserve the right to edit or delete any and all comments received.