Opinion / Blogs
China: Zimbabwe 'all weather friend'
26 Jan 2021 at 16:24hrs |
Views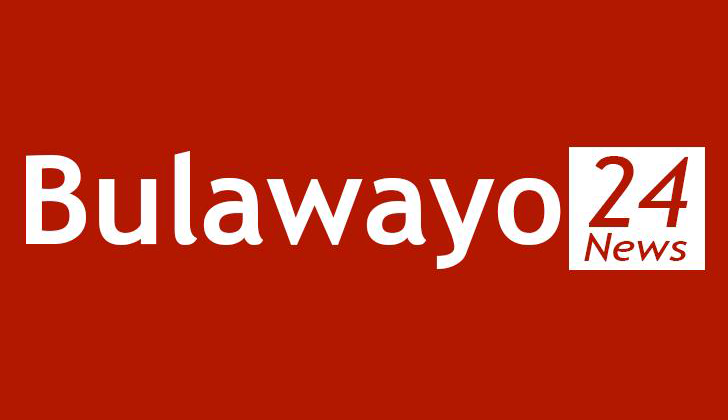 Antipathy between Zimbabwe and the West led to the Mugabe government to look east. As he said " We have turned east where the sun rises, and given our back to the west where the sun sets" In the midst of isolation and sanctions implemented by European Union and United States of America Zimbabwe found a reliable ally "all weather friend" China. Even before the fall out with the West Mugabe made it clear that China was a "dear friend in need that will always be held in high esteem" China's unwillingness to intervene officially in domestic policies of the country she is dealing with (non-intervention policy) has always been her winning card. Beijing is rather interested in trade and investments as stipulated by the Bretton Woods institutions (International Monetary Fund) which has various main functions which include surveillance, technical assistance and lending money to ensure smooth flow of international trade. Thus showing an excellent example of how China is ready to fill the "vacuum" with mutual benefit.
Against the backdrop of a significant number of economic, social and political problems the then Zimbabwean president the late R G Mugabe decided to expand all round ties with fellow developing nations in his foreign policy primarily with China using its economic and political assistance to improve the country's situation. China needed and still need the vast minerals in Zimbabwe while our cash strapped nation needs the income from the resources in exchange for meeting its domestic needs. As the late R G Mugabe said "we will continue to maintain and deepen our alliances with those who have been our truest friends".
It is also of fundamental importance to note that the cooperation between Zimbabwe and China began in the 1960-1970s when they supported each other during the armed struggle. China's contribution to the Zimbabwe's liberation was a worthwhile gamble that paid off. China supported ZANLA by provision of military assistance through sending weapons and training guerrillas. It also provided financial assistance during liberation struggle which then gave China a take-off advantage after independence. The then foreign affairs minister went to China to pay an official thank you. China also considers Zimbabwe as a springboard expanding its own influence in South African sub region as noted in the article of Sanctions Risk List Countries Business and Sanctions Consulting Netherlands 2017. Also Zimbabwe has successfully increased the volume of bilateral trade and economic cooperation as noted by Salakhetdinover by using state and commercial credits provided by China. Despite Zimbabwean's uncertainties China invested in at least 128 projects in Zimbabwe from 2000 the era of the Fast Track Land Redistribution Programme to 2012. Zimbabwe is also among the top three Chinese investment destinations in Africa attracting a total FDI of more than 60 million in 2013. By 2015 China was Zimbabwe's largest buying partner buying 27.8 % of the country's exports. Bilateral trade between China and Zimbabwe surged by 20% to 533 million in the first five months by 2012. Whilst in contrast exports to the E.U fell sharply from 1 billion to 476 million in 2008.
In 2007 Minister Boo Xiali said "what China has for Africa is out of sincere feeling, out of friendship from the bottom of the heart forged in the past decades but l have heard some critics…we hear that China is becoming a new colonialism. Africa in the past let its natural resources be taken away at very low prices, but now it's not the same China and Africa agree to reasonable net price, conduct normal and reasonable buying and selling " thus supporting the relations between Zimbabwe and China were purely ideological until early 2000's .China was ready to actively develop trade and investment cooperation to purchase products with low added value to sale ready made goods in Zimbabwe, to lend the Zimbabwean government and make significant investments in the economy thus resulting in Chinese Communist Party making it priority on the intensification cooperation between the nations.
As noted by former president Hu Jintao "Developing friendly relations between China and Zimbabwe is an unshakable policy" Thus we see Chinese companies being actively engaged in telecommunications, agriculture, transportation, education and recreation, construction and medical. To date the key elements from a positive image of China in Zimbabwe. In 2011 in the agriculture sector China export and import bank extended loan facility of 334.7 million for procuring tractors and boosting Zimbabwe agriculture sector. Study by Langton Mukwereza indicated that aid programmes completed, underway and planned between Zimbabwe and China include Agriculture Technology Demonstration Centre (ATDC), Emergency Food Aid, loan agreement with the China export and import bank, a donation of agricultural machinery by Sichvan provincial government of China, and training of key staff in the government of Zimbabwe Ministry of Agriculture. China is also still looking for ways to boost Zimbabwe's agriculture exports. Zimbabwe can retain and be the bread basket if Africa through Command Agriculture, Pfumvudza and presidential input support scheme.
In September 2004 there was an agreement of 35 million with Powertel to construct a public fibre optic data network with China Putian as cited in the South African Journal. The major deal was to provide equipment to build a fibre optic network from Chitungwiza to Plumtree, with plans to extent cables from Harare to Mutare, Bulawayo to Beitbridge and Bulawayo to Victoria Falls. Also provided 45 million to help Netone and upgrade the system. The money enabled construction of 2G and 3G base stations. In July 2005, the Chinese National Aero Technology Import and Export cooperation signed an agreement with Zimbabwean Ministry of Communication on the Export of communications equipment.
China was also involved in all aspects of transport (road, rail and air).The then government of Mugabe and our current government acquired buses for Zupco.Also there was the delivery of two Chinese aircraft in December 2009.The Chinese were also involved in building of Golden Peacock Hotel in Mutare and also Long Chen Plaza in Harare. The Chinese grants also made it possible to have pharmaceutical warehouse and parliament building. Also the expansion of RG Mugabe Airport and expansion of Hwange Thermal Power Station .China also installed two generators worth 4 million at Kariba South through Sino Hydro Company. China also assisted in building schools in Bindura and Harare and also construction of a Confucius Institute at U.Z to promote Chinese language and culture and also renovation of Rufaro stadium
China also continues to support Zimbabwe even in 2020 to fight the deadly pandemic.Zim babwe is among the first beneficiaries of the mask diplomacy. Ambassador Duo said "We will continue to help Chinese business in Zimbabwe revive their vigour as soon as possible, ensure the steady progress of projects funded by China ,bring more Chinese investors in Zimbabwe and find more ways ,including under the African Continental Free Trade Area (AFCTA)Framework to lift bilateral trade.
Making everyone uncomfortable is one of the greatest accomplishments of the Chinese. They have brought worry and perhaps jealous of China's rapid and profitable investments. Even Mugabe died expressing gratitude of the results achieved because of the relations between the two nations because throughout the time Mugabe faced intense criticism China provided all necessary backing ensuring the country escaped UNSC sanctions. West was against Mugabe's domestic policies on human rights alleged electoral fraud and firm acquisition. China gave and is still giving assistance to the Zimbabwean government. Very few Zimbabweans seem to be indifferent about the Chinese presence in the country. The few also agree with the view of Alexander Rusere who is a Zimbabwean political analyst. He said "our government has behaved like a desperado, casting a blind eye on the abuse of labour laws and ignoring labour unions which made noise about the abuses because there is a horse and rider relationship with Zimbabwe being ridden by China.
Ambassador Guo also said "We have turned challenges into opportunities for private sector incentives. Chinese investors opened a factory here to produce facial masks creating jobs and contributing to the country's goal of growing secondary sectors "He also said next year (2021) will mark a new beginning for Forum for China Africa Cooperation (FOCAC) with another summit on calendar. As part of wider picture, China –Zimbabwe cooperation will embrace a greater momentum. We look forward to dovetailing China's 14th five year plan with Zimbabwe's National Development Strategy1 to advance cooperation and industrialisation, extending Zimbabwe value chains and advancing urbanization to achieve a middle class society by 2030.
Source - Rumbidzai Zimunya
All articles and letters published on Bulawayo24 have been independently written by members of Bulawayo24's community. The views of users published on Bulawayo24 are therefore their own and do not necessarily represent the views of Bulawayo24. Bulawayo24 editors also reserve the right to edit or delete any and all comments received.