Opinion / Blogs
Man of God promises to deliver Zimbabwe
25 May 2013 at 14:34hrs |
Views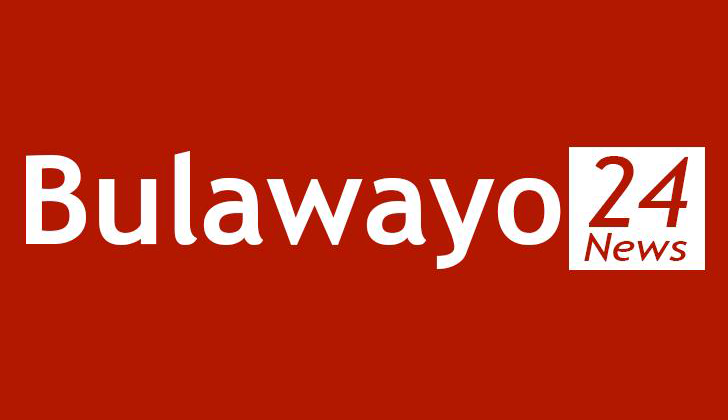 Prior to the March 29, 2008 harmonised elections Mr Langton Toungana was an unknown pastor based in the resort town of Victoria Falls. However, he boldly put his nomination papers to go into the election against eventual winner (after a run-off) President Mugabe, MDC-T leader Mr Morgan Tsvangirai and Mavambo-Kusile-Dawn candidate Dr Simba Makoni.
In the elections, Mr Toungana polled 14 503 votes, 0.58 percent of the total vote but claims that some of his votes were stolen during the verification exercise. After the elections he went back into hiding in his beloved Victoria Falls and claims that he is now waiting for God's call to again challenge for the top job in the country. Herald Features
Writer Sydney Kawadza (SK) talks to Pastor Langton Toungana (LT) about his life, his hopes to bounce back in the forthcoming elections and how Zimbabwe would be ruled by a "man of God" to stand between the people and the political world among other issues
SK:
You surprised many people in Zimbabwe when you filed nomination papers to stand as a Presidential candidate in the March 2008 Harmonised Elections when you were virtually unknown. Who exactly is Langton Toungana?
LT:
Langton Toungana is only a pastor with small businesses in and around Victoria Falls. I was born May 5, 1965 in Makoni District of Manicaland and I am married to Emilia Fusire and we have three children - two girls and a boy. I, however, spend much time doing pastoral work in Zimbabwe and other countries in the region.
SK:
What motivated you to challenge for the highest office in Zimbabwe?
LT:
God gave a revelation or vision, which I am prepared to publish when time permits. Zimbabwe is going to be run by a man of God. He is the one who is going to stand between the people of Zimbabwe and the political world. I have confirmed this vision on the day an unknown person, like me, succeeding in challenging for the presidency.
SK:
How do you rate your performance in that election?
LT:
An unknown man was made popular to the extent that prominent parties were stealing his votes, for example in Zvimba North and other provinces. They stole my votes and made them theirs. If only one person's voice can get 15 000 votes without any media coverage, what more if there is a media, campaigns and rallies, what do you think would be the result? God is God. The performance was extremely well as we had almost the same votes with Mavambo but all these other parties had everything at their disposal.
SK:
Do you still see yourself running again in an election?
LT:
It depends on the voice of the Lord. I do hope we will meet again in any election that will be held in Zimbabwe.
SK:
There are now 29 political parties registered in Zimbabwe. What is your comment on that?
LT:
The number shows the growth of democracy in Zimbabwe and gives the electorate chances to choose through the various manifestos that would be presented by the political parties. However, we need to see what these parties would provide to the people of Zimbabwe otherwise these political parties could all be about numbers with questionable quality and programmes.
SK:
You went quiet after the elections, what have you been up to over the years?
LT:
As a man of God, you do not have to talk that much or show yourself much.
One needs to go back to God, who sent him in the first place and inquire more for wisdom, strategy, guidance and approach. So I was petitioning God about the future of Zimbabwe.
How he is going to redeem his people from the collapsing economy, health, education, lawlessness, unemployment, our currency and infrastructure, freedom of speech an high levels of corruption in the country. So help us Lord . . .
SK:
Did you get any answer for all these problems? If yes, what are the solutions?
LT:
We are still praying for God to provide the answer but if you read the Bible according to Jeremiah 33 verse 10, our solution lies in restoration according to God's Word.
SK:
Zimbabwe's main political parties, Zanu-PF, MDC then led by Professor Arthur Mutambara and MDC-T signed the Global Political Agreement in 2008 leading to the formation of the inclusive Government in 2009, how do you rate its performance?
LT:
Though nothing much changed after the signing of the Global Political Agreement it however, facilitated economic stability in Zimbabwe. Were it not for the GPA, Zimbabwe would have been worse though the marriage is of a dog and a cat, which of course have different languages. One knows that independence was attained due to the liberation struggle where a lot of blood was lost and they say they want to defend that sovereignty - Zimbabwe ndeye ropa - while the other party wants to hit their opponents (Zimbabwe toitora nembama), Christ is highly needed in Zimbabwe!
SK:
President Mugabe or Prime Minister Tsvangirai? Whom do you rate highly? Why?
LT:
I rate both of them highly because of their roles in Zimbabwe. I rate them as male and female, that is, father and mother. The father is not the father where there is no mother. The opposite is true! A father would fight for the home and do everything in his power to defend the home while the mother will try everything she can to put the house in order, so who is better than the other? They are all equal!
SK:
If ever you run again for the presidency, what do you think you would change in your campaign strategy?
LT:
While I cannot bring everything on paper, it is however, good to look at our investment policies, foreign and domestic, the economy. It is also good to revisit our economic objectives with the aim of improving them as a matter of urgency.
However, I believe the good Lord has the power to guide me in the next election. The Lord will guide us!
SK:
When should Zimbabwe go for elections?
LT:
Anytime in September or October would be ideal. This would give all the parties time to woo the electorate while paving way for the successful hosting of the United Nations World Tourism Organisation General Assembly in August.
Source - theherald
All articles and letters published on Bulawayo24 have been independently written by members of Bulawayo24's community. The views of users published on Bulawayo24 are therefore their own and do not necessarily represent the views of Bulawayo24. Bulawayo24 editors also reserve the right to edit or delete any and all comments received.