Opinion / Blogs
My Favorite 50 Motivational Quotes
22 Jul 2016 at 22:18hrs |
Views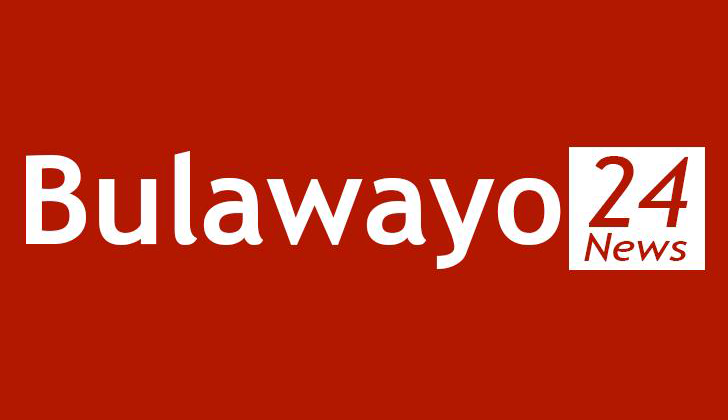 1. "I am like a crayon, I may not be your favorite colour but one day you will need be to complete the picture"- Lauryn Hill
2. "They laugh at me because I am different, I laugh at them because they are all the same."- Kurt Cobain
3. "The stuff that buries dreams of average men, is usually the fertilizer and manure that champions need to accelerate the growth of their dreams. Master the art of turning adversities into advantages" - Mthokozisi Gwizi
4. "I have not failed. I've just found 10,000 ways that won't work." Thomas Edison
5. "A successful man is one who can lay a firm foundation with the bricks others have thrown at him." David Brinkley
6. If you are doing what someone else is doing, exactly the way he is doing it, how then is your existence really a necessity? Mthokozisi Gwizi
7. "Only put off until tomorrow what you are willing to die having left undone." Pablo Picasso#
8. "The mark of a great man is one who knows when to set aside the important things in order to accomplish the vital ones." Brandon Sanderson
9. "A leader takes people where they want to go. A great leader takes people where they don't necessarily want to go but ought to be." Rosalynn Carter
10. You were brought into this world to do things in a way no one else can do. This world has less respect for photocopies. Mthokozisi Gwizi
11. "The successful warrior is the average man, with laserlike focus." Bruce Lee
12. "Keep on going, and the chances are that you will stumble on something, perhaps when you are least expecting it. I have never heard of anyone ever stumbling on something sitting down." Charles F. Kettering
13. "Twenty years from now, you will be more disappointed by the things that you didn't do than by the ones you did do. So throw off the bowlines. Sail away from the safe harbor. Catch the trade winds in your sails. Explore. Dream. Discover." Mark Twain
14. If you claim to be serious about being one of the best yet you don't know any of the world's greatest people in your field, you will be seen as a moving joke, I mean you will be laughed out of town! Mthokozisi Gwizi
15. "I cannot give you a formula for success, but I can give you the formula for failure, which is: Try to please everybody." Herbert Bayard Swope
16. "The challenge of leadership is to be strong but not rude; be kind but not weak; be bold but not a bully; be humble but not timid; be proud but not arrogant; have humor but without folly." Jim Rohn
17. Those who cross over to the other side of fear, using the bridge of faith, will find all their greatest dreams eagerly awaiting their arrival. Mthokozisi Gwizi
18. "A man who wants to lead the orchestra must turn his back on the crowd." Max Lucado
19. We are not the leaders of tomorrow. Tomorrow does not belong to us, it belongs to our grandchildren. Let's do it today! Mthokozisi Gwizi
20. Lazy people avoid taking action, hiding behind the saying, 'Rome was not built in one day.' Rome was not built in one day? That's correct, but in each and every day, Rome was diligently built. Mthokozisi Gwizi
21. Goliath is not an obstacle, he is a great opportunity for you to make a great achievement and update you C.V. Mthokozisi Gwizi
22. When you discover and build on what makes you different, you eliminate your competitors. Mthokozisi Gwizi
23. "Take risks, get brilliant at being uncomfortable!" Robin Sharma
24. "It is easy to celebrate mediocrity mistaking it for excellence if true excellence remains missing in your sphere of exposure" – Rabison Shumba.
25. "If you are willing to do more than you are paid to do, eventually you will be paid to do more than you do." Anonymous
26. The higher the PRIZE, the higher the PRICE. Mthokozisi Gwizi
27. The danger of not exposing yourself to the excellent ideas and strategies of the successful people in your field is that you may spend several years 'discovering' something that was discovered by someone else already. Mthokozisi Gwizi
28. We ask ourselves, 'Who am I to be brilliant, gorgeous, talented, fabulous?' Actually, who are you not to be?" Marianne Williamson
29. "When everything seems to be going against you, remember that the airplane takes off against the wind, not with it." Henry Ford
30. "You can't fall if you don't climb. But there's no joy in living your whole life on the ground." Unknown
31. "The best way to swallow an elephant is to bite one small piece at a time. The most efficient way to finish the elephant is biting and chewing each piece at the shortest possible time before biting the next piece, whilst avoiding choking and ensuring you enjoy every piece of the elephant!" - Mthokozisi Gwizi
32. The person who says it cannot be done should not interrupt the person who is doing it." Chinese proverb
33. "You can't use up creativity. The more you use, the more you have." Maya Angelou
34. "You miss 100 percent of the shots you don't take." Wayne Gretzky
35. "I have only two options, it's either I win or I win!" – Mthokozisi Gwizi
36. After discovering your unique skills, the next step is channeling your energy, resources and time on polishing your talents to master-class Mthokozisi Gwizi
37. "To stay ahead, you must have your next idea waiting in the wings.' – Rosabeth Moss Kanter.
38. "Victories can become obstacles to your development if you unconsciously pause for too long to celebrate them." - Les Brown.
39. "Our greatest fear should not be of failure ... but of succeeding at things in life that don't really matter." Francis Chan
40. "If you don't design your own life plan, chances are you'll fall into someone else's plan. And guess what they have planned for you? Not much." Jim Rohn
41. The painful truth is that; every time they excitedly say to you, 'happy birthday', you are actually moving further away from your birth day and drawing closer to your death-day. What impact are we making in your generation, the clock is ticking. Mthokozisi Gwizi
42. "Dream as if you'll live forever, live as if you'll die today." James Dean
43. "Look at everything as though you were seeing it either for the first or last time. Then your time on earth will be filled with glory." Betty Smith
44. "View your life from your funeral: Looking back at your life experiences, what have you accomplished? What would you have wanted to accomplish but didn't? What were the happy moments? What were the sad? What would you do again, and what wouldn't you do?" Victor Frankl
45. "If you knew that today was your last day on earth, what great thing would you do? So why are you not doing it? If you knew it was your last day, what one thing would you stop doing? So why are you still doing it? Your last day on earth is not likely to be advertised on any radio station." - Mthokozisi Gwizi
46. "Far better is it to dare mighty things, to win glorious triumphs--even though checkered by failure--than to rank with those poor spirits who neither enjoy much nor suffer much, because they live in a gray twilight that knows not victory nor defeat." Theodore Roosevelt
47. "A good plan executed now is better than a perfect plan executed next week." George Patto.
48. "Enjoy the little things, for one day you may look back and realize they were the big things." Robert Brault
49. "I am like a tennis ball, the harder I am hit by challenges, the higher I bounce back!" – Mthokozisi Gwizi
50. "Those who work smarter will achieve more than those who only work harder, however the one who works both harder and smarter has advantage over the one who only works smarter or harder. The combination of harder and smarter can take you much further, faster." - Mthokozisi Gwizi
Stay blessed. www.gwizimotivator.com To join one of my motivational whatsaap group whatsaap your name to +27719393146
Source - Mthokozisi Gwizi
All articles and letters published on Bulawayo24 have been independently written by members of Bulawayo24's community. The views of users published on Bulawayo24 are therefore their own and do not necessarily represent the views of Bulawayo24. Bulawayo24 editors also reserve the right to edit or delete any and all comments received.