Opinion / Blogs
Daily Divinity Question and Answers with Witness Dingani
23 Sep 2016 at 16:16hrs |
Views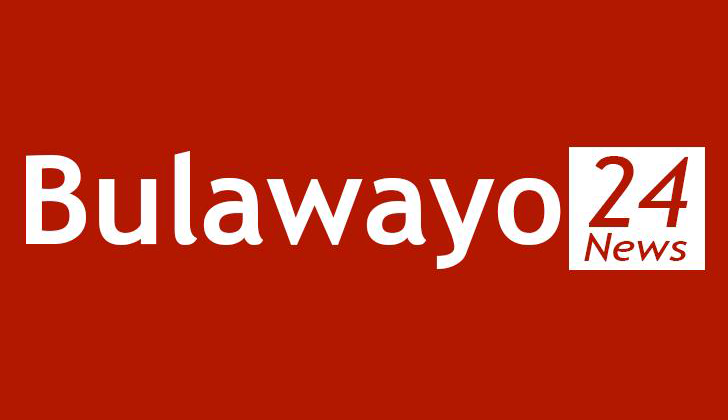 Qn What was new among 8th century prophets? Compare and Contrast the 8th century prophets you have studied to the prophets who come before them?(25) [Article 133]
Date :23TH OF SEPTEMBER 2016 | DIVINITY QUESTIONS
COMMENT OVERVIEW
- The above question requires one to have deep knowledge about the 8th Century prophets, 8th Century prophets we are simply talking about the prophets who prophesied in 8th century period,this include the following prophets
- Amos
- Hosea
- Isiaah
N.B Jeremiah is not an 8th century prophet because he prophesied in the 7th century period .It is prudent to note that the question also requires us to focus on the prophets who prophesied before the 8th Century prophets ,in other words we have to talk about the pre-canonical prophets .
ANSWERS
WHAT WAS NEW AMONG THE 8TH CENTURY PROPHETS?
- The 8th century prophets introduced new things when their prophetic career is concerned, this include the writing idea .Amos is believed to be the first prophet to author his prophecies down ,one can argue that Moses started to write as it is evidenced by Exodus 17:14 ,one should note that Moses wrote the history but not his prophecies ,Whilst the 8th century prophets introduced the idea of writing down their prophecies,Amos ,Hosea ,Isaiah they all wrote down their prophecies. The enough evidence of Isaiah is Isaiah 8:1 and Isaiah 30:8 .All this will lead one to conclude that writing down the prophecies was something new among the 8th century prophets.
- The condemnation of other surrounding nations can be also added as an example which show that 8th Century prophets introduced something new .Amos condemned different surrounding nations because of their sins ,this included Moab,Edom,Gaza,Damascus, Judah, Tyre to mention few .Isaiah of Jerusalem delivered an oracle concerning Moab ,this is recorded in Isaiah 11:15.Basing on this it is clear that attacking surrounding nations ,it is something new which was introduced by the 8th Century prophets.
COMPARE AND CONTRAST COMPARING
- The pre-canonical prophets ,are believed to have been using symbolic actions as a way of delivering the message to the audience, this idea is believed to have been originated when Moses when he performed symbolic action in front of Pharoah as a way of convincing him to release the Israelites or proving that he was divinely inspired. This is recorded in Exodus 7:7-10.Ahijah of Shiloah ,is believed to have prophesied symbolically as a way of dividing Israel into 12 tribes, this is recorded in 1st Kings 11:29.The man who was on fire during the Ramoth Gilead incident ,Zedekiah the son of Chennah used a symbolic action as he was symbolizing the victory, he made the horns of iron ,this can be found in 1st Kings 22:10-12.The 8th Century prophets ,specifically Hosea and Isaiah, they are believed to have delivered their messages using symbolic actions as they gave their children cryptic names[we all know the names of the children of the above prophets].For Hosea it is recorded in Hosea 1:4-10 ,whereas for Isaiah it is recorded in Isaiah 8:2-9.Basing on this it is an enough evidence to show that there are similarities between pre-canonical prophets and 8th century prophets specifically when the use of using symbolic actions as a way of delivering the message is concerned.
N.B There are so many points which can be added .
CONTRASTING
- Pre-canonical prophets are believed that in order for them to prophesy ecstatically, they needed music ,this is true in the case of the sons of prophets in 1st Samuel 10:10 and 1st Samuel 19:20-24.This type of ecstasy by J Lindblom cited by Ewbank page 9 paragraph 6 it's called absorption ecstasy. [Read the article concerning ecstasy ].Elisha requested for music in order for him to prophesy ecstatically ,this is recorded in 2rd Kings 3:15 .Among the 8th century it is not recorded that one of the prophets prophesied ecstatically after being absorbed or induced ,what is common is that they prophesied ecstatically without music.Amos is believe to have prophesied ecstatically after concentrating on the basket of summer fruit ,Isaiah is well known of his action in Isaiah 20:3 .Basing on this it is clear that there is a difference between pre-canonical prophets and 8th century prophets when prophesying ecstatically is concerned
N.B There are so many points which can be added .
QUESTION DEMANDS
- Read the above question
CONTACTS
+263777896159 [WhatsApp]
Zimsec A level Divinity Questions and Answers with Witness Dingani. [Facebook pages ]
"One of the greatest diseases is to be nobody to anybody." -- Mother Teresa
"Your work is going to fill a large part of your life, and the only way to be truly satisfied is to do what you believe is great work. And the only way to do great work is to love what you do. If you haven't found it yet, keep looking. Don't settle. As with all matters of the heart, you'll know when you find it."--Steve Jobs
"Don't worry about failure; you only have to be right once."Houston
Source - Witness Dingani
All articles and letters published on Bulawayo24 have been independently written by members of Bulawayo24's community. The views of users published on Bulawayo24 are therefore their own and do not necessarily represent the views of Bulawayo24. Bulawayo24 editors also reserve the right to edit or delete any and all comments received.