Opinion / Book Reviews
Historian bares all
21 Aug 2017 at 12:34hrs |
Views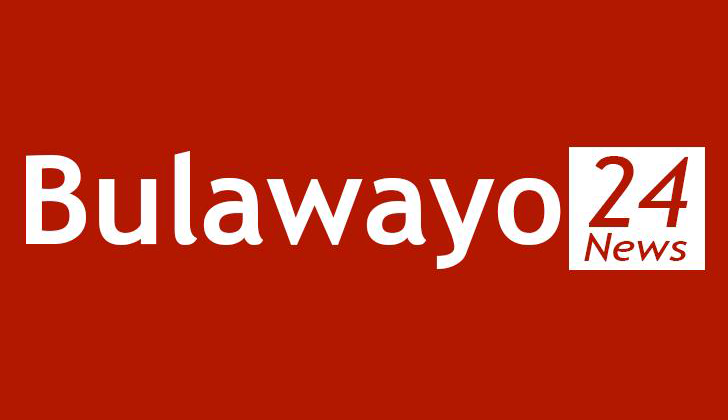 JOHANNESBURG - Upcoming and popular cultural activist, researcher and historian Arnold Mayibongwe Nkala is expected to drop his eagerly awaited debut book title AbeThwakazi here in Johannesburg.
Bulawayo24.com hooked up with him to dig more information on his much anticipated project. His masterpiece will be launched on the 2nd of September at The Johannesburg City Library (Albertina Sisulu street, between Sauer and Simmonds streets).The event will run from 12:30pm upto 5pm. Various artists from various genres are lined up to entertain the audience whilst the popular MC Gwaza will be assisted by the new kid on the block: MC Mel B.

Vusmann Mathwasa Ndukuzimhlophe: Who is Arnold Mayibongwe Nkala?
Arnold Mayibongwe Nkala: I am a 30 year old young man born on the 30th of December 1986 at Luveve Clinic in Bulawayo. My rural background is in Gwaranyemba, Gwanda District. I spent most of my childhood in Magwegwe West in Bulawayo and my adult life in Johannesburg. I am a Ndebele cultural activist, researcher, author and community worker. In the organisational context, I am the Recruitment Officer of a Ndebele cultural organisation called Ibutho leNqama and a Co-Director at DAV Media, which currently specialises in editing, cover designing and publishing.
VMN: This is your first book. How long did it take you to write it?
AMN: It took me 4 years and 5 months to write it. The process involved collecting information, storing it, interpreting it and presenting it in a written format and printing the research results. The process was never uniformed.
VMN: It's rare to see youth writing history. How did you manage?
AMN: I had so many advantages. I have been a history fanatic from a tender age and my unconditional love for it grew with my age. Secondly, my cultural activism helped me to meet like minded people who made me become a better researcher. Participating in cultural events and touring historical sites gave me precious opportunities to collect a lot of unwritten knowledge. When I had finally accepted my calling for writing an anthropological presentation of the Mthwakazi ethnic group, the Mthwakazi community, which is the one that had asked me to do so, supported me through thick and thin in all challenges I faced along the process, thereby giving me the strength to research for them until the final end. The great team work I got from DAV Media contributed positively. With the great support and raring to go spirit I had, it was practically impossible for me not to manage this book project. And above all, the project was made possible by the will and grace of God.

VMN: Was is the book about in general?
AMN: From a general point of view, the book is about the history and culture of Mthwakazi ethnic group, which is also known as the Ndebele nation of King Mzilikazi. The book possesses a lot of Bantu elements because the Ndebele are an epitome of the Bantu race of Africa. The reader will get to know about the anthropology of Southern Africa because the Ndebele nation was mostly built upon people from different nations, tribes and stocks of Southern Africa.
VMN: You also covered surnames in your book?
AMN: Yes, i covered many surnames as a single clan can produce so many surnames and those surnames can also give birth to many surnames. That is one interesting aspect about Africans in general and the Bantu race in particular. They are too complex to fully know and understand their identity elements easily.
VMN:Who and what inspired you to be a historian?
AMN: There are so many factors, I will only reveal those that I can think of right now. I have always loved to study people and their diverse dimensions, it is so fascinating. Experience helped me to realise that one had to know people's history and their way of doing in order to holistically understand them. This is how I got stuck in history because it has many answers about some of the events happening today and lessons to be learnt for present and future projects. As a community worker, I found out that history and culture can be used to develop communities. This is why I chose to be a cultural activist so that I can use historical findings to help people use their past and their cultural identities to unite and work towards development. Sometimes I tend to laugh that little did I know that the history I used to collect as my personal hobby from a young age is now being used to address real life issues. If I knew from a young age that many people are not given access to authentic and tangible history, I would have collected more findings for today and future use. To sum it up, I can say that I am inspired by humanity and I believe that God is using me in his own way to deal with some life issues.
VMN: How active are you in culture?
AMN: I am hyper-active in the realm of culture. Like I said before, I view myself as a cultural activist. In fact I perceive myself to be more of a cultural activist than a historian, which is why most of my historical findings are culturally related. I am very participative in reviving and preservation of the Ndebele culture. Charity begins at home: I can't be a global cultural activist before cleaning up the mess in the cultural institution of the Ndebele nation, which is the ethnic group I am affiliated to. I have stated that I am a member of a Ndebele cultural organisation called Ibutho leNqama, which is where I express my activism in an organisational context and we have done a lot for our nation. This book I have just written, ' AbeThwakazi', was written in IsiNdebele as a way of preserving IsiNdebele, the most spoken language among the Ndebele ethnic group. I have also included many cultural aspects as a way of reviving and preserving them.

VMN: What were you involved in first between history research and cultural activism?
AMN: Historical research because I started it from childhood. I became a cultural activist in 2013 where I decided to use some of the historical findings and cultural aspects to develop the community.
VMN: Besides history do you write any other books?
AMN: I am writing cultural books with little historical emphasis; but sometimes it's difficult to separate culture and history. That is as far as I can write something not too historical. So far I am not writing something with no history at all.
VMN: What do say to the community concerning your book?
AMN: The message I would like to pass to the community is that here is a book that you can use to know yourself so that it will be easier for you to do sustainable community projects.
VMN: Since you are a writer, is there anything you can do to help potential writers?
AMN: Yes. During the writing of this book, I found it difficult to get a publisher that I believed will understand me the way I wanted to be understood. This forced me to team up with two of my friends to start a media house to manage all our intellectual properties. The establishment of DAV Media had made us to work ourselves into specialists in editing, cover designing and publishing and we decided to allow other potential authors to use our company to publish their works. On the 9th of August this year, our company published an IsiNdebele novel titled 'Yeka Ukumthanda Kwami' which was authored by Phethe Ncube. From then on, we are available for consultation by potential and already existing authors. The door is open for everyone who needs our assistance.
VMN: Whom did you work with in this book?
AMN:. I worked with so many people and institutions. The list is endless but I will add a few for now. People I interviewed included Chief Sylvester Fanyana Mpofu from Tshitshi settlement of Mangwe District, Chief Zephania Ntanana Sigola from Sigola settlement in Mzingwane District, Mbonwa Sibanda who was a regent at the Sibasa Chieftaincy in Insiza District for over 34 years, historian Saul Gwakuba Ndlovu and many elders. The book was edited by a renowned IsiNdebele writer/novelist Dingindlela Dube, the cover page was designed by Vusmann Vusumuzi Ndlovu. I self published the book with the assistance of DAV Media.

VMN: What was your aim in writing this book?
AMN: The community, especially members of the SADC, the Bantu people, Nguni speakers in general and the Mthwakazi community especially; will benefit by reading and knowing a lot of historical and cultural information. Mthwakazi community members' pleas were some of the factors that drove me to write this book and i realised that I had the potential to satisfy their needs for historical and cultural information. Academics in the Human and Developmental Sciences, book collectors, history and cultural fanatics will find this book very resourceful. This book is a life changing experience because it brings new insights about Africans and their how they came to be. This is a must have if you are a member of the community.
VMN: Where can people buy your book?
AMN: The most fortunate people to have access to the book are those in Johannesburg because it is where I and the publisher are situated. We will be launching it on the 2nd of September at the Johannesburg City Library. The entry fee is R50, tickets are already available. The book will cost R200 during the launch and R250 thereafter. It will be officially launched in Matabeleland, on the 9th of September at the Mzilikazi Commemoration Day in Mhlahlandlela royal homestead in Matobo. During the event it will cost US$20. We are still making arrangements to make the book available in Bulawayo and online.
For latest updates and purchasing of the book, people can use these numbers: +27 79 037 8720, +27 76 769 7690 or davmedia2015@gmail.com. People can follow us on the following Facebook Pages: DAV MEDIA or AbeThwakazi by A.M. Nkala or Arnold Mayibongwe Nkala or Twitter: @davmedia2015.
Source - Byo24News
All articles and letters published on Bulawayo24 have been independently written by members of Bulawayo24's community. The views of users published on Bulawayo24 are therefore their own and do not necessarily represent the views of Bulawayo24. Bulawayo24 editors also reserve the right to edit or delete any and all comments received.