Opinion / Book Reviews
She defied convention and broke the glass ceiling - Part 1
25 May 2015 at 14:14hrs |
Views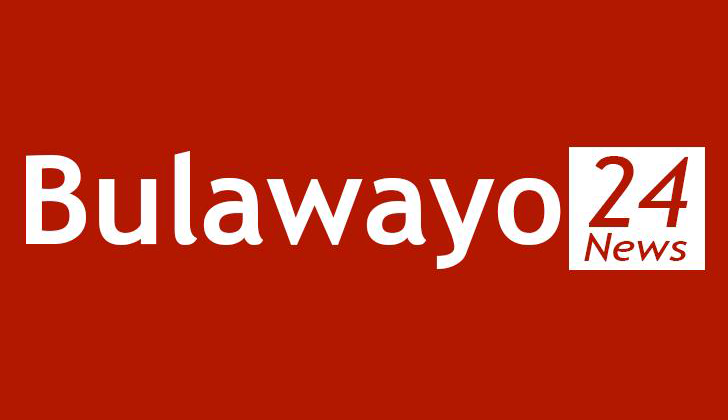 My name is Sister Bernadette. My actual birth name is Siboniso. I was born in 1957 in Bulawayo at Mpilo Hospital. My father worked in the industries and my mother was a fulltime housewife. My family lived in Pumula. I have three siblings, we are two girls and two boys. I am the first born then came the girl, Siphiwe, then came the third born, Dumisani and Themba the last born. I am a Catholic nun and live in a convent for Dominican Sisters in Bulawayo. My calling to become a nun came in 1967, when I was a pupil at St. Bernard's Primary School in Pumula. The school was a Catholic one. All the teachers were Catholic, and some of them were nuns too. The values and virtues of the Catholic faith were very elaborate at school when I began my primary education and also at home. We attended church and the activities relating to the Catholic Church.
It was the fascination and positive envy I developed at an early age that made my decision from the early days that I would one day become a nun. It was burning in me to know, what makes a person decide to become a nun. What is entailed in this profession? I spoke to my mother at home and asked if it was possible for me to become a nun too. She told me that it was possible but I needed to be very careful harboring such ideas of becoming a nun when I grow up. There are many other things one can do but to become a nun means you would not get married and you would not have children. I was 10 years old then, and I was sure that my mother wanted me to get married and have children. It was a career for other people and not in my family. To put it correctly, it was a White girl's dream and certainly not for African girls. Those were the values at home although they were Catholics themselves. I needed to concentrate on my school first and pass my grade seven. I was then going to ask my parents later in my years when I was doing secondary school.
I passed grade seven well and was admitted again at St. Bernard's to do my secondary education. I was exited and almost intoxicated with pride. It meant a lot for me since all my thoughts were to join the sisterhood later in my development. It was essential to remain in a Catholic school so as to nurture my thoughts further. I neared myself to the sisters and I told them about the wish to be one of them. They were happy about this and they nurtured my thoughts towards this career that was not popular with many Black girls of my age. Time again, they would invite me for retreats. My mother gladly permitted me to go for weekend retreats. It was these weekend retreats where I was taught many aspects of spiritual life. I was told I was going to invite the call and if indeed it was there I was going to know that I was really for this career, Catholic spiritual life.
I prayed to God and also gave myself time to listen to him calling me to join his society of nuns that are committed to serve the Lord Jesus Christ in some social aspects of christen life. It took me years of constant asking if I was really called to do this profession. I mastered the Prayer of the Rosary that I would use to pray with before I went to bed. I would sleep and the last word before I slept would be, "Lord, I am listening, are you calling me to come and serve you?" Again when I woke up, I would ask the Lord, the first thoughts in my mind were, is my lord calling me to serve him today and forever? I would go to church and put into practice what I had learnt from the retreat. I would be silent for an hour asking God to come into my heart and tell me, "Am I really called to his duty?" I was comfortable with the idea of becoming a nun and its responsibilities. I really was sure the call was now ingrained in me. I was in form four, in 1975 when I thought I was convinced I was called to come and serve the Lord Jesus Christ.
I went to the nunnery and got myself an appointment with the Mother Superior. I was told to come on a Saturday afternoon when there was respite time from the nuns in the nunnery. I told my mother about the appointment I had with the Mother Superior. I had no intentions of doing anything without the knowledge of my mother. I was there 2 o'clock in time and was ushered into the office. She asked me, "What can I do for you my child?" I answered her, "I have come here to ask you if I can join the Sisterhood".
The Mother Superior asked me one question, "Why do you want to be a nun?" I never thought through such a simple but direct and penetrating question! I was taken aback, I mumbled some words like: well I want to give up my life to Christ, serve the Lord Jesus Christ in a very humble and special way. I do not want to be a big person, I am not an intelligent person either. I can never be nearer to the works our Lord Jesus did and served, but I have a heart for the less privileged. I want to be part of their suffering and assisting them in many practical ways to alleviate poverty in their lives and I wish to share with them the evangelism. I want to do it humbly, not shouting it on the mountains.
The next question was, what are the values that we as Catholics articulate to strengthen the Catholic identity? That was easy for me as I was prepared for this question; I thought it was going to be asked first. I had practiced this answer several times in my head I thought I was just going to cough it out. I said faith, hope, justice, forgiveness, love, family, service, compassion, truth. Those simple words I did not manage to say them in a single sentence because I was nervous, but they struck the chore of the Catholic values and virtues. I passed the interview without realizing it, she did not tell me that I passed. She spent most of the time telling me about life in the nunnery, the 5 years one spends preparing to be full professional nun. What it entails to be a nun is not at all easy, she told me, that it was not easy at all as the biology of our bodies are made to get married and get children and be mothers.
Sisterhood is another form of mothering the nations and its people. Saying no to marriage and childbearing and saying, I want an alternative to it, is a big challenge all sisters have to go through. We train ourselves to the service of the Lord. When you pass this there are vows that you would have to take to Almighty God, telling God that you are taking this oath to serve him, giving up all worldly things, literally choosing poverty to serve the Lord Jesus better. I listened to her talking, I had heard about all that she was telling me. Still I was not sure if I had passed to enter sisterhood. I went home and told my mother about the funny interview. My mother did not know what to say. She told me that as long as I did not know if I was accepted or not, we should not tell my father about this. Months passed, the time for examinations came and I wrote my exams like other candidates.
I passed my GCE Ordinary Level Examinations with flying colors. I went to enroll at Mpopoma Secondary School to do my Advanced Level. Out of the blue, I was told to come to St. Bernard's Mission to see the Mother Superior. I was nervous. I decided to go with my mother to receive whatever news that awaited me. Something kept telling me I did not manage at all and she was going to tell me why I fell short of becoming a nun for whatever reason. I needed some emotional assistance to accept this coming event, my mother. My doubt was evidenced by the time it took them to tell me the outcome, I waited too long, my premonition told me wrong things, it was indeed the anxiety that pushed the emotions to the limit of its endurance at that tender age, just the urge to be something and somebody in Christ's life was written on my face, why did God miss this?
As usual, we were ushered into the Mother Superior's office. I was told that I had been accepted at the nunnery, but I needed to think about it for about six months. I would need to come again and confirm my admission. What a waste of time because I had already made up my mind. My mother broke down in the presence of Mother Superior, she cried bitterly. Mother Superior, shocked, asked if there was going to be any problems at home about my decision to enter the nunnery. My mother said, not at all. She was just overwhelmed about the thought of her daughter taking such a step that was breaking the ceiling, just unheard of in normal life, African life back then, out of the realm of the ordinary.
I did not cry for some reason I do not know really but was emotionally on the moon, equally overwhelmed just like my mother. Mother Superior asked about my father if he was going to reject the idea. My mother said not all, on the contrary it was herself who never thought of her daughter becoming a nun than my father refusing me to become one. My father was a very humble man, he would never make decision for his children. We had high tea with the Mother Superior, a treat I would never forget in my life. It was tea, scones and biscuits. It was my mother who enjoyed this high treat more than me. The next task was how to tell my father, but that was the easiest task for my mother to do. She knows her husband better than anybody else, what she was going to do to introduce such a big thing. She did not think very far but to cook the best meal for him.
We went for a comprehensive shopping, we bought among many other things, chicken, oxtail, fish and many vegetables at Mabhodokos shops and butchery. She went to buy some beer, his favorite Lion Lager, six bottles and sweet wine, cherry, for her. She had told him about the evening meal she wanted him to have together with the family. Usually he adheres to such treats knowing that his wife would have bought him some beer that would entice him to spend more time at home. My mother started cooking that lasted the whole afternoon. What is a good meal at our home? It is a meal that constitutes the following, rice, isitshwala, macaroni, potatoes accompanied by five different kinds of relish, fish, chicken prepared to perfection, oxtail also prepared to perfection, and greens, rape, delele, salads and the sweet course for the children, the famous trifle.
My mother learnt cooking at the Women's Club in Pelandaba. After the prayer of grace, we were having dinner in the kitchen, us the four children and my parents were having dinner at the table just the two of them in the sitting room. It was polite in this home that the children ate in the kitchen and never in the presence of the father. That precious day, my father was at home at 4 o'clock, in the afternoon, Saturday, was joking unendingly about the Lion Lager that was very cold, the bottle is even sweating. "Look, this bottle is sweating Naka Dade. Stop drinking that wine there is nothing in it, drink Lion Lager. There is plenty of goodness in it, Naka Dade." My mother laughed at the combination of coldness and sweating of the bottle.
My mother told my father about the progress of my brother, Dumisani, who passed his form four midterm exams with a distinction. My brother was hearing the parents talking about him. He smiled at us shyly at the acknowledgement and confirmation of his good work by his most dear people. My father laughed warmly and challengingly asked my mother, "who these children are taking after, whose gene is dominating in the home so that these children can produce good results at school?" (Bafuse bani abantwana laba Naka Dade?) That has always been the only contested question at home for a long time. My mother maintained that the intelligence of a child came from the mother and not the father, the father determined the sex of the child but not the child's inborn intelligence.
Again, the debated question came centre stage, deliberately provoked by the father to try again if he could win it this time round at a fine dinner table enjoyed by both. For the first time, my mother deliberately gave in, and said these children take after you Seka Dade, lending a clean victory to my father who laughed uncontrollably at the defeat conceded by his dear wife, my mother, after years of battle. He was the man at home, unquestionably, the provider too, all these tacitly confirmed by the family who irrevocably gave reverence to him as the head of the family in accordance with the scriptures of the Catholic teaching. It was that brief silence that set my mother to introduce the topic. Slowly, with all the tactics of a mother and wife, she broke the news to my father. "Seka Dade," she said, I went to the convent at St. Bernard's mission with Siboniso, we had a meeting with the Mother Superior. Your daughter has been accepted to become a nun at their nunnery. I do not know what you think about it Seka Dade, at the end of the day, this child is yours!"
I was listening, I stopped eating when I heard the discussion was about me. My heart started beating and I became very anxious. My father was dumbfounded and suddenly gave a defeated appearance. It was the good food at the table, the success of his children, the good mother and wife in front of him that intoxicated my father ever to find appropriate words as an answer. The beer was taking in, in his head. He is indeed a humble man. In his humility, he gave the answer that was as humble as him. "I have watched Siboniso growing up. I have never had any problems with her for once. She has been good, her academics are excellent, her behavior is excellent. I have never said this before you, you know this, Naka Dade. I have just been watching what would become of such a not only intelligent but well behaved girl too. Most girls of her age have borne children "without fathers" already but not Siboniso. We are Catholics, Naka Dade, we do not put stumbling blocks in her development by saying no. In retrospect we need to give her all the blessings she needs in this home first, so that she is emotionally empowered to manage the nunnery and all its challenges.
Tell her I am wholly agreeable to her joining sisterhood, I can never go against her wishes, what for Naka Dade? She is my child, yes, but the life she is going to lead in that nunnery is hers and her Lord Jesus Christ." My father left the dinner table and came to the kitchen where we were having our dinner. Because of the drinks he was having, alcohol had kicked in, he held me in his arms and kissed me on my cheek. He told me he was proud of me in the presence of my siblings, and I the first born. Wow! Wow! "You make me proud all the time. It was your 'O'Level results that were marvelous now you are taking a life changer that very few girls of your age can do. My own child can do it!"
Now my father started dancing (Ingquzu) holding my mother's hand to join him in the dance. She reproached him as she usually does. "Suka lapha, udhakiwe" He reproached her back, "ah, who bought the beer? You buy beer and the next thing you tell me I am drunk, nxa khanda lakho! If you do not want to join me it's your problem, I am happy, my daughter has made me happy today." My father was happy, visibly happy. He came to me again holding his Lion Lager in his hand, leaving my mother behind in the sitting room, "let them tell us what we should do, what preparations are needed from our side?" He went to the sitting room again confused. "Well we do not know Naka, Dade, do we?" He went to his wife again appealing for something nobody knew what, very confused about a terrain nobody was sure of.
My father was going from one room to the next, aimlessly and drunk with both, beer and the news of his precious daughter. My mother was laughing, she was visibly happy too, but she opened up to my father, that as a matter of fact she had discouraged Siboniso from joining sisterhood a long time ago but the fact that she insisted for so long makes her think Siboniso is really called to the profession of sisterhood. (Ngamtshela mina u Siboniso ukuthi ka tshiyane le zinto lezo) she did not listen. It was the negative that was spoken as an afterthought to confirm the positive that was already accepted to conceal direct attribute, a common trait in the IsiNdebele culture. I never thought I, Siboniso, would make my parents so happy in my life. Here I was the centre of attraction to my earthly creators, mother and father.
I have never given a careful thought for once, the pleasure of growing up under their warm care, how comforting, how safe, how loving. It was materially the poor family, but emotionally rich upbringing that gave the rise to my higher self. I could connect to my spiritual self and find peace in me. I did pray to reach that spirituality but I am sure that the peace and joy that was imparted in me from childhood sustained me and raised me to these rich levels of my present and obvious brighter future life.
All that information, that my mother did not approve of me joining the nunnery did not sink in to my father, he heard one thing, that his daughter was going to be a Catholic nun, a noble profession, finish, period! It was time to celebrate, according to my father. After six months, I went to the convent now with both of my parents. We were ushered into the Mother Superior's office. It was a nice and warm welcome that gave my parents an added spotlight. Some nuns were present in the office, about six of them. It was my father in his nervousness who told the Mother Superior that he had come to give the Lord his servant. The Mother Superior did not expect such a humble gesture. She was so shocked that she had to appeal to other nuns for some emotional assistance to receive the gesture that was eloquently noble. I was told what to do first and foremost. There was a list of things I needed to do. My father took the list curiously and told them that it would be done in time for the date of entry into the nunnery. I was given the date I was going to enter the service of Christ at last.
She defied convention and broke the glass ceiling pt.2
By Nomazulu thata: taken from eBook: "Sweetmother"
As is the tradition of the people of AmaNdebele, my parents had to give me a send off. There was a big party of relatives and friends, our parish priest was invited too. My old friends from St. Bernard's Secondary School came to see me off for another life that meant dissociating me from them for some time. My father slaughtered a sheep and not a goat for a good purpose. A sheep is a sign of humility. I should remember always that I come from humble people, what was true in every sense of the word. It was Saturday when relatives gathered in the home to say good bye to their kind. The priest gave the opening prayer followed by the songs, mixed, celebration and songs from our hymn book. There was so much food and so much beer to accompany the day, but it was this awkwardness of it all, if I was getting married, female relatives would know what to say to me, give that traditional advice, one-size-fit-all advice relating to the challenges of marriage.
But this was an uncharted terrain that did not give much in terms of advice. Who knows the challenges of the nunnery? Who has been there before to warn me of what is ahead of me? There was complete absence of what one pinned it as African culture in the party, they would rather they said nothing to avoid offence. It was the virtue and the nature of the send off party that set up an antithesis of what a party should be. Women were not sure how to engage the party, and men were not sure too, should they dance? It was this "oh perhaps it's not allowed, it's perceived pagan!" It was the culture entirely different to what everybody knew to be culture. The situation was made complex by the fact that there were relatives gathered together from different denominations in the party. Some of the relatives did not even approve of celibacy relating to sisterhood.
It was in this case very difficult to open up and say it. How can such a beautiful girl like Siboniso waste her life in a convent, they whispered dropping dry coughs? Why can't she just get herself a husband, marry and "sit down" Ahlale phansi acume! It appeared as if only ugly people should enter celibacy and nunnery institutions. Sisterhood is not for Africans at all they whispered. I was convivial and shy the whole day and also unable to engage with my people who seemed well-wishing but the body language telling the opposite. My parents never gave a chance to relatives to utter their disapproval, it was my life-changing wholly done with their blessing, the air of importance was implicitly woven in their movements during the occasion. They had become better and elevated because of me, their pride was visible, they were above board. It felt as if they are the blessed ones, it can only be them ever to have such a girl as their daughter sending her to a very unique profession, a spiritual journey. They obviously avoided explaining it to the relatives and friends as they would not understand the Catholic way of life and its spirituality, eloquently and proudly implying that they themselves understand those higher levels of spirituality very well as they were Catholics!
The Lord has done marvels for me, Holy is His name
The Lord has done marvels for me
Holy is His name
My suitcase was small as I did not need so many things at all. It was Sunday afternoon, the Sunday service that day was forfeited for the first time in my life in this home. My parent said "good bye" at home before I left. We said a prayer, "Our father who is in Heaven." We said the first part of the Rosary, it was enough to depart on that prayerful note. Those two prayers had no relevance with the emigration of a child from their lives. Neither my father nor my mother was in a position to construct some exit prayer to fit the occasion. It was no longer important, some semblance of prayer had to be said it did not matter how slender. The emigration was complete with that common and humble prayer. Because my father did not have a car and he did not want to ask the relatives to take me by their cars, we used a bus from our home in Pumula to go to town. We dropped off at Lobengula Street and walked to the convent.
It was my father who carried the suitcase and walked in front of us. I realized we spoke very little on our way other than, here is the bus let's get in, let's get out, let's walk to the convent. It was Sunday and Lobengula Street was deserted, not a single soul was found in the streets, all shops closed. We walked all the way almost in silence, quietly walked behind them. At this point I do not know what my parents were thinking about, the silence would be broken by deep breathing or coughing of either of them. It could be the sound of the matching of our feet that would be constantly broken, but the noise made by our shoes rubbing the ground was echoed by the buildings between us. Suddenly it was sombre for both of them and they realized for once the price of parenting a human being. (Ngubani owathi umuntu kazale omunye umuntu if it's so painful to part with that human being again?) Is it a curse or a blessing, the sweetness and sourness of it all, they have to part now with their best of themselves, a child? It would never be the same again but different always. But she would still remain their daughter, shared with the Lord for the good purpose and heavenly duties.
We were met by a sister at the gate. My parents declined to enter the nunnery and left me behind but I could tell that my mother cried as she did not want to look at me and wave her hand like my father. The nunnery was a big place with 35 nuns living in it, with its composite of many rules. It was those three days I had to wear my dress after that we were going to get our uniforms as novices. The official day of entering sisterhood was a week-day, there was a big service and the Bishop of Bulawayo offered the ceremony. We were three of us newcomers, two Blacks and one of Mixed-race. After the blessing of the uniforms we went in the church to celebrate the mass. We were given a special place in the church where we would sit all the time. We looked like flower girls in the church as we occupied the first seats. I was given a room of my own, the other two had each her room. We had our program already set. It was interesting to know that I was going to continue with my lower six and then after upper six.
Because we were staying in town, in the city centre of Bulawayo, I was taken to school by car, driven by one of the nuns. It was the school duties, the lessons as a nun would be Saturdays. Sundays is a holy day for Catholics. Our day would begin at 5:00, we wake up and go for a bath. After the bath, we go to church for prayers that would take about one hour. I got used to these prayers as it was the most important part of the day for all nuns. After the prayers it is mass with the Catholic priest. At seven o'clock it was breakfast. We sat all in one big dining room for the blessed meal time, also considered very precious. After breakfast I would then go to school, driven by car, a treat I never thought I would enjoy in my life. We had no car at our home.
A Dominican calling is an order that emphasizes on education. They give their services to God through education. It is for this reason that I had to pursue my education to become a teacher, all that was explained to me in the introductory stages of my stay at the nunnery. We develop ourselves spiritually a calling to serve God by teaching his people, education of women. The most important virtues we learn from sisterhood are to develop a personal relationship with God first and only then can we connect with the world and serve them. The Eucharistic teach us to learn and adore the Mother Mary. Throughout the profession we are taught the virtue of poverty, chastity and obedience. There were periods of complete silence. I enjoyed retreats immensely because they taught us to be serene, remain unruffled by the outside world. I also learnt all sacred rituals regarding the Catholic Church as an institution, they enriched my faith through regular meditation. I could never have been anything else apart from being a Catholic nun, I feel that where anywhere.
I believe in God, he Father almighty
Creator of Heaven and Earth
And in Jesus Christ, His only Son, Our Lord
Who was conceived by the Holy Spirit
Born of the Virgin Mary
Suffered under Pontius Pilate
Was crucified, died and was buried
He descended into Hell
The third day He rose again from the dead
He ascended into Heaven
Sited at the right hand of God the Father Almighty
From thence He shall come to judge the living and the dead
I believe in the Holy Spirit
The Holy Catholic Church
The communion of Saints
The forgiveness of sins
The resurrection of the body
And the life everlasting Amen
My time at Mpopoma was enjoyable, but, because I was wearing a novice uniform distinguishing me from the rest of the class mates, I had tacitly a special place in the school all the time. I was spoken to differently, I was respected by teachers and students alike. I decided to enjoy it because I was a university diver like all other students, it was not a favour to disadvantage other students, but that I led a spiritual life, wholly adored and respected in our society. I was aware I commanded a special place in my society because of this choice of joining spiritual life. Time flies if someone is enjoying oneself. I completed my A-Levels and passed all four subjects, mathematics, physics, biology and chemistry with distinctions. That is why Mpopoma Secondary School is called Mpopoma Secondary School, it produces the best and I was one of the best.
She defied convention and broke the glass ceiling Pt. 3
By Nomazulu thata: taken from eBook: "Sweetmother"
At the same time it was time to prepare ourselves for the temporal vows. It was the first time to have my parents as near to me. I had never really seen them again except briefly at school, my mother would sneak in at break time to say hallo to her daughter, she brought some groundnuts and a bottle of Fanta and buns. I am sure she missed me ever to make her way from Pumula to Mpopoma just to say hallo and for about 15 minutes that is a sweet mother for you. However, they were invited for the occasion. The Catholic Bishop of Bulawayo was present and he was in charge of the special service. My mother cried again when she saw me after a long time of separation and I was not allowed to just go to her and greet her. There were procedures to be followed all the time. I made my vows in the presence of my parents and the congregation. Again, my father was visibly proud. This was evidenced in the way he stood upright as if he was proclaiming to the world, can you all see me? I am the father to her. Proud, the pride of a parent towards the success of its offspring was all evident in him.
My siblings were all present too. It was this combined and united approach, the emotional messages that my parents conveyed to me that gave me stability at the convent and inspired me to do better, to reach out for that higher self in me. I was wearing the uniform of a fully qualified sister, Dominican sister, a uniform I fell in love with when I was a child of ten, here I was wearing it myself. It was my moment of dedication to Mary our Mother asking her to teach me to pray and be strong, asking her to teach me to know her, our mother of good success, in a special way.
Whoever shall call me blessed?
They would be blessed
Immaculate Mary
Mother of God
Blessed are you
You show us the way
Mary our Mother Teach us to pray
Amen
After a long service that was evidently enjoyable to all, I was free to go and greet my parents and my brothers and sister. It was this awkwardness again; should they hug me and kiss me, their daughter? Perhaps it's not allowed! I was happy to see them after a long time, two years. I was told I had changed, I was round and full of flesh, (isimomotshwana) the good food at the convent shaped the girl into a woman as beautiful as the Mother Mary herself. The teachings at the seminary conditioned me to behave differently from my girlhood. I was indeed detached from them but they were still my parents. It was not traceable to see if my mother suffered from the change and detached aspect of my development, I did not look for it much. They went along with it. It was implicitly loud and clear, it's her life she has chosen, let's support it as much as we can psychologically and otherwise. The greatest support was their presence at every major event that happened, every step I took, they followed it to the completion of my development to be a full professional nun.
There was a big party after that and I went to sit with them at the table and my siblings. It was the window of opportunity I had to connect and catch up with all that is happening at home. They asked me about the plans. I was not sure if I was allowed to tell them that I would remain in the convent for another three years and was going to UK to train as a teacher. After lunch, the Mother Superior came to greet my parents and my siblings. She was the one who told them about the plans. I was going to leave in three years' time for the UK for teacher training, I needed to complete my profession as a sister and then leave for UK. Again my parents were very proud about this development.
Help us to know your Son
Jesus true God and true Man
The joyful Mysteries we share
As we walk with you
Hand in hand
I was getting used to my life at the convent. My departure from my parents was not as painful as the previous time. I had to concentrate on my sisterhood and complete the most noble and precious course. Again if one is happy, the time flies. Time flew, I was in my final fifth year. But so many events had happened. Rhodesia was no longer Rhodesia, but Zimbabwe, there was independence in the country. It was getting increasingly challenging to get girls to join sisterhood. The five years I was at the convent, only 8 girls had joined and two of the left because they could not stand the challenges relating to the nunnery.
I sometimes wonder at the words "challenges at the nunnery," I have never felt constrained by the rules and regulations regarding the nunnery. It was the obedience, the monastery that guides the nunneries, it can never be called a nunnery without those rules we take willingly. It could be that it was my whole commitment to this noble profession that could have deleted what others might have seen the life at the nunnery as "challenging." It is the life I accepted long back when I was still a child that makes it easier for me to be in the convent communicating with the Lord in various ways, knowing him better, the joyful and sorrowful mysteries regarding the Catholic faith and learning many ways how to serve him in different aspect of one's life. The time for the final vows came. I was in the spotlight once more. The Litany set the mood and the completeness of my vows, at this moment I felt I was one with God and he was as near to me as no other time. I felt literally empty and was filled with the Holy Spirit. I felt the presence of the Mother Mary, visualized her smiling at me, thanking me for accepting to be the mother of the Catholic Church because indeed the Catholic Church is the mother church, we women of all walks of life in the service of it, the true mothers.
Lord have mercy, Christ have mercy (2
Mary and Joseph
Pray for us
Michael and all angels and Saints
Ana, Joachim and Elisabeth
Pray for
Elijah, Moses, John the Baptist
Pray for us
Isaac, Sarah and Abraham
Pray for us
Jacob, Joseph Samuel
Pray for us
Ruth, David and Solomon
Pray for us
Isaiah, Jeremiah
Pray for us
All you holy men and women pray for us
Peter, Paul and Andrew
Pray for us
James John and all apostles
Pray for us
Mary Magdalene Veronica
Pray for us
Barnabas, Mathias
Pray for us
Stephen, Philip and Cornelius
Pray for us
Prisca and Aquila
Pray for us
Timothy and Titus
Pray for us
Linus, Cletus and Clement
Pray for us
All you men and women pray for us
Lawrence and Chrysogonus
Pray for us
Innocent and Boniface
Pray for us
Hippolytus, Origen
Pray for us
Athanasius and Basil
Pray for us
Felicity Perpetua
Pray for us
Cosmos and Damien
Pray for us
John, Chrysostom, Justin
Pray for us
Lucy, Agatha and Agnes
Pray for us
All you holly men and women pray for us
Jerome and Eusebius
Pray for us
Scholastica and Benedict
Pray for us
Ambrose, Monica Augustine
Pray for us
Martin and Gregory
Pray for us
Clare, Francis and Dominic
Pray for us
Francis, Xavier, Ignatius
Pray for us
Zachariah, Catherine
Pray for us
Louis and Wenceslaus
Pray for us
All you men and women pray for us
Lord be mercy, save your people
From all evil, save your people
From every sin, save your people
By your incarnation, save your people
By your death and resurrection, save your people
By the gift of the spirit, save your people
Have mercy on us sinners, save your people
Christ hear us, Lord Jesus, hear our prayer
Lord give us new life
Hear our prayer Amen
To these chosen
Hear our prayer
By the grace of the baptism
Hear our prayer
Oh Jesus son of the living God hear our prayer
Send your spirit
Hear our prayer
In its fullness
Hear our prayer
On your sons and daughters
Hear our prayer
Who believe and profess you
Hear our prayer
Christ hear us Lord Jesus hear our prayer
Amen
After the vows I was given a ring by the Bishop, a symbol of fidelity and betrothal to God and the Church. It was not only my parents and siblings who came but many relatives as well. It was nice to see them reconciled this time with the choice I made, a bitter pill most relatives had to swallow. I was beautiful wearing my new and most precious Dominican uniform that day and the service was long as usual and befitting the occasion. My parents were getting used to the rules and regulations of the nunnery, they had to wait until the ceremony is over to greet and congratulate their daughter. There was a big party again and I sat with my parents, a rare occasion I was beginning to cherish.
Time and again I would go to sit with my relatives who appeared to be very proud of me and approving the move I have done. It was this awe and wonder of a courageous woman who was then called Sister Bernadette. It was the name I was assisted to choose and would be used in my profession as a nun. I took the final vow of poverty. I took the final vow of chastity. I took the final vow of monastery. (Obedience). I had emptied myself and made myself into a vessel and I was filling this vessel with the love I have for my Lord. To achieve that level of my spiritual life made me inwardly happy and proud. It was the sweetness of the word Jesus that made me whole. I had set my future relationship with the Lord. It was going to the daily prayer commitment that would sustain my strength to love and cherish Him enriching my spirituality day by day.
1) How sweet the name of Jesus sounds
In a believer's ear
It soothes his sorrow heals his wounds
And drives away all fears
2) It makes the wounded spirit whole
And calms the troubled breast
Tis manner to the hungry soul
And to the weary rest
3) Dear name the rock of which I built
My shield and hiding place
My never failing treasury, filled
With boundless stores of grace
4) Jesus! My Shepherd, Savior, Friend
My Prophet, Priest and King
My Lord, My Life, My Way, My End
Accept the Praise I bring
She defied convention and broke the glass ceiling Pt 3
By Nomazulu thata: taken from eBook: "Sweetmother"
The question at the convent was then, since the country had become independent was there a need to go and train as a teacher overseas? Opportunities were opening up inside the country. I was told to go all the same as it was already in the plan. My suitcase this time was big, I knew how and what to take with me for the nunnery than the previous time. I had so many things I wanted to take with me to the UK. Among them were peanuts and biltong from my mother. I knew then that it was not a sin to have such items to eat on your own in one's room.
My parents were at the airport together with nuns from the nunnery and some relatives. I was concerned about my mother who was crying and my father on the contrary very proud again. Those days it was rare to see a Black person travelling by air to UK or America or Canada, it was really a big event. Those were the countries Black Rhodesians travelled to mostly back then. My eyes where fixed on my mother to see if she was fit enough, I did not know if I was going to see her again. Those were the inner questions that lingered in my mind when I was at the airport with her. I placed all those concerns to my Lord and I bid all goodbyes.
It was 1981. I was doing my first year BA. Education and had hardly started when I got the good news; my sister was getting married, there was going to be a wedding, a Catholic wedding at our home. I had known about their relationship but never managed to check if he was the right man for my sister, the duty of an older sister I reneged. I was so overwhelmed by the good news, I broke down and cried, golden tears. My sister wrote me a comprehensive letter assuring me that her husband was a very good man, as humble as our father. I believed her, as usual children look for what they know and comfortable with in a husband, what could be nearer to the qualities of the father.
The same with the boys, they look for the qualities of a mother in their girlfriends, in most cases but not always. She sent beautiful pictures of her wedding. It was obvious to me that my parents are blessed people. They brought us up to be good citizens of the country. There is nothing in the traditions of the people of AmaNdebele that brings pride and joy to the parents as to see a girl, a daughter leaving the home wearing a wedding gown. I sat down and imagined everything in my head and was really delighted for my sister. I sent her some wedding presents, a set of pots and a dinner set, all arrived intact. She appreciated the gifts very much, the brother-in law wrote me a letter asking for nothing other than prayers so that their marriage is blessed. I took their wedding photo and put it at the table in the church where I sit. I would remember them always in my prayers.
Although I had this edge advantage of living with White sisters at the convent, it was really a culture shock to be in London, motor-cars and red buses, bicycles and people. Busy, busy people, hurrying so, sometimes running so, where are all going to? I did not know, I could only wait and see. All the people are hurrying, except me. It was the English culture I knew from home but now nearer to me than ever before. I arrived in September and by Zimbabwe standards it was already cold especially in the evening. I did my Teachers Training at Kings College. I lived in the Catholic Church Complex in Surrey where other nuns lived. Before I could drive I used public transport; the underground District line, change to Victoria line, then to the Strand by bus. l had to learn to drive a car so I could use it to go to college, a privilege in itself. I struggled to get it but I got it in six months. I had never seen snow, now to learn to drive in roads with snow was extremely challenging, hence my lateness in getting the license. It was really BA education, my specialization was mathematics. It was to me a normal routine. I would go to do attachments in secondary schools in Surrey. Teaching multiracial schools was reminiscent with the Convent School in Bulawayo, no rocket science was expected from me.
I normally had good communication skills with the secondary school pupils and that was a positive point that made a mark in my examinations as a qualified teacher. If one is committed, nothing is impossible. I seemed to sail through my course without any hindrances. I had a lot of energy that I put into my work and it was visible to all. Again, I had a special relationship with my tutors at the King's College, I was a nun and therefore special! I was revered in schools where I did my training because I was a nun. In the long run, I felt I was special but did not want to abuse this elevation anyway, it was not within the realms of my profession as a nun to boast about it. I remained approachable and kind as was really expected of me.
I got my degree BA Ed plus one year PGCE after fours years of training. I was back in Zimbabwe immediately after graduating with a distinction. I was ready to serve the Lord in that special way, I was fully prepared spiritually and academically. If one is happy time flies. I had finished my course in no time at all and I was expected to go back to my home country and serve, a call I have waited for so long, service to the Lord. I was met by Mother Superior and the nuns at the airport. My parents were not there. I was then going to give them a surprise visit one afternoon. I brought all of them presents, my parents and siblings. I had become an aunt from my young sister who had married and had a baby girl called Siboniso. Wow!
I had worked in the UK and I was told to keep the money to buy some presence for the family and I appreciated this very much. I settled back into my old environment and I was to teach mathematics at the Convent School, form four to form six. After about two weeks of my arrival from the UK, I was allowed to visit my parents. I knew how to drive so I took the convent car and went to Pumula to see my worldly creators. It was just the two of them at home, my siblings had left for other towns in one way or another, my young sister had married and living in Pelandaba. It was so nice to see them so happy and they appeared to be doing well in their old age. Inside me I thanked God for allowing me to see my mother again, my sweet mother. I gave them the presents.
Usually, my father would have jumped and danced at this small gesture, he has aged. All my siblings were out of the home, had married and the nest was now empty. I doubt ever if they prepared themselves enough for this to happen in their lives. My siblings took over the responsibility of looking after them financially. There was no need for my father to work anymore in those industrial sites. Even in their old age, the humility still defines them both. This is the difference between my siblings and me, I cannot look after my parents directly as I committed my life to poverty. Some pangs of guilt do visit me sometimes. I am not looking after my parents the way my other siblings are doing. I wonder if I was going to look after them if I had married. I would be constrained equally to assist them in the way my brothers do. My parents have all basic necessities of their daily demands. It is just the two of them, some lady comes to do the cleaning for them. Shopping is wholly done by my brothers. There is nothing more than what one may still wish in a humble family than mine. When I left my home where I grew up I managed to say something to Mother Mary, thanking her to have to see my mother again alive.
Hail Mary full of Grace the Lord be with you
Blessed art thou amongst women and blessed in the fruit of thy womb Jesus
Holy Mary Mother of God
Pray for us sinners now and at the hour of our death amen
Glory be to the Father, and the Son and the Holy Spirit
As it was in the Beginning
It shall ever be
Now and at the time of our death Amen
Teaching gave me the satisfaction of a parent. I had young people whose responsibility lay flat in my hands. I accepted the challenge and was a mother in another level of parenthood, Loco parentis. My responsibilities were teaching and evangelism of young people in the townships of Pumula where I grew up, and Pelandaba. It was teaching from Monday to Friday. On Saturday afternoon I went to Pumula at St. Bernard's where I taught baptismal classes and communion classes. I would alternate and go to Pelandaba to do the same at the local churches. Sunday remained a special day for nuns, retreat in ourselves and God, asking him to fill us with the strength to do his work. I have committed this life to my God I hope to serve him until he calls me to his everlasting home, because I believe in him. I can see the fruits of parenthood when I go to the Convent School and the girls come running to me and they would pick all the bags I would be carrying from my hands, a sign of respect. That is done at all homes when parents arrive carrying some bags or shopping. When I teach catechism in Catholic centre,
I am almost overwhelmed when I see 20 to 30 children looking at me listening to me attentively. There, I get my satisfaction as a mother. I tell myself aha, this is motherhood but in a different way, but still fulfilling. I wait and wonder what kind of tears I would shade as time goes on. For now I shed golden tears, tears of fulfillment, the work I carefully chose to take my stage as a mother but a different one altogether. Most of the time I sing the songs of joy, joy in my heart, I praise the lord for the joy he gave me at an early age. The Lord has done marvels for me, Holy is his name, the Lord has done marvels for me, Holy his name. For ever and ever Amen
-----------------------
Nomazulu Thata <nomazulu.thata@hotmail.com
Source - Nomazulu Thata
All articles and letters published on Bulawayo24 have been independently written by members of Bulawayo24's community. The views of users published on Bulawayo24 are therefore their own and do not necessarily represent the views of Bulawayo24. Bulawayo24 editors also reserve the right to edit or delete any and all comments received.