Opinion / Book Reviews
Empower the girl first before she gets married Pt 2
08 Jun 2015 at 13:06hrs |
Views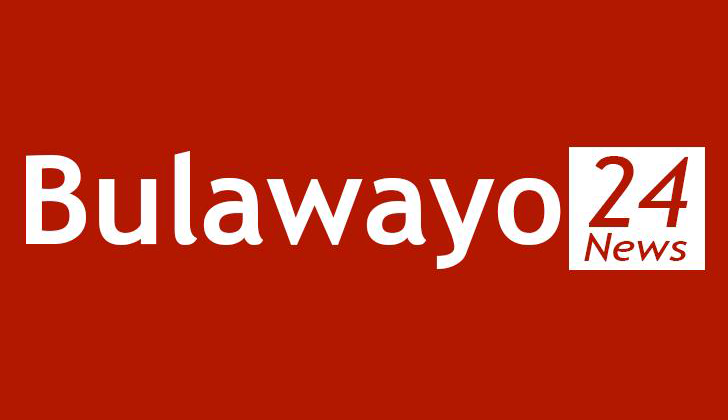 Taken from eBook "Sweetmother"
I changed to another dress and it was a sign that we had to prepare to leave for Dombwe where my new husband lived. My aunt and two sisters took over the preparations to leave. My packed suitcases where put into the lorry as they were just many wedding gifts given to me since day before and today. It was the setting of the sun that was targeted as the time to leave. My mother cried but I was not sure if they were tears of joy, it was anxiety regarding her last born girl now leaving her officially. I cried leaving her too. We got into the Kombi and we left for Dombwe, 10 miles from our home. We arrived at about 8 o'clock in the evening. We were escorted to the sitting room where only close relatives were waiting for us. It was the formal introduction that was done. Who is the father, the mother the grandparents it went on and on.
I went to sleep with my aunt the first day we arrived. We woke up very early in the morning. We made fire, and heated the water to make breakfast, we swept the entire homestead cleaned the kitchen, washed the plates went to fetch water from the borehole. Whoever woke up first was given water to wash their face before breakfast. It was 11 o'clock when we thought everyone had had breakfast. We gave ourselves 10 minutes to eat and off we were preparing for lunch. It was lucky because there were many women who assisted where they could as there were many people who had come to welcome the daughter-in-law, me. I was tired, my aunt and sister too were tired, but I was told never to say you are tired, you continue to work even if you are tired.
When my aunt and sister left the next day, it was the reality that sank into my conscience that I was indeed living with my husband. I moved to sleep at his bedroom, at long last it resembled a couple just married. The first words he ever told me when we met in the famous bedroom were "we shall be leaving for Salisbury in 5 days' time so do not worry about the hard work, sweetie." I continued to work very hard. I woke up early in the morning to do the duties required for me to do. It was the cooking in the open air fireplace that I was not used to because at my father house we had a stove (Dover stove) inside the kitchen.
The week passed. We had to prepare to leave for Salisbury, where our home was going to be and I needed to slowly prepare myself to go back to work. My husband hired a big car to lift our wedding gifts to our new home at Highfields. It was tradition to sit down with the in-laws and tell them about our leaving for Salisbury. He continued working at Fletcher High School while I worked at Gomo Hospital. We were the best suited pair one could think of. I made our home comfortable for both of us. He was at home most of the weekends. He is the one who did the commuting to Salisbury than me going to Fletcher.
I was promoted at Gomo Hospital immediately after completing my forth year, it was three years and one year midwifery. I was ward sister who had special responsibilities of assisting trainee nurses at the maternity unit. I was at the top of the mountain so to speak. I was the envy of many nursing staff. I worked hard to prove I had the abilities and capabilities, indeed I was gifted in interpersonal relationships with other staff that were above my credentials and below mine. I was assessable to nurse trainees who liked my approach to teaching. When my husband was not at home, I concentrated on my work. I was free most of the time if he was at home for a weekend. When school holidays came he would be at home and I would take a week off to accommodate him.
We would go to Dombwe to see his parents and pass by our parents on our way to Salisbury. My parents loved this surprise visit so much we could then get a slaughtered goat to take back as relish for ourselves. My husband was slowly becoming a son than a son-in-law. They loved him dearly especially my two brothers were fond of him. It was well over a year after we had married, I was pregnant. It was the joy of both of us and as per the rule of our tribe, I went to tell my mother that I was expecting a baby. She told me she would come when the baby was due to be born. Again, it was tradition to be with your mother during and after delivery, if the baby was your first baby. My belly was growing and my husband's visits were no longer as frequent as before.
He would spend three weeks without coming to Salisbury. It suited me as I had no wish for intimacy with that big belly. I told him about the coming of my mother to assist with the coming of the new baby. When I gave birth to my son, Masimba, my husband was not there. He did not come until after a week. I never raised any concerns about it. By African standards, that was normal. He came a week after his birth and was happy to see a duplicate of his on his lap. His friends came, my friends came and there was fun in the home. Exactly after 6 weeks, my mother left. My husband was there for school holidays. It was enjoyable to be with a product in our midst that I thought solidified the marriage. A boy was born, the pride of the father and his parents at Dombwe.
I was on maternity leave for three months. I had two maids in the home, one to look after the baby and his washing and the other for the home. There was a garden boy too who looked after the flower garden and the vegetables. We managed this luxury without any effort. My husband had left for Gwelo. I was a full time housewife without a man in the home. But I told myself it did not matter. It was the discomfort of conjugal relationship that was challenging me, so his absence was a blessing to me. In that way I would fully recover to be able to cope with whatever demands he made when he came back home. My son was two months when my husband came back after three weeks absence from home. He brought with him clothes, his washing, as usual. He did not want to hire another maid for washing since we had two already in Salisbury, so he brought his washing to be done in Salisbury at our home by the maid. It was during her washing duties that the maid realized there were condoms in the shirt pocket of my husband. Because these things are known even by maids but they are not spoken.
She just quietly put the condoms on the dressing table and made no mention about them to me. It was my utter shock when I saw condoms on my dressing table, right on top undisguised for me to take note and no mention. Indeed I could not ask the maid, it was shame that made me not to ask her. I remember when last we used condoms at all. It was during our college time's years back when I was a trainee nurse and he was a student at UR. I made it a point to make him aware of the fact that there were condoms in his pocket. It was burning in me to see how he was going to react. What did that mean, was my husband unfaithful to me? But how, he never showed any signs of being unfaithful to me.
Who do I tell? I was told never to tell anybody even friends if I had problems in the home especially bedroom issues. When he came from his visits with his friends, I waited until his friend left our home. I had cooked the best meal for him and we had just finished our diner relaxing at the sitting room. Although I told myself to be calm and not overreact I found myself breathing heavily and I told him about the find from his pocket, condoms! He jumped, it was that reaction that told me everything, I knew, true, he is cheating me. He was caught red-handed and there was no way out of it. He asked for forgiveness. I did not know how to react to this, how do you forgive such an open act of betrayal?
I let it go and continued with my duties as a wife and mother. I never told anybody about it, I continued to be the best nursing sister, best mother, best wife who does not challenge her husband over such things. I was told, I was schooled that such things occur in marriage and I needed to rise above such challenges in marriage. His coming home improved, he was there every week. But, as time went on, he would be absent for about three to four weeks without coming home. I needed to focus on my growing baby who was giving me so much love and was such a pleasure to have such a baby who was not demanding but a happy soul.
He came home after a long spell, we were husband and wife again. I missed him so it was an intensive coming together again. Barely a week had passed, I realized that I was discharging fluids, vaginal fluids. As a nursing sister working in the maternity unit, I made a specimen for myself and I sent it to the lab for testing. I was so nervous I had to go and collect the results myself in fear that it could get into the main tray with all other test results. I had syphilis. I did not waste time. Instead of seeking assistance, I got myself some medication, penicillin. I took the entire course. In no time the symptoms and discharge relented. A question began to insist in me, if he came how am I going to tell him? I did not waste time about finding answers for this. He would be sick himself when he comes here. Indeed he came on a Wednesday and not Friday as was the case, asking for assistance and forgiveness. As a sister, a nursing sister it was paramount to give him medication for the infection.
He was remorseful again, he asked for forgiveness again, and he was not going to do it again. He had learnt his lesson again, again, again, again. "Please Mai Masimba ndiregerere zvangu! You know I have bad company of friends who teach me bad things, I need to find better company to spend my precious time with and not these anaJoseph. Kukara vakadzi chete, tumahure twavanofamba natwo. Please give me another chance". I listened with great curiosity. I told him about my own infection and that I had to treat alone without assistance from the hospital as I was going to be a laughing stock to all my superiors and junior staff. I advised him to use condoms seriously for his own sake. I do not want my coo-coo to be a zoo for microbes, not ever!
I decided to tell him that I did not want to meet any of the conjugal responsibility relating to my marriage. We did not have any sexual relationship, I stopped it. I had to make that decision and I was surprised how resolute I was in saying no to sex with him. When he had left for Fletcher/ Gwelo I sat down and thought through myself, my marriage. What do I do? Do you really have to put up with this marriage? Why is he cheating on me, leaving a clinically clean home for prostitutes with sexually-transmitted diseases that he inflicts on me, to regret afterwards? Do I deserve this and how long is he going to do something and regret later that he has done it? What would happen next? I have seen condoms in my bedroom we did not use together for many years, I have suffered from STD brought to me from women outside to my bedroom. I am taking humiliations in without any resistance from my side because I was schooled, bred, domesticated to swallow it all because I needed to qualify to be a good wife and mother, I needed to pass a social recognition by coping with everything that entails this marriage.
I was at work and I decided to take a break and get myself something to eat at the canteen. I sat just near some nurses but decided not to join them, they were junior nurses after all. I did not think it was fitting to join their conversation that was boiling from the look of things. Instead I sat giving them my back and tried to listen what the conversation was all about that seemed interesting evidenced with the way they laughed until they collapsed. It was about men of course. They were talking about how they date men, their relationships with them until sexual relationships. God, I said to myself, aha, these are conversations of loose women, "chihure" (whore talk). I frowned giving the impression that its far below my level, what they were talking about. But it continued and I listened. How they date them, how the sexual intercourse was like, when was the orgasm. "I faint all the time when I get the orgasm", one said. Another said she screams uncontrollably when the actual time comes and the man would really be at it.
The conversation caught my attention to the extent that I forgot I was eating my toast bread! What is orgasm? And they get it from sexual intercourse. I have never experienced this all my life. Now who is going to explain this to me? Is there anything I am missing in my sexual relationship with my husband? I should be at fault because he is now soliciting prostitutes to get what I cannot give him.
I decided to take this block by block. I am alone at home, my husband is at home at weekends and sometimes not. I went to the library to get myself some definition about orgasm. It fascinated me to know this, what it is about, how it is done to reach that point. I indeed got the definition. But I was shocked to learn that it is really the man and woman in union with each other to enjoy the art of sexual intercourse. So it meant that from the time I got married I have never experienced orgasm. I felt wet and I thought well that is it until some other time. I have never had the courage to tell him that he should continue but for what? What is it that I wanted him to do, to continue so as to know, know what? That "what" I did not know, I needed to experience it still? I needed to experience this too. I asked myself one question, with who in this small and closed community of Salisbury?
The black middle-class is very small they seem to know each other all of them. If I got myself some boyfriend the whole town would know, Mrs. so and so is cheating on her husband. I decided to befriend a medical doctor at Gomo Hospital, he was White. I was aware of how much he loved Black women. He was openly liberal in his approach and made open statements of settling down with a Black woman as his wife even if the current White political establishment forbade it. I asked if we could go for a drink at the canteen. I was good, at my best, tantalizing and tempting him at every sentence and at every turn.
We stayed at the canteen for a long time but enough to date each other at Meikles Hotel. The poor man did not know my hidden agenda. He had at last found an opportunity with a Black woman, it did not matter if she was married, these one-off occurrences and never again! According to him I was a nurse and he knew me well so it was okay with him to meet somewhere discrete and have some "good time" with each other. That I was married did not seem to matter to him much as he knew my husband was in Gwelo and not in Salisbury.
I went to the Meikles Hotel wholly prepared for him, my mind and body. There is something I wanted to know and experience, not told but live it, do it and be part of it and at whatever cost. I got into the booked hotel room without any notice from the security staff. He was waiting for me and when I got into the room he lifted me up, making me feel like a princess. He was already kissing me and undressing me at the same time giving me very little time to be an equal partner to the game. In no time I was naked in front of him. It has never happened to me the entire time I was married. I found it uncomfortable to be seen without clothes by my own husband all the time. It was the breasts he started with kissing me going down and breathing comfortably on my stomach.
I never even in my maddest senses did I think he could kiss my "grandmother" so long, so nice and I was just about to experience what I thought I knew from birth that basic knowledge for all mammals. He was then deep inside me, his erect member. I could not help it, I let out a cry that shocked me, he was crying too. We cried together to celebrate the moment, the orgasm. He was now wholly aware of my mission then. It was not easy to tell him why I did what I did. After a long silence he asked me if what I had experienced was for the first time. I nodded a yes but was not willing to give all the information relating to my marriage. We slept together the night in this hotel and we held each other tight, this fear that when I wake up in the morning he would not be there, it was going to be a dream that was wet and sweet, I decided to hold on to him tight. Just before dawn, he was at my breast again caressing it and provoking the basic sense to do it again. I was willing, again it was as beautiful as the first one. We were well-matched illicit lovers who successfully enjoyed utter pleasure from each other's bodies, a thing only enjoyed by two bodies, an enjoyment that stole the thunder away from my failing marriage. The positive trajectory was the fact that I knew it, that "it"! It was six o'clock in the morning I decided to wash up and go home.
That was my "night shift" that day. I went home a different person altogether, light-hearted and jolly. Life was worth living! I knew something, it was like reading a book of revelations to have experienced such intensive basic instinct, raw instinct that fulfilled me. I did not want to regret anything from this experience. It happened and I was happy with it and I stand by it never to be ashamed of it. Better said, I battled with my conscience about this infidelity for a long time. Why I did it was clear to me. Was I going to do it all the time, cheat and go to the hotel for another night shift, another quickie with a White man? The answer was no, definitely not. I never intended to cheat than to know what I was missing in my marriage. But the rumor had spread that White people cannot.
But this White medical doctor "did it." I have raw evidence of it with my own skin, and it was good, very good, the man is "intelligent." Now I know that it was stereotyping, that certain people are like this and certain people are like that. I happened to have a husband who did not know and it did not mean all Blacks are not capable and also not all White people are not capable. My husband managed to make me wet and I knew nothing else beyond the wetness of "grandmother" he was out of his breath all the time when we were in the "marriage union", I could not even demand more. But somehow, I kept telling myself that there was something beyond the wetting of the "grandmother". We did not match to get that far deep into the act with a husband of two and half years. I managed it with a stranger in 12 hours. I was good at keeping up appearances. I was not keen to show any signs that I knew the medical doctor more than the work we did together at the ward. He was aware of the fact that I was married and he had to be careful not to put my reputation into disrepute.
As a senior nurse, I got invited to a kitchen party, one of our nursing staff was getting married that Saturday at Mabvuku Township. I bought my wedding gift and went to the party wholly conscious of how they are and what would be spoken to the poor girl a day before her wedding. Kitchen parties were becoming very common in Salisbury because the middle-class was growing too. Women loved these parties because it was a place where women were by themselves. There would be food, plenty of it, there would be alcoholic drinks, plenty of them. Kitchen parties are parties were women behaved and misbehaved the way they wanted.
Women who do not drink alcoholic drinks in their homes, the opportunity to do that was at these parties. Even smoking cigarettes was done clandestinely at these parties and as all was left there and never spoken again. (Women can be good at keeping secret). I also learnt drinking in these parties too. There was beer at my home but it was for my husband and his friends, not for me. I attended every kitchen party I got invitation from and made sure to buy a nice outstanding present to impress the audience, a payment for the good booze. Who knows, those were becoming my drinking places. It appeared as if the booze we drank at these parties clandestinely tasted better than if I took a beer in my house and drank without my husband seeing me. After good food and drinks the women gathered together to give advice and counseling to the future bride.
First woman: Can anyone give us a prayer to open the kitchen party?
Second woman: Let's pray, Dear Lord thank you for bringing all of us here to witness the wedding of your daughter, Rujeko. Thank you again, dear Lord, for the good spirit that is present in this home. We are here for the purpose of giving advice, marriage counseling to Rujeko so that in all her paths, she is guided by your love and grace. You said if one or two are gathered together you will be there in their midst. We invite you to come and join us at this blessed moment and let our tongues utter the right words, guide them, and let the positive atmosphere reign in until we part from this blessed home. We ask this in the name of the Father and the Son and the Holy Spirit, amen!
All: Amen
First woman: Can someone read Deuteronomy Chapter 24, please?
Third woman: Deuteronomy Chapter 24 verse one to 4: If a man marries a woman and later finds some uncleanness in her, he can divorce her and kick her out of his house. If another man marries her and then dies, the first husband cannot marry her again. For that is an abomination before the Lord. When a man hath taken a wife and it come to pass that she finds no favour in his eyes, because he hath found some uncleanness in her: then let him write her a bill of divorcement.
First woman: Thank you. We shall do as we usually do in kitchen parties. Whoever wants to share some ideas with this young lady please feel free to do so. Do not wait to be asked. As you all know what we speak here nothing is spoken outside this meeting, we all know this. Rujeko, you are welcome to the club of married women. Please can you all pururudzai(ululate)?
All: Prurrurrurrrrururrrrurrr
First woman: You know it was not easy just to be where you are right now. You fought wars against other women to get this man so that you are the winner at last. Marriage is not an easy institution either. For your marriage to succeed you will be as humble as a dove and as cunning as a serpent just as it is written in the Bible. First remember always that in a marriage you would or never can be equal to the man. The head of the home is the man. Never call him by name. Be humble to him and his family, do not show signs that you are educated and therefore you think you can answer them the way you want. No, my dear, such a marriage would not last. Make sure you are the one who cooks, don't let a maid cook for your husband, she will snatch him away from you. Do not shake hands with your father-in-law. Perhaps he does not want it. Never enter into the bedroom where your father-in-law and your mother-in-law, sleep that's taboo number one. Do not show signs that you are moody, it's not a good behavior towards your in-laws. These are my few contributions. Ndatenda.
Fourth woman: We have all come to say goodbye, we, your female relatives, and give you some words of advice to take them with you to your new home. You pleased your father and mother in equal measure. Just like your sisters you are leaving this home in full tradition of our people, the Chi Manyika culture. You should know that you are taking with you your parents' blessings. Yes, you are educated, it is for this reason you got hooked by this young man because he knows you are not empty handed, you have something to offer in the marriage both of you. But because marriage is different from a nursing profession, you need to still know that you are not his equal in this marriage. In marriage there is nothing like you are equal to your husband, such a marriage would fail from the onset.
Even in the Bible, it says the man is the head of the family in as much as Christ is the head of the church. Take your Christian values with you and you would never go wrong. Show your in-laws you are God-fearing. You must love and obey him all the time. When you give him food please kneel down or you bend one knee to show absolute respect for him. You do not answer back when there is quarrel at home. Let him talk until he has finished talking, he will calm down alone without you answering him. Even if you work at Gomo, yes, you are a nurse, but remember you have the responsibility to be the wife and mother in the home and it means the cooking is done by you and not the maid. A maid can snatch the man away from you. Ayo ndiwo mashoko angu. These are my contributions.
Fifth woman: It was me: Can we sing one song please before I start talking:
Kana Jona akakunda nekunamata. Naye Jona akakunda nekunamata
Naye Jona akakunda nekunamata
Seiko usinganamate?
Ndinamatire ndokunamatirawo.
Ndinamatire ndokunamatirawo
Ndinamatire ndokunamatirawo
Seiko usinganamate?
Dzimwe nguva mutoro wacho unorema
Dzimwe nguva mutoro wacho unorema
Dzimwe nguva mutoro wacho unorema
Seiko usinganamate?
Thank you very much for the good music I think it is befitting to sing this as it is emphasizing the need to pray when you are a married woman. Three years ago I was sitting right where you are now and I was your age too, or perhaps two years older, I don't know but it does not matter. I was getting advice on how I was going to cope when I am in my marriage home. I have heard the other women talking. It is the same story, the advice I got when I married, the same advice. I wish to let you know that what I was taught at home and how the marriage is like are different things altogether. How old are you Rujeko? Are you not 23 years? My dear what do you want in marriage, tender as you are, just to carry the name marriage? Why did you not wait until you were 30 years or 35. What is all this hurry for? You are intelligent, there is a lot you can accomplish in your life than a home and the next thing it's children. Your husband will cheat you for another woman out there leaving you frustrated at home with children. You have just completed your nursing course and why choose a dead-end institution like marriage at your tender age? There is so much to live for at your age. Why don't you go for further studies and advance yourself, you are very intelligent. Girlie, get out of here and run fast. Go and see how the world is like outside there. Run, run!
Now I want to talk to you all women in this room. You know deep down in your hearts, you are not genuine with your advice you are giving this young woman sitting before you. You are exercising collective thinking and a dangerous one. You think you have to talk like that because it has become habit, an acceptable tradition to say these things some of which is almost nonsense. You come here and you start drinking, and after drinking heavy whisky glasses, you tell yourselves you are going to give marriage counselling, giving advice to a girl of 23 years, hamunyare! The advice you are giving is not relevant to the life she will be leading with her husband. Most of you here you come from very humble homes, you really have no idea about how life has changed in the middle-class homes.
Please stop giving false advice to this girl. Stop purporting to be good women, you know you do not even practice in your homes what you are saying here. What double morals are you playing with our young girls? Who gives you the right to speak the way you are doing? With all due respect, I am utterly disgusted about the way you treat these young girls. Your words of advice are not only misplaced, but they are destructive to say the least. Does any one of you here in this room know about the International Women's Year that was declared by the United Nations in 1975, what does that mean to the women in every aspect of our lives? Its 1979, down the line, and you have no idea about women's emancipation.
You cannot even define emancipation! Now let's start with the prayer and the Bible reading we had. Can you sincerely say that that Bible reading that was read before us has any relevance with what we are talking about today, I mean the advice we are to give this young woman? When you say she should never ask her husband if he has other women outside there, do you know that you are putting her into a very dangerous situation? There are diseases out there and what if she got sexually-transmitted diseases from her husband? Is she supposed to still love and adore the man and not question him about his infidelity? Please I ask you one thing, never invite me to these parties again. These parties are a way of domesticating girls, school them to submission, and reduce them to sub-humans. Your advice is to express views congruent with masculinity. You sub group just to get social recognition by subjecting young girls into your small thinking patterns. Look at how she is sitting, all prepared to take in the ill advice you feed her so that in return she would be recognised by you. How evil, to speak nonsense to a young woman of her age just occupy the space of masculinity.
I know it is our culture but culture and traditions are not static, they evolve and change with time. How are we going to compete with the other developed and developing countries if we women oppress our young girls, bright young girls? Let's empower our girls and this old-fashioned way of thinking should change in our minds. Are you going to complain again when men oppress us, beat us, spit at us, cheat us, and bring sexually-transmitted diseases in our marriage beds? I know I have spoken too long and I know at the end of this party I would have made many enemies. I really do not mind anymore how many think different from me. It is my own opinion at the end of the day. She is not forced to take my advice either. But at least she knows what I think about marriage so early in her life. This is my contribution. Ayo ndiwo angu mashoko.
After talking that long I left the room and everybody in the room was silent. I went outside to have some more drinks before I drove to my home. I cannot drink alcohol in my own home so here was the only place I could do it. I was not drinking Castle anymore, it was whisky and Coke to kill me quick. What a farce, what a deceit! It is this deceit that is perpetuated by the very fabric of the society, the decayed moral fabric the women are displaying. I was outside when I was joined by two women I knew very well. They were very proud about the courage I showed to break the rot regarding kitchen parties. They agreed with me in every detail. But I asked them one question, why did you allow yourselves to still listen to such old fashioned thoughts, thoughtless discourses intended to pin down, shoot down anything progressive in women.
Because alcohol was taking in our heads, we were drinking already too much for people who are not used to it, the talking started to be confident and loud condemning the less-educated bush women in the room who came all the way from the tribal trust lands to give quality of advice of the rural consumption levels. One wonders even further if it's not the food aspect that draws so many women to these kitchen parties. There was so much of it, more that the many invited guests could finish it. But it is this growing middle-class African women in town who are faced with different and contradicting sets of values and challenges. We agreed that women are just packaged commodities, one singular entity and are given this one-size-fit-all concoction of advice to take it with them to their marriage homes.
Usually this advice is done by women with less education than the advised "candidate" all the time, their elevated opportunity comes only when there is a kitchen party or wedding. They get their recognition only then when they try to tell young educated girls to remain dormant and stupid. Kitchen parties are functions whose purpose is to relay, pass on the cultural messages that define and patrol the boundaries of women. They are females speaking the language of masculinity to get recognition. After talking to these few ladies who joined me outside I decided to leave the party altogether. I could not stand it anymore, it was reminding me of my own challenges I was still grinding in my mind, my frustrated marriage.
It fired me to be there, reminding me of the day I was fed with that carrot-and-stick cocktail which I obeyed only to suffer from STD and humiliation after that illness. What do I do with my marriage? But it was good in a way to be at that party. It was going to assist me to rewind back and retrace my situation where did it go wrong with me where everything was pointing to a golden marriage with Masimba's father, Rushaya. When I arrived home my husband was in the sitting room, watching television. I looked at him for the first time and sympathised with him so much, he did not know I had a night out that turned out to be a journey of discovery, one.
Two, I was drunk and had driven a car from Mabvuku to New Highfields where we lived, a sign of a frustrated woman. I greeted him and gave him an eye that told it all, "you do not touch me". He was scared, his mien told me he was guilty and scared about what I was thinking and what steps was I taking to leave him. My movement in the home were defined and shouted at him "just dare it." I sat down and held my son on my lap. I was convinced I loved my son above all else, absolute love. I would continue to live just for his sake and not his father. We had dinner in total silence, we went our different ways to the same bedroom we shared. Our son shared a bedroom with the maid, fine.
We were just the two of us in the bedroom, the inevitable started. It was the same caressing that I vehemently rejected at one stroke. The reason was, "you would infect me with syphilis again. I am a senior nursing sister in a big hospital, Gomo, and cannot afford such a disease on me, again. Try the woman outside that you always see. I would be happy with that arrangement." Hell broke loose: "You are my wife I have the right to have sex with you. You can't refuse me what traditionally belongs to me. I paid roora to be the husband in this home." The body is mine and nobody is going to abuse it. I am not getting another STD from you again, simple. Fighting started, I was beaten to a pulp. The tempers that had been collecting for a long time exploded. I collected the little I could get, I took my son with me and drove off to my sister.
My sister was hurt, her husband was hurt. I sat down with my sister and told him about my miserable marriage. She could not believe it. From someone looking at our marriage from a distance, it was an enviable relationship. Although I told my dear sister most of the misdemeanours regarding my failing marriage, I omitted to tell her about the night out with a White medical doctor and what discoveries did I make from it. She was not going to understand the intricacies of femininity. I told her I was not going to patch it but would break it and rather stay as a divorcee than to put up with deceit. The next day was even more dramatic. I went to work and got myself a leave for 30 days. I was barely able to look at anybody in the face as I was badly beaten.
My eyes were swollen, I was visibly stressed and did not want to meet the medical doctor. I went to my home again to collect some more clothes as I was going to my father's home to Mawanda and tell my parents about my failing marriage. My mother cried when she saw my swollen face, a sign that I was hurt by my husband. My father was even more sarcastic, he said, look my girl the whole purpose of sending you to school was to empower you to stand on your own two feet. Marriage, if it had worked was going to be icing of the cake. But it looks like your cake is good enough without icing on it. Now that you have a baby and he has hurt you so much like this, how is he going to claim his cattle back? He will be told that the roora he paid was nothing but protocol of the traditions of the Zezuru people. He can come and get the cattle if he wants them.
I would not be poor because of his cattle. If you leave him, I will tell him to his face to take his cattle and leave you alone. I was already rich before his cattle entered my kraal. I am fired up. If you can make it, please tell him to come and see me. I shall have a man to man talk with him, hard talk! My parents realised my resolution never to resuscitate the marriage. They sold cattle, about ten of them, to raise money for me to pay deposit on a house. I went back to Salisbury already empowered by my own parents. I went to stay with my sister for a short time until I was able to stand on my own two feet. I was a home-owner in a low-density Africa suburb of Salisbury. I went to collect my property at the old marriage home. He was there, present at home, and things had fallen apart.
He tried to persuade me to stay, he was going to make it good, relocate to Harare schools and be near the home. I really sympathised with him. I realised the danger of women who get cheated again by the crocodile tears of men when the breaking apart begins. It was visibly clear that our breaking-up was going to make him worse off and it was going to make me better off. I was sure he never calculated that I would ever leave him. He was sure I was like the majority of other African women who have been taught to stick it out it does not matter what. I was then free to do what I wanted to do, go back to college and advance myself.
I worked at Gomo for about three years. I needed to divorce so that I could leave the country that was called Zimbabwe-Rhodesia then. I left for the UK with my son, Masimba, to do a degree in nursing. In the UK, I married the White medical doctor had I worked with at Gomo who taught me one of the basic human instincts at Meikles Hotel that it works, even if I am a woman I am wholly entitled to know "it" and experience "it." He had relocated back to the UK. We have lived happily ever after.
Source - Nomazulu Thata
All articles and letters published on Bulawayo24 have been independently written by members of Bulawayo24's community. The views of users published on Bulawayo24 are therefore their own and do not necessarily represent the views of Bulawayo24. Bulawayo24 editors also reserve the right to edit or delete any and all comments received.