Opinion / Book Reviews
BOOK REVIEW: 'No more plastic balls and other stories'
18 Jun 2016 at 16:55hrs |
Views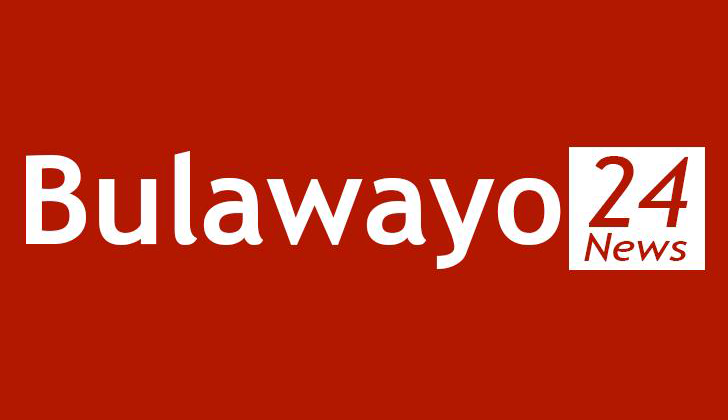 Living in this world especially soon after the turn of the millennium has been a double edged sword experience.
Born frees like me might have missed an opportunity to witness the fight for Uhuru by the gallant sons and daughters of the soil(Africa and Zimbabwe in particular).
Thus one cannot really have peculiar information pertaining the livelihood of the people of Africa or our fathers in Zimbabwe who have lived during the times of pre-historical societies up to the time of the age of technological dynamism.
The time were almost everyone would have thought inventors, manufacturers, entrepreneurs have reached their zenith power of intelligence only to be surprised by 'selfies' powered phone or even i-phones, smartphones or Androids.
As much as one can trace history you would appreciate that at least there are 'might men' who have made ominous and voluminous efforts to develop the world.
It is verisimilitude that to Africa as much as 'monetarists' and 'scientists' have awashed praises on these advancements, 'literalists' and 'culturists' have embarked on an enlightenment exercise though the study of literature to clearly show that even though some countries have developed from technological expertise which ultimately led to the birth of slave trade,imperialism,world wars,genocides and lately terrorism left an arguably scatching legacy on Africa in the faculties of economy,politics,religion and social being.
These Social vibrations are thus well articulated by the stories in the anthology "No More Plastic Balls and Other Stories" which were compiled from the pieces or work of art of different authors/writers by Robert Muponde a former teacher at Sanyati Baptist High School and Clement Chihota.
In this article I will try to give you a general insight of the main issues being brought in the story 'The Eyes of A Buck' written by one of the gurus of literature and authorship Memory Chirere.
I have high hopes that after going through this exercise I would have done much justice to the story before unleashing a more holistic and rigorous analysis and assessment of the anthology step by step and as a whole.
It is much good for everyone even those who do not study literature to take pride in reading this piece of art or even visit other analysis of the book which were written by Dr I Tirivangana at www.thepatriot.co.zw in order to get a general meaning plus a hidden deeper meaning of the art of works in the anthology.
Of course,some have said "What you see is what you get" but I do suggest that What you see and what you think is not what another thinks but however from what we think as humans we tend to have complements and also enlightenment from what others think which we had not seen ourselves after witnessing the same event and that is the ability to analyse.
The story "The Eyes of a Buck" has the following issues which it brings out: 1) cultural entrapment through Shupikai which mocks alienation of those gifted with the ATR extra sight or clairvoyance while trying to remind everyone through the use of a sombre tone how society has drifted away from the basic principles of the African Tradition especially considering that spirit mediums played a vital role in the Chimurenga/Umvukela.
2)Incest as we see brother (Mavhuto's late father) bedding sister (Mavhuto's mother) which has imparted negatively on children in society such as Mavhuto who in this case suffers from identity crisis.
Furthermore,birds of the same feathers flock together this is true of how Mavhuto rejects to be forced to have an affair with Zvorwadza only to trace through his memory for Shupikai
Thus two people who were rejected by their societies will find each other as they understand each other. Immorality is clearly portrayed through Tasara who beds Zvorwadza in an effort to force Mavhuto to engage the latter by probably voluntarily support that he is responsible for impregnating her. The theme of non-belonging is present in Mavhuto's life how he is always segregated by Tasara (his Sekuru/grandfather) and also how his mother chastise him for his incapabilities which is things expected of a man for instance enticing women but however one has to bear with Mavhuto in a society that has rejected him remembering he did not grow up with a father as such he had no one to copy from rather than himself (Mavhuto).
One also has to tackle on Zvorwadza's physical appearance and her character such as fighting off men and her 'shaky' voice which is ironic and comic considering that of Mavhuto 'voice like that of a woman'.LOOK FORWARD TO PART THREE
Hope you enjoyed the analysis which was constructed for A LEVEL LITERATURE and passionate novel readers
--------
Wilson Chipangura is a versatile character who is of no fixed aboard but currently is attached in Sanyati.
He can be contacted via: heavmany@gmail.com or wilsonchipangura@gmail.com
twitter: @wellschipangura
Instagram: @wilsonchipangura
Facebook page: Hon.Wilson Chipangura
Blog: www.heavmany.wordpress.com
Source - Wilson Chipangura
All articles and letters published on Bulawayo24 have been independently written by members of Bulawayo24's community. The views of users published on Bulawayo24 are therefore their own and do not necessarily represent the views of Bulawayo24. Bulawayo24 editors also reserve the right to edit or delete any and all comments received.