Opinion / Columnist
DAILY QUESTION REVIEW :'A' Level literature
25 Nov 2016 at 07:04hrs |
Views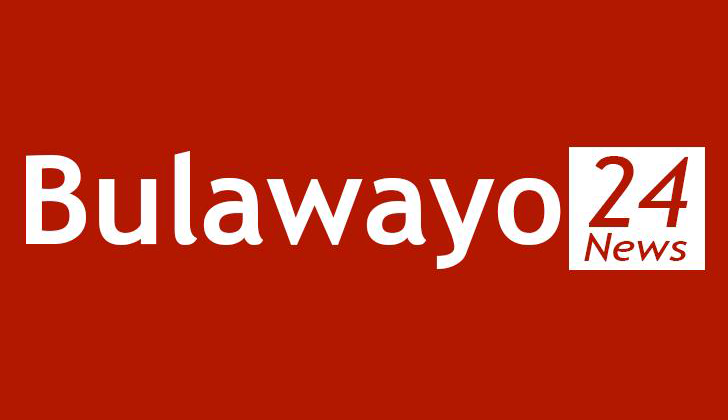 Q1] Discuss the present action of women and children in 'No More Plastic Balls and Other Short Stories referring to 3 similar stories in the text [--]
- OVERVIEW
The question is very trick on how best it can be tackled or 'ferreted' to come up with an excellent answer.
Therefore,since there is no wrong answer in the Arts or Humanities sector one will always be on the safe side to present their own arguments without any interogation but with only the 'microscope being your judge' and this shows that one has to complement their arguments with critical reasoning and discrimation of 'grain from chaff'.
-The writer of this blog tried to interpret the question as requiring to prove how women and children are portrayed within the societal context they are being 'scoped' in whether positive or negative.
-It is imperative for one to realise that both women and children are portrayed in the text as being more naive and being on the negative side to a large extent.
-Women and children seem to be the main driving sources/agent in the depriciation of African moral values and cultural standards.
-This infiltration has also been necessiated by the sudden 'dominance' of the Western and foreign cultures over the African cultural spectrum.
-There are many examples one can pick from to 'sandwich' their argument in the in-depth analysis of the question for instance:
1. Keresenzia
2.Beautiful Children
3. Eyes of A Buck
4. Plastic and Cardboards
5. A Day of Glory
6. Homecoming
7. A Breach of Trust
8. Lodgers
9. The Girl Next Door
10. Guntruth
11. When Passions Gather
12. et cetra et cetra(other examples can be included)
-WOMEN IN THE TEXT ARE:
-Promiscous
-Traitors
-Resilient
-Emancipated
-Disrespectful
-Victimised/Harrased by their shortcomings
-et cetra et cetra
-CHILDREN IN THE TEXT ARE:
-Victimised(by society)
-Abused/Sexually Molested[almost the same with the above point] (by their parents)
-Hopeless
-Stateless
-Opharned
-Disrespectful
-et cetra et cetra
-- IN DEPTH ANALYSIS
-In the interest of time this writer will explain a few points in order to open up the question to 'the floor' to come up with their own answers too.
-The writer will also use the prosopographic approach and pick the stories at random but it is a requisite that candidates narrow down their answers to three stories of their choice when they are asked to do so or even when the question is an open one and is not specific of the stories being required.
- To begin with, women in the text with reference to the story 'Keresenzia' are presented as deprived of basic necessities.
The woman in the story who is named Ambuya is shown to possess nothing of her own and solely rely[ing] on borrowing from 'relatives' such as Manyowa. This has rightfully earned her the name Matambudziko which suggest never ending challenges which continue to recur into her life for instance,her son died in a fatal road carnage with his wife hence ,Ambuya has been left with the sole responsibility to take care of a spoiled and nuisance girl in the calibre of Keresenzia who is another additional challenge to an already 'tall pile' of problems bedevilling Ambuya.
Thus in conclusion,women are presented as deprived within the African or rural set-up and also urban children in the mould of Keresenzia who are 'adopted' into this social structure are exposed as misfits a true validation of the repulsion between African culture and foreign cultures.
It is also true that the African set-up is being 'haunted' by unequal distribution of wealth as shown by Ambuya's borrowing of a jar of milk from Manyowa who is probably a male,thus chauvinism is portrayed(women do not own cattle-which is an essential source of wealth within the African fraternity).
-Furthermore,the story 'A Day of Glory' presents women in the modern-day society as emancipated/empowered.
While the story title seems to carry some positive attributes 'glory' it is ironic of the events which unfold in the story and also the story is a direct mockery of the emancipation or upliftment of women in the new world by asserting that their ascendancy to the top is 'marinaded' by suspicion and illegitimate procedures for instance,the woman who is being celebrated is exposed to have been playing three men on each other,this also includes her husband- who seems to have been 'spiritually entangled' by her wife such that he becomes 'useless' in terms of standing up and taking action when his wife is being espoused by other men for instance,the manager who sends a note to the woman scribed 'remember texas' thus showing that women are the culprit architects of moral decadence and victims of male sexual 'savagery' and abusive tactics by being aided for their success in return of sexual favours.
-The erratic scenes at the celebration of the promotion of the woman to an influential post exposes the craftiness of women against themselves trying to pull down one another after being filled by the 'spirit of envy' for instance,the women who were sceptic of the promotion of their counterpart especially the aunt of the woman's husband.
The child in the story is portrayed as alienated due to 'bastardization' as there is uncertainty on who is his real father thus his future is under threat as he will be segregated while he is exposed as an exhibition tool of moral decay on a society haunted and sceptic of the ascendancy of women to influential positions.
-Lastly(this format is not accepted in an essay),in the story When Passions Gather children are exposed as defenceless.
In the story the character Rex is portrayed as defenceless after being turned into an alternative sexual object by his mother(Ellen) who adopted him. The reason for this is that Ellen's husband Rich Leonards a world war veteran has been affected by war to the extent that he has lost his social obligations as a man and also his 'conjugal responsibility' and this has made Rex an adopted coloured boy to be 'unravelled' as the new sexual machine(a rookie).
The diabolic practice spills further to cause another chain of 'rape' this time by the victim-cum-vampire who 'pounce' on his half-sister an adolted Europesian.
Therefore,in summation women are shown as being pepetrators of moral decay and instead of being the shield of their children they seem to be the leading figures in 'victimising' children especially through sexual abuse though it can be justified as an escape route to 'quench their appetite' which has been exposed through their 'pathetic husbands' in the calibre of Rich Leonards.
-et cetra et cetra
--REVIEW
In a post morterm review,it is best to assert that you are your own lawyer and you have to convince the judge to compliment you and exonerate you from the fallacy of going rot in a prison cell. This is also true of the question,one has to explore the stories thoroughly and at the same time trying to convince the 'judge' to buy into your defence argument.
Wilson Chipangura nom de gurre Comrade Mazhambe is the interim leader of Pan-Zimbabwean Society(a lobbyist social group that advocates for extreme patriotism).
He can be contacted via email: wilsonchipangura@gmail.com or heavmany@gmail.com Follow the blog: www.heavmany.wordpress.com for discussions on the subject and questions starting very soon.
Source - Wilson Chipangura
All articles and letters published on Bulawayo24 have been independently written by members of Bulawayo24's community. The views of users published on Bulawayo24 are therefore their own and do not necessarily represent the views of Bulawayo24. Bulawayo24 editors also reserve the right to edit or delete any and all comments received.