Opinion / Columnist
Be the boss, avoid Christmas party tragedy
26 Nov 2016 at 17:43hrs |
Views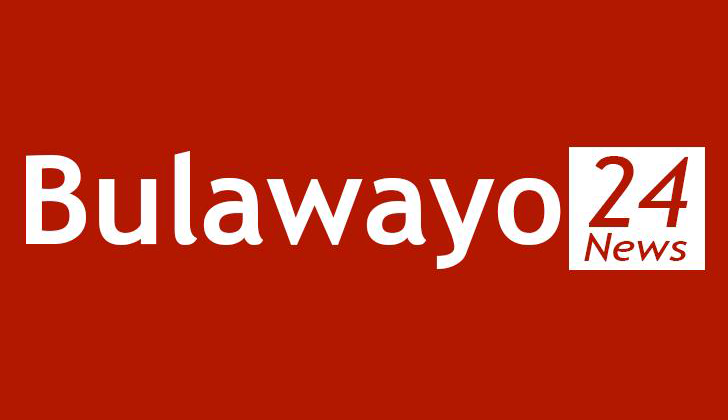 It is customary for organisations to host end of year functions (aka Christmas parties) at this time, celebrating the year that is about to end and herald the December holidays. At these parties, typically inordinate amounts of employer-sponsored alcohol is available, most of the times to the detriment of employees who may then drive while under the influence of alcohol after the event. Many employers provide their employees with alcohol at these events and do not assume an obligation to ensure employees' post-event safety.
This corporate behavior may probably only end when an employee falls victim to their own drink-driving, or worse, when an employee dies or causes the death of other innocent road users as a result of drink-driving after such a party. Employers would probably pay attention then, and yet there are a range of solutions they can apply to prevent such tragedy.

Here are four solutions for you to consider:

Encourage car-pooling with sober designated drivers
The old school way to avoid drink-driving is to have a sober designated driver. Most work places have at least a couple of teetotallers who do not indulge in alcohol and these make the best sober designated drivers – provided that they have valid drivers' licenses and road-worthy licensed vehicles available.
Before the end of year party commences, sober designated drivers would have to be appointed and their car pool would have to be identified Example: Angus and Siya are riding with Jennifer in her Toyota Fortuner Reg. No, and so on. Avoid overloading. This process must include adequate planning and mapping of routes to ensure efficiency in pick-ups and drop-offs.

Book Uber, Taxify, GoodFellas, Zebra Cabs or another Chauffeur Drive Services for your staff
You can arrange or book safe rides with transport apps like Uber, Taxify, Zebra Cabs, Goodfellas and other Chauffeur Drive Services. Operating throughout the night, these transport Apps and Services are the most convenient way to avoid drunk driving. Arrangements can be made with Uber for a business account and from one account, request a number of rides. The other option would be to give vouchers, which can be organised with Uber, and these can be redeemed within employee's personal Uber accounts.
With Uber's new scheduling feature, employees can schedule rides, consume alcohol and at the set time, head straight to the meeting point and be taken home. During scheduling, people add addresses so even if they are inebriated at the departure time, the Uber driver will know where to go. This is genius!
Other lift apps like Taxify and Zebra Cabs are equally convenient and work more or less the same way - ascertain your location, enter destination address and request a ride. No cash has to exchange hands although if one prefers to pay cash, that is also possible.

Provide breathalysers for your staff to use at your event
An effective way to ensure the safety of your employees is to make available breathalysers for their own personal use. Breathalysers help us figure out our average blood alcohol concentration at any given time when a breath alcohol reading is taken and informs of us of where we stand in terms of legal driving limits or work-place limits. After this, we then have to make sound decisions on whether to drive or not or work or not. So in essence, breathalysers empower us to make informed decisions before we decide to drive. The safest rule when it comes to drinking alcohol however is to never drive directly after drinking any amount of alcohol.
The greatest advantage of availing breathalysers for employees to use at parties in social settings is that they provide knowledge that will benefit employees beyond the event. Effective breathalyser use prerequisites people to understand drink-driving limits in terms of regulations and road safety. This creation of awareness is beneficial and can be shared with others too, meaning increased awareness during a party and after a party.
You can avail personal breathalysers for self-testing: either single-use disposable units or multiple-use electronic Law-Enforcement Grade devices. Employees can be trained prior to the event about drink driving regulations and breathalyser use to ensure that they have the capacity to use the devices effectively. Another option would be to hire an events service where a qualified and Competent Breathalyser Operator sets up and mans a heavy duty multiple-use Law-Enforcement breathalyser that everyone can be tested with. The Competent Breathalyser Operator would facilitate the breathalyser testing, making recommendations based on alcohol levels.

Abstain and have a Booze Free Party this year
This may be frowned upon by your staff who normally anticipate end of year parties to be alcohol fuelled, but abstinence is always the best way to stay safe and keep everyone safe. Perhaps throw a booze free party and donate the money that would have been spent on alcohol to South Africans Against Drunk Driving NPO or Pebbles Project NPO as a Christmas gift. There's a chance your employees may not agree or be happy with your decision but by encouraging safe sober partying, driving and work places you are instilling
Source - Angus MacArthur, Director at Alcohol Breathalysers (Pty) Ltd - South Africa
All articles and letters published on Bulawayo24 have been independently written by members of Bulawayo24's community. The views of users published on Bulawayo24 are therefore their own and do not necessarily represent the views of Bulawayo24. Bulawayo24 editors also reserve the right to edit or delete any and all comments received.