Opinion / Columnist
Dabengwa was explicitly correct to say Zimbabwe is led by self-serving Weevils
01 Dec 2016 at 05:32hrs |
Views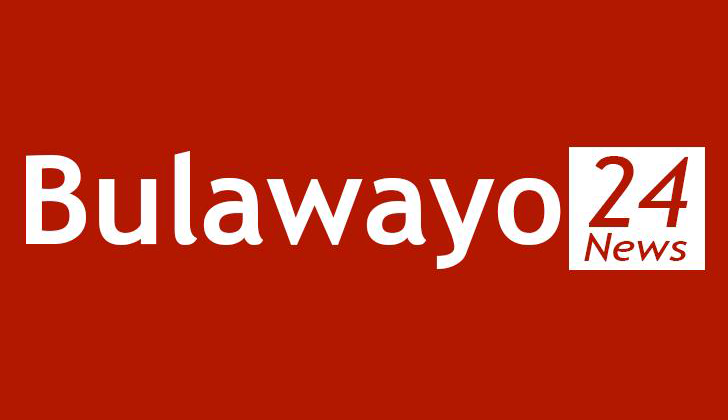 On the 23rd of November 2016, Dr Dabengwa held a Public Dialogue at the University of Witwatersrand where he summarily pointed out that Zimbabwe is led by a "clique" who exhibit self-serving interest rather than save the Nation. A student of Theory in Political Science by the name of Bevan Musoko subsequently wrote an article negating and merchandising Dr Dabengwa's Public Dialogue as "a lost plot".
It is interesting to know how old this incumbent student of theory is before educating him of the wider objectives of the Liberation Struggle. To ask Bevan's age is not an attempt to silence him but to remind him that when he was two years old, he held very different opinions to those he now holds in his median age. Bevan Musoko must, like many other Green Bombers, be foretold that what they hold as Mugabe's perfection now, will reveal itself as foolishness in years of their maturity. Wisdom goes by age and although a two year old will never accept that, an intelligent 36 year old man would agree.
Firstly, although Dr Dabengwa may be two decades younger than President Mugabe, Dr Dabengwa got into Politics in 1956 when President Mugabe was chasing money. By the time President Mugabe joined Zapu, late in 1961, Dr Dabengwa had helped create Zapu, a formidable party which conscientised all Zimbabweans to revolt and fight for their freedom.
This difference of five years between Dr Dumiso Dabengwa's entry into politics and that of President Mugabe, puts them into different spheres. Most Zimbabweans today see President Mugabe as a Political late-comer whose seminal interest was to enrich himself and have the country to worship him. President Mugabe exhibits the character of a leader who believes that in 1956, Zimbabweans wanted to swap a White Oppressor with Black one. This narrative is very correct and has been explicitly expressed by Dr Dabengwa when he spoke about a self-serving clique.
In 1956, when President Mugabe was looking for money, Dr Dabengwa congregated with Freedom Seeking Zimbabweans to find a solution to remove a segregative Colonial Government which was only good for a Whiteman. Zimbabweans have never at any point wanted to replace an oppressor with another. We wanted freedom from oppression. We wanted Itai Dzamara to be able to stand like Julius Malema and unleash his opinion in his free country without risking abduction.
In 1956, we wanted a Government which respected democracy and all its tenets including freedom to campaign for election. In 1980, Zapu failed to campaign in Mashonaland as President Mugabe's Zanu intimidated our campaign team. If Bevan Musoko is still too young to wisely see that President Mugabe does not want to be democratically defeated, then we must wait for the young theoritarian student to mature empirically on the Political Field where Dr Dabengwa is a veteran.
In 1956, we had World Class Rail infrastructure. Our roads were World competitive. Our Industries were a beacon of the World and everyone wanted a Visa to come to Zimbabwe. Our currency was treasure and World Millionaires preferred to bank their treasure in Rhodesian currency. To be allowed to get a Visa to work in Zimbabwe, British people needed to show their University Degrees and their religious belief. Rhodesia was not an empty and loud gallon as it has become under a self-serving moron who was hunting for money in 1956 while Dr Dabengwa was hunting for National Freedom.
In 1956, our country was so rich and the Law was so civilised in synchronisation with economic growth. The only problem we had as Blacks was being oppressed by those who ruled us. Their skin colour was not a problem at all, actually we loved White people except for their demonic racism. If White Colonialists did not treat us as animals in 1956, we would still be ruled by them without a littliest problem. Our problem was being marginalised and impoverished while they prospered at our sweat. Today's Mugabe ruled Zimbabwe has become hundred-fold worse than Colonial oppression.
When was taught to speak against Colonialism by Dabengwa's Zapu in 1961, he did so and was arrested and imprisoned. After a decade, Mugabe walked out of prison in good shape. He did not suffer from pellagra and Aids like today's prisoners. Mugabe was not indefinitely abducted or possibly killed like Itai Dzamara. Mugabe was not told to go to exile like Pastor Ivan Mawarire. Mugabe was not killed by Smith like Lookout Masuku. Mugabe does not show mugging scars like Nelson Chamisa. Mugabe was not intimidated like Paul Siwela. Mugabe built his political carrier in a freer environment under Colonialism unlike today's Political Activists. If someone is not shy to call himself a Political Scientist and exhibits rudimental ignorance to the effect that Mugabe runs Zimbabwe democratically and in the manner we envisioned in 1956, then, shame for contaminated education. Such is Mugabe's retrogressive education which produces feeble political pseudo-scientists which defiles the profession.
A twelve year old who was only four years old in hyperinflationary 2008, spent the whole day sick today on the 30th of November 2016, fearing the future of our money after the introduction of a fictional "Bond-age Currency" two days ago.
We fought for freedom and we get Bondage and someone comes out loud to defend our Bondage?
The only good news that every Zimbabwean is praying for is the death of Mugabe, his wife and Vice-President Mnangagwa. If by any chance lightning strikes these three together, our country may see prosperity again.
-----------
Venus Mlalazi <venusmlalazi@yahoo.co.uk>
Source - Venus Mlalazi
All articles and letters published on Bulawayo24 have been independently written by members of Bulawayo24's community. The views of users published on Bulawayo24 are therefore their own and do not necessarily represent the views of Bulawayo24. Bulawayo24 editors also reserve the right to edit or delete any and all comments received.