Opinion / Columnist
Donald Trump's victory in relation to African politics - Zimbabwe as a case study
05 Dec 2016 at 10:54hrs |
Views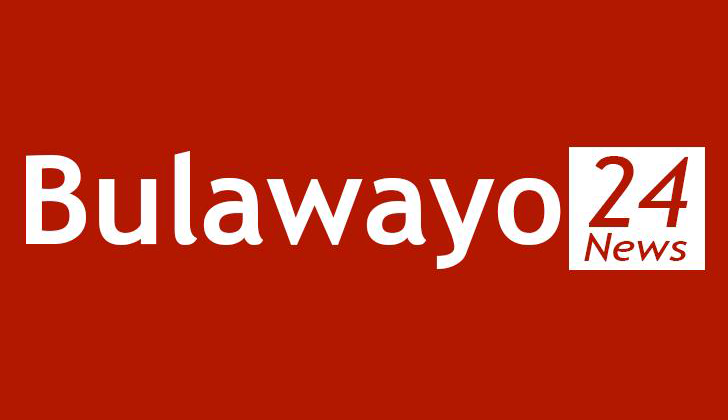 Elections evolve a lot of things and this is what makes one win an election. The problem with our African politics we always cry foul yet there is need for every political party to put facts, ideologies and good communication in order to register a win. In politics it is a game of numbers it is either you win or loose an election. Most of the people who are on the social media always participate in political debates and end there whilst the people who vote are on the ground. Zanu Pf has been in power for 36 years and it does not mean they can't win any election again, and being in power for 36 years will not disqualify them from winning an election or ruling and governing this country for another decade. This is not the time to have cry-babies but it requires people with political maturity and political integrity. We are tired of people who register complains of rigging without any basis. One has to master the tactic of the ballot, know what people want, and be able to read between the lines.
THIS IS NOT THE TIME FOR COALITION BUT MOBILIZATION
I get so worried when I hear people being obsessed with power to an extend that they don't know that election issue evolves a lot. This is not the time to be talking of coalitions but time to mobilize resources and recruiting membership drive programmes. Zanu Pf is a clever institution it makes sure that you get carried away with coalition matters whilst they are busy with party meetings. Country wide Zanu Pf is busy mobilizing resources for elections and putting structures together whilst these small political outfits are busy with coalition matters. The so called political talks were meant for pocketing allowances only. Honestly how can one talk of a coalition when he cannot even hold a single rally. Since the formation of PDP it has never held any single rally, Mavambo dawn project we don't even know whether it still exists and then they call for a coalition it's amazing.
FACEBOOK, TWITTER, SKYPE DOES NOT VOTE
In the American context many anticipated voters were relying much on social media and insults on trump not knowing that Trump was on the ground busy campaigning. Trump was with voters encouraging them and he was confident of the message he was giving to them voters, and at the same time Clinton was busy with the media giving her false hope. Many times voters rely much with Facebook and social media. Majority of Zimbabweans spend more than 8 hours a day on social media whilst their opponents are on the ground busy campaigning. When election times comes they begin to cry foul. The role of media is to sensitise people and to inform people on events taking place. On the case of Zimbabwe, in the run up to 2013 election there was baba jukwa and this dubious character had more than 500 000 followers and people left their campaign trail and relaxed thinking baba jukwa had done them a good job not knowing that baba jukwa was a faceless character who had a mission to mislead people. Politics is a game of tactics and counterfeit measures, you need to be well informed and be ahead of your opponent. As we speak Tsvangirai is a good guy he only need good advisors, as we speak right now he is being misled with few characters in the party who have a sinister agenda.
EFFORT IS REQUIRED IF YOU WANT TO WIN AN ELECTION
Donald Trump had to put a lot of effort, despite the attacks on sexual scandals but he was determined for a win. He never stopped campaigning he was very aggressive. As a party or constituency you have to put a lot of effort when you are determined to win. This issue of rushing to press conference and holding media briefings should come to an end when you are determined to win. In the case of Zambia as a country during their run up to 11 August elections, the main opposition leader Hakainde Hichilema was busy with media briefings, press statements whilst Lungu was in the jungle campaigning. What Africans don't want is reality, when you tell them the truth the begin to make some accusations that you have been bought. Hakainde Hichilema was concentrating with urban places only whilst Lungu was focusing on both entities. Hichilema was fooled by huge crowds which turned to rallies but when voting day came those people went and voted for Edgar Lungu.
DONALD TRUMP HAD ENOUGH RESOURCES
Donald Trump was well organized institution which made sure that the election had enough resources. You cannot run an election without enough resources, you need enough funding to run the campaign. Lessons should be drawn from Trump s victory in relation to funding and other logistical issues. His team was well polished team which knew exactly it wanted. The other problem with election matters is where a party rushes into an election with an assumption that we are well known and we have a wide support base yet that will be wrong assumption. Coming back closer home if you look at the Zimbabwean context you would find that Zanu Pf goes into an election well organized in terms of resources and funding, and if you look at their election material it's of quality, whilst one may question the source of funding but the fact remains the same funds will be available for funding. Looking at MDC-T during the previous elections they were going into election campaigns without enough resources especially the 2013 election there was no enough resources. This should be a lesson to them as well.
POLITICAL BRAND
One cannot wake and say you want to run for presidency. You need a strong brand to convince the masses that you have the people. Donal Trump has the masses behind him, he campaign was well calculated way long back. You have to build trust with the people. You have to be in touch with the people at grassroots level. Coming back closer home we have political stalwarts like Tendai Biti who claim to have the people. He has never held a single rally in his own life time as the president of PDP. You can't match Biti s brand with that of Morgan Tsvangirai. It's quite clear that Tendai Biti has a sinister agenda towards the coalition talks. The truth of the matter is that Tendai Biti has lost political relevance and his political career is sinking and there desperate attempts to hoodwink the electorate into believing that he has the people. If you look at his party, they don't vote but they adopt which is typical of dictatorship. There is a danger to appoint Biti as the leader of the coalition given the spirit he has of dictatorship. If you look at Zanu Pf brand itself its strong and intact because Robert Mugabe is behind it. I've no doubt in Zimbabwe that there are only two political brands remaining Morgan Tsvangirai and Robert Mugabe the rest have been put into the political oblivion. No one can dispute the issue of political brands, they work to the advantage of winning an election. Selection of candidates at parliamentary, council have also a bearing on the future of the party. Candidates should never be imposed but rather should come from the people. This tendency of imposing people will have a negative impact towards the elections.
ELECTORAL INSTITUTIONS MUST BE REFORMED
Whilst coalition matters are gathering momentum it is also good for people not to easily get carried away by these petty issues. Opposition parties have a mountain to climb given the context that they have a task of reforms which must deliver a credible election, at the same time they need to mobilize voters and also at the same time they need to sort out the issue of the coalition. What I have noted is one step forward and one step backward and time is moving. If you look at America you will find that their electoral systems are transparent, the current sitting Head of State Barrack Obama was favouring Clinton but surprisingly she was defeated, if the electoral systems were not transparent he could have easily connived with the system to make sure Clinton wins. Zimbabwe should learn a lesson from the USA electoral institutions so that they can usher in a democratic and legitimate Government.
Tinashe Eric Muzamhindo writes in his personal opinion as the Director of Mentorship Institute of National Development and Sustainability. MINDS is a civic society organization responsible for policy research, gender and development studies, public finance, sustainable development through Agriculture and rural development. He is also a consultant in Development and Capacity Development and Institutional Building. He can be contacted at greatorminds@gmail.com
Source - Tinashe Eric Muzamhindo (Masters of Arts in Development Studies University of Lusaka Zambia)
All articles and letters published on Bulawayo24 have been independently written by members of Bulawayo24's community. The views of users published on Bulawayo24 are therefore their own and do not necessarily represent the views of Bulawayo24. Bulawayo24 editors also reserve the right to edit or delete any and all comments received.