Opinion / Columnist
Zim Economy Is in the Emergency Room, We Need Long Term Measures
07 Dec 2016 at 21:14hrs |
Views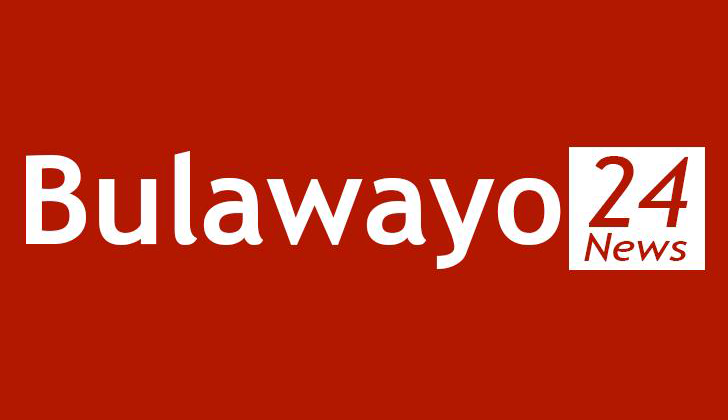 Zimbabwe is on the verge of collapsing economically as we speak our economy is in the intensive care unit. We need to put our heads together as a nation and bring solutions to the fragile economy. There are a number of factors which needs to be implemented to avoid a civil unrest. In fact Zimbabweans are fast losing patience with the current situation in the country. Ordinary people are sleeping in queues whilst the political elite and the few remaining connected will never queue on the banks. On a sad note the new currency is already disappearing on the market. What Mangudya and Chinamasa should do is to call for a stakeholder's conference on the economy of Zimbabwe and try to re-establish a new relationship with investors. Zanu Pf can never pretend as if all is well when the situation is like this. In fact as a development analyst what I have noted is the economy is giving Zanu Pf sleepless nights because there is no solution.
ZIMBABWE S PROBLEMS ARE NOT ECONOMICAL BUT POLITICAL
We have everything in this country, we are the second largest platinum producer in the world, we have gold, we have diamonds, nickel, chrome, and we are the second highest literate country in Africa. My question will then be what is our problem? We have a good crop of good and educated people in Zimbabwe. We have the likes of Lovemore Madhuku, Luxon Zembe etc. but still problems are always mounting. The only issue here is Zimbabwe's problems are politically centred. We have political problem which needs a political solution. The way we display our politics as a nation needs a lot to be desired. The recent utterances by Government ministers over succession matters clearly shows that our politics is not stable. Investors will never come to a country which is not politically stable. Investors want their investments safeguard, they need assurance that their future investments are safe. We should never beat around the bush, Mugabe must disclose his retirement and succession plan so that the country can move forward.
BOND NOTES ARE SHORT TERM MEASURES
Whilst we welcome the move by Dr Mangudya to introduce bond notes this is not a long term measure but a short one. We need solutions to this economy. Mangudya clearly stated that these bond notes are meant to incentivise export markets by at least 5% or more depending with the amount of goods one exports. My question will then be Zimbabwe has unemployment rate at 90%, majority are not involved in exports and imports how then does this idea help ordinary people. If I'm not mistaken the only people who are involved in exporting are the few remaining politically connected and majority of them are Zanu Pf, and this could be seen as a measure to raise money for election campaigns and at the same time to support their business interests. Majority still remains suffering whilst the minority continue enjoying the privileges of the state.
LONG TERM MEASURES
Zimbabwe needs a bail out from the donor community. The problem we have is that Zanu Pf used to borrow from international partners and never returned the money. Secondly what they borrowed never find its way in the national coffers, majority of these funds were diverted for personal use, for example the farm mechanisation programme, only benefitted the political elite in the country. We need to put good policies and begin to rebrand the nation. We need good ideas which have nothing to do with politics. Our problem is our politics is so toxic, full of insults, tribalism, factional fights etc. we need to find each and embrace nationalistic ideas which are accommodative and inclusive.
RE-ENGANGEMENT PLAN WITH MULTI - INTERNATIONAL PARTNERS
Zimbabwe must come up with a plan to rescue the country from further embarrassment and collapsing of key state institutions. We need a plan on the table. Zimbabwe cannot go anywhere without the donor community. Despite political tensions between Zimbabwe and other EU countries, the truth of the matter is we need them. Mugabe and his Government should bow down and present a plan which can rescue the economy. We need at least 10.5 billion to kick start the economy. What this regime should do is to first work out a plan on how they can clear their arrears and then work out on their policies so that they attract investors and bring confidence.
FOREIGN DIRECT INVESTMENT (FDI)
We need foreign direct investment in Zimbabwe. The major problem is our approach on economic matters. Kasukuwere and Zhuwao have been attacking foreign companies and subverting the will of the people by removing constitutionally elected mayors and by doing this you are already destroying the brand of the country. When playing politics you need to be careful on how you deal with Governance matters because we risk losing billions of dollars by portraying a bad image to the prospective investors. Zanu Pf and its ministers have been busy grabbing farms and companies and by doing so investors will withhold their money and employ the wait and see approach till there is political stability.
NATIONAL DIALOGUE
We need a national dialogue urgently. I don't see anything wrong with people from the same country, same cultural values, same ethnic, same race, same colour meeting discussing politics it's very normal. There should be no big brother mentality when approaching national matters. We should put the interests of the nation at heart and remove self from within us. The idea of having talks outside the country is line their pockets with allowances whilst the majority are languishing in poverty. We hear that Biti, Makoni, Dabengwa and Mangoma went to South Africa for talks, whom were they representing in South Africa? These fast drowning political figures should seek consultation first from people who gave them the mandate to run their small parties to first put the interests of the nation at heart. Zanu Pf, MDC T, PEOPLE FIRST and all other small parties must engage into dialogue to save this country from collapsing. Political leaders must never play with people s minds, they should know that people are closely monitoring them. There could be some small political parties being sponsored to bring confusion within confusions.
Source - Tinashe Eric Muzamhindo (Masters of Arts in Development Studies University of Lusaka Zambia)
All articles and letters published on Bulawayo24 have been independently written by members of Bulawayo24's community. The views of users published on Bulawayo24 are therefore their own and do not necessarily represent the views of Bulawayo24. Bulawayo24 editors also reserve the right to edit or delete any and all comments received.