Opinion / Columnist
Johannes Ngodzo: The 'Signature' that was never signed!
11 Dec 2016 at 13:30hrs |
Views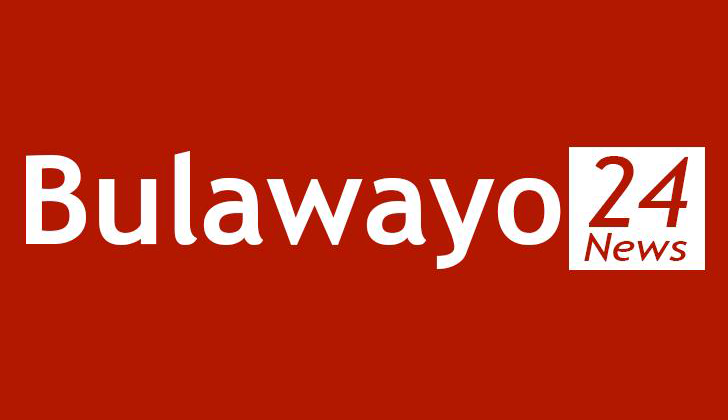 At his peak, Johannes "Tshisa" Ngodzo was virtually unplayable and clearly destined to be one of the best local football players of his generation, but he never managed to reach that pinnacle, through no fault of his own.
What was supposed to be the dawn of a new era for Ngodzo rapidly descended into a nightmare as he suffered a debilitating injury during the Warriors' historic Africa Cup of Nations (Afcon) 2004 qualifying campaign.
Ngodzo had hoped to use the Afcon finals as a launch pad to strike a contract outside the country but fate had it otherwise.
The former Bosso midfielder suffered a horrific injury while playing for the Warriors against Eritrea in June 2003 at the National Sports Stadium in an Afcon qualifier.
Ngodzo failed to recover in time as the Warriors qualified for the first time for the finals that were held in Tunisia and had to briefly hang his boots while aged only 26 — a crucial moment when players of his age where on their peak.
Ngodzo is a victim of harsh realities of footballers and he surely ranks among those who never got lucky enough to enjoy a fulfilled and lucrative career, with endless prestige.
Throughout that historic Afcon qualification campaign, Ngodzo was a vital cog of Sunday Chidzambwa's midfield alongside the likes of Lazarus Muhoni, Esrom Nyandoro and Tinashe Nengomasha.
During that moment it was never difficult to predict how far Ngodzo could have gone in his career but, fate had other ideas for him.
"I was devastated when I was injured, especially after being told that it was a bad injury. I love football — I would have played until I was 40 or so if I was good enough," Ngodzo reveals to the Daily News on Sunday.
"My dream was always to play outside the country, especially in Europe. But that's how life is. It doesn't always work out the way we plan. I was enjoying my football with the national team until I suffered that injury."
It's heart-warming; at least, to Ngodzo knowing he gave the fans he played in front of plenty of memories with his trademark "signature" dribble.
Ngodzo was not an ordinary talent and his rise was meteoric and sensational.
It started for him in the modest surroundings of Highlanders' Under-14 side, where he built up a reputation as one of the finest young talents at the club under the guidance of the legendary Ali Baba Dube.
Although there was already a wealth of talent available to Rahman Gumbo, who was coaching Bosso's senior team then, Ngodzo's talent would eventually see him make progress.
His tremendous attacking prospect helped him journey through the various Bosso youth ranks before finally breaking into the senior side while still at Mzilikazi High School.
During that era, Highlanders possessed some tremendous midfield talent with Ngodzo having to compete with such players like Blessing Gumiso, Thulani "Biya" Ncube, Siza Khoza, Charles Chilufya and Richard Choruma.
"It was an amazing feeling and I was very happy to be integrated into the senior team," Ngodzo recalls.
"I had no problem settling because my brother (Zephaniah) was also playing for the team and he encouraged me a lot. I grew up watching them play and playing alongside them only motivated me to be like them.
"Playing for Highlanders was all I wanted when I was young and there was no way I would have wasted that opportunity. Bosso was the team I grew up supporting and I knew what it meant wearing that black and white jersey.
"Also, the senior players were very supportive, they encouraged me a lot as well as my coaches so I wanted to repay the faith they showed in me."
At the time, Gumbo hailed Ngodzo as one of the best emerging talents in the country backing him for success and his words were somewhat prophetic, with the attacking midfielder wasting no time in launching his Premier League career with impressive displays.
Ngodzo eventually became an integral part of the Highlanders team which saw the Bulawayo giants winning the league championship in 2000, 2001, 2002 and 2006.
Ngodzo's exploits for the Bulawayo giants would eventually attract national team coach Chidzambwa.
Having already represented the country as a 17-year-old in the Cosafa Cup, Ngodzo was reunited with some of his teammates like Nengomasha, Tapuwa Kapini in the history-making senior Warriors side.
"Pulling on the national team jersey was the pinnacle — I was lucky enough to play at every level, through to the senior side, and there is no bigger moment in your life," Ngodzo recalls.
"Every player wants to play for the best team in the country and I played for Highlanders. Also every player wants to play for the national team and for me those were my best days wearing the national team jersey.
"I can't forget that Afcon qualifier campaign where I had played all the matches except one because of that injury. It was one of the most difficult moments in my career but I thank God I overcame it.
"Even up to now with the form that was in even I had travelled to Afcon probably I would have been scouted and signed by foreign club. I, however, feel blessed for the opportunity God afforded me."
Ngodzo is grateful for the support he got from his family and friends when he was battling against that injury which ensured he was not the same even when he recovered.
"My wife and my brothers stood by me during that time of need," he added.
"There were there for me, encouraging me that everything was going to be fine. Even friends and the whole country, people encouraged me to stay strong. Unfortunately, I couldn't fully recover and when I came back it was difficult and life was never the same.
"I came back after a long spell but it was difficult. I featured for Highlanders but I could tell it was now difficult. I even joined Bantu Rovers at some point before eventually calling it quits aged 33."
In his own words, Ndodzo views his playing time as a career filled with a mix of "massive highs and massive disappointments".
"All along I have had massive highs and massive disappointments — maybe at times I didn't always make the right choices, but I have no regrets at all about any of it. It's part of being a professional athlete, that you get those highs and lows," Ngodzo says.
"I have always been passionate about the game and that passion has never dipped — I love training, I love playing. But I am also very grateful to the game for giving me a job doing something I love and some unreal experiences. It's done and I can move forward into the next chapter."
The next chapter in Ngodzo's career will now be of his exploits in the dugout trying to help young footballers make the great step into European football.
So far it is looking promising after he guided Bantu Rovers to the Southern Region Division One championship at the end of this season.
Depending on the outcome of the impasse between the Zimbabwe Football Association and the Premiers Soccer League regarding relegation and promotion, Tshintsha Guluva might be playing top flight football next year.
"I was coaching the Bantu juniors until I was promoted to the senior side and it's something I really enjoy. I do it for the love of it, just like I played football for the love it," Ngodzo says of his new career path.
Source - dailynews
All articles and letters published on Bulawayo24 have been independently written by members of Bulawayo24's community. The views of users published on Bulawayo24 are therefore their own and do not necessarily represent the views of Bulawayo24. Bulawayo24 editors also reserve the right to edit or delete any and all comments received.