Opinion / Columnist
A successor has to be strategic, intelligent and wise
15 Dec 2016 at 10:46hrs |
Views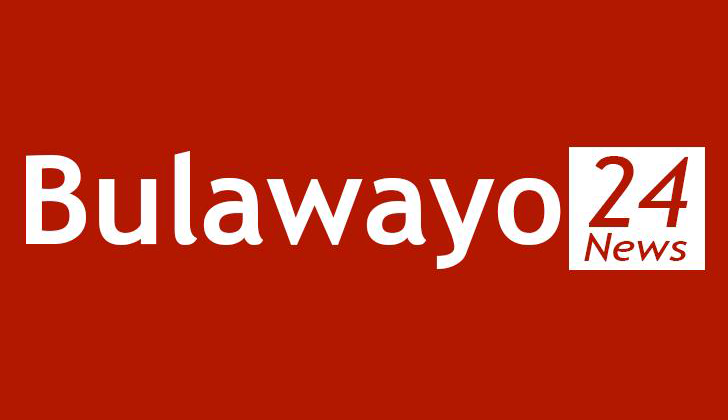 First of all there is nothing wrong in the succession matrix to have someone in politics with interest to succeed a leader. It's a democratic process to have successions in every institution. I find it very difficult to have a leader like Jonathan Moyo attacking a seating Vice President Emmerson Mnangagwa and labelling him a successionist. There is nothing wrong with someone in Zanu Pf coming out in the open to declare his intentions to become a successor following democratic principles. In fact factions are normal in every institution and very health in every democratic process. Succession issues builds trust, and brings out true colours of people and selective process of leaders can be done through factionalism. Factionalism is very healthy in every institution because every institution can use that platform to select good candidates.
CHIEF JUSTICE'S POST IS VERY STRATEGIC
There was a lot of drama over the issue of who will succeed the chief justice. Yes every faction in Zanu Pf and MDC have an interest in such issues because some of these posts will determine who will succeed Mugabe. Most of these Zanu Pf stalwarts are already having plans of the post-Mugabe era. Everyone is looking beyond Mugabe. The chief justice is the one who can determine the outcome of court processes in the event that Zanu Pf wars have spilled in courts. In the case of Mnangagwa as a potential successor of Mugabe he has to be very strategic, wise and intelligent when making all his plans and moves. What Mnangagwa should have done was to push for his favourite by using his influence as a minister of justice. If I was Mnangagwa I would have found it easy to succeed Mugabe because the justice ministry plays a pivotal role in succession matters. It is most likely that Zanu Pf wars are likely to spill in courts and if he makes his calculations very well almost all key personnel who have a say in justice issues will be on his side.
OUR CONSTITUTION HAS SOME FLAWED SECTIONS
The constitution is very clear that there has to be some public interviews but the person who will conduct the interviews is the current chief justice who is on his way out. I don't know why Mwonzora slept on duty and some members of COPAC. This selection process was supposed to be done by act of parliament, the parliament itself was supposed to call for public interviews and also select an independent judge or advocate who will preside over these interviews, someone who is not biased but who is well balanced and at the same a person who has a clean record interms of the justice delivery system. In this case the person will be in favour of Zanu Pf and there is nothing the opposition, civic society can do because the clause clear states that it will be done the outgoing chief justice.
ZAMBIA AS AN EXAMPLE
When Michael Sata passed on, there was battle in the PF on who will succeed Sata. Drama started when Guy Scot the former Vice President threatened Edgar Lungu to hand over the instruments of power which the late Sata had left under his custodianship. Sata never mentioned his successor in public but used the acting presidency as a way to appoint a successor. Before Sata died he left the instruments of power under Lungu hoping to come back from London where he had gone for treatment but unfortunately he passed on. The battle started when Scot wanted to prevent Lungu from taking over from Sata. Edgar Lungu was very strategic he had the support base on his fingertips, very quiet, he never talked much but he was busy on the ground doing his homework. Lungu was the justice and defence minister at the same time he was Sata s personal lawyer. Those positions especially the justice ministry helped him to retain power. When PF went for a convention to select a new candidate for a by – election Lungu won the presidency and immediately came back from the convention and made announcements to the public that he had fired Guy Scot the former Vice President. What Inongwe Wina did (Vice President) was to rush to court with the blessings of Lungu and the courts declared Lungu as the legitimate leader of PF. The system was in favour of Lungu. You can have all the necessary qualities of leadership but if you don't have a good relationship with the system you are out and at the same you need to be wise when making moves.
MUDZURI AND CHAMISA FIASCO
I've seen a lot of people labelling Chamisa as cobra with so many insults but believe me Chamisa will lead MDC oneday not only MDC but Zimbabwe as a whole. The young man is very intelligent, strategic and wise. If you have a comparison on Biti, Chamisa and Welshman Ncube you can see that Chamisa is a unique character in his own making. Chamisa doesn't talk too much, he is very calculative when he is defeated he doesn't fight back, he is not aggressive, he retreats and at a later stage he resurfaces with a bang. He is well educated with grassroots support. His image is still good and intact and he has proved that his intellectual capacity is wide, when he is tackling debates in parliament he has high level of maturity. Mudzuri is a good leader, with passion for the people but his main problem is that he is too weak to lead. He is not visible on the ground, he lacks grassroots appeal. When the MDC congress was held in Bulawayo in 2012 Mudzuri lost to Chamisa probably because of lack of charisma. It's high likely that Mudzuri will succeed Morgan Tsvangirai in 2020 but the major challenge will be grassroots appeal unless Tsvangirai appoints him as the successor. If they go for a congress Mudzuri will lose to Chamisa.
MNANGAGWA DEBACLE
Mnangagwa is a good leader though he has some short comings on him. ED lacks grassroots appeal especially in Matabeleland, Midlands etc. Mnangagwa is a good business man who can make a turnaround though his image is not good he lacks grass roots appeal. One advantage with him is that he is very strong within Zanu Pf but outside he is not popular. In the events that Mugabe is incapacitated its high likely that Mnangagwa will take over from Mugabe given the support base within the party and also strong institutions such as army, police and intelligence are on his side. G40's king makers rely on Mugabe and his wife because they know that as long as Mugabe is there they will enjoy the monopoly. He is very strategic, a schemer and wise he does not talk anyhow, and he is like Chamisa but his major challenge is when his supporters are in trouble he does not protect them he leave them exposed and vulnerable to factional fights. He takes his time to plan.
Tinashe Eric Muzamhindo writes in his personal opinion as the Director of Mentorship Institute of National Development and Sustainability. MINDS is a civic society organization responsible for policy research, gender and development studies, public finance, sustainable development through Agriculture and rural development. He is also a consultant in Development and Capacity Development and Institutional Building. He can be contacted at greatorminds@gmail.com
Source - Tinashe Eric Muzamhindo
All articles and letters published on Bulawayo24 have been independently written by members of Bulawayo24's community. The views of users published on Bulawayo24 are therefore their own and do not necessarily represent the views of Bulawayo24. Bulawayo24 editors also reserve the right to edit or delete any and all comments received.