Opinion / Columnist
Political Interference in State Institutions Has Resulted in Crisis of Legitimacy
19 Dec 2016 at 14:22hrs |
Views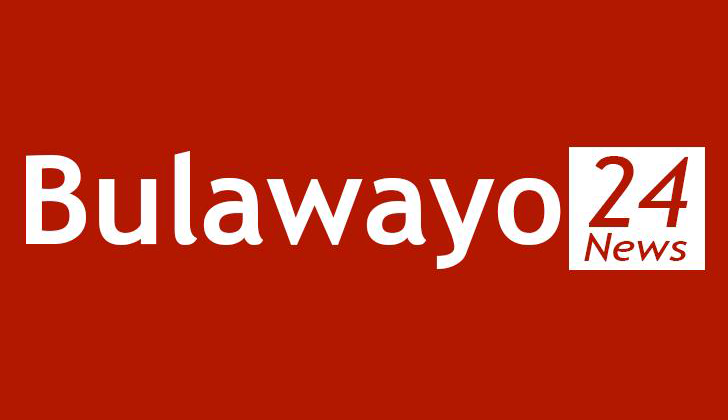 There have been so much outcry over many establishments in each and every institution but the truth of the matter is it's not about the one who governs, ministers, MP, local government or anyone else but the system itself. In every democratic society people should not be rulers but leading from the front. People are crying for change, but the truth of the matter is if we bring in someone new with the current system in place we are likely to face a worse situation. The problem is not people in charge but the system itself. People need to work on the system so that Zimbabwe is given its democratic space. We have a big problem because in every corner the system is intact, you go to the economy it's the same, you go to state institutions it's the same, you go to state companies, parastatals and all other government related matters it's the same thing. The system needs an overhaul.
Zimbabwe Election Commission (Zec)
This is an institution that is supposed to be impartial and it's supposed to be independent. Zimbabwe has dealt itself a big blow on the international arena by conducting elections which bring disputable results. Since 1999 ZEC has not done a good job in fact the whole system needs to be disbanded before 2018 elections. Rita Makarau and the whole ZEC team must be allowed into retirement. Claims by Makarau that they are people who have contracts with ZEC is not an issue. You cannot give an excuse by providing fake election results by claiming that those people have contracts with ZEC. Zimbabweans demands free and fair elections and that's all. This is a condition ZEC must be disbanded with immediate effect citing irregularities in previous elections. We cannot have the same people who ran disputable polls in the previous years to preside over an important institution like ZEC. Government is not owned by Zanu Pf but by the people of Zimbabwe, therefore in the interest of the nation it's wise for Makarau and team to resign with immediate effect and pave way for a new system which should be interviewed in public.
State Companies Should Be Privatized
We have several state companies which need to be privatized since they are making loses regularly. The state is funding these state companies without any profit or benefit to the economy. Most of these state companies have collapsed due to political interference. We heard several companies which used to provide good service to the nation but because of political pressures we are this situation. For example we have National Railways of Zimbabwe has literally collapsed. State institutions are occupied by party cadres and girlfriends and this has a negative impact on our economy. We have GMB saga which the late Kangai was involved up to now it has never recovered. We have POTRAZ Supa Mandiwanzira is busy staffing it with his friends and close associates and this will result in these institutions providing shallow services and poor results. Most of these managers have never been to school yet we have good and young vibrant people in the market who can deliver good and excellent results for the nation.
Anti Corruption Commission (Acc)
According to the new charter that was signed by Mugabe in 2013 it clearly states that there must be commissions in place which monitor and provides regular services to the nation such as ZAAC, ZEC, MEDIA COMMISSION, JUDICIAL SERVICE COMMISSION, but honestly because of political interference it has been very difficult for these commissions to carry out their mandate. The anti-corruption commission has never carried out its duty independently, not even a single day because of political interference. Most of these commissioners who sit in this body they have criminal records and we wonder what our opposition was doing during the setting up of these commissions. When Jonathan Moyo's saga took a new twist its them the commissioners who were facing arrests. We need an independent commission which must deliver the best results for Zimbabweans. This body is funded by tax payer's money and citizenry have a right to question the legitimacy of the commission and it's our obligation to hold them accountable. This commission must be disbanded and parliament must play an over sight role by setting up a new commission.
Judiciary Service Commission Versus Chief Justice Saga

Proposed amendments by Emmerson Mnangagwa on the issue of the chief justice's role is a threat to our democratic freedom which Zimbabweans are enjoying. The constitution is very clear it will be amended either by a referendum or after 15 years, as it they is no need for amendments. If Mnangagwa has a candidate of his own choice he is backing he must seek the mandate from the people. Such clauses should be amended through a referendum, its quiet clear in the new charter that the very clause cannot be amended by parliament but rather by a referendum. Treasury has to mobilize resources for a referendum and people have a say on that one. One individual cannot just wake up and say the constitution needs to be amended it has to be done through a referendum. These interviews should be done in public without any political interference. In fact the issue of the chief justice is quiet a toxic issue because it evolves politics given the context in the post Mugabe era, the chief justice plays a big role supposedly the issues spills in courts, the chief justice plays a big role to shield someone of his own choice.
Tinashe Eric Muzamhindo writes in his personal opinion as the Director of Mentorship Institute of National Development and Sustainability. MINDS is a civic society organization responsible for policy research, gender and development studies, public finance, sustainable development through Agriculture and rural development. He is also a consultant in Development and Capacity Development and Institutional Building. He can be contacted at greatorminds@gmail.com
Source - Tinashe Eric Muzamhindo
All articles and letters published on Bulawayo24 have been independently written by members of Bulawayo24's community. The views of users published on Bulawayo24 are therefore their own and do not necessarily represent the views of Bulawayo24. Bulawayo24 editors also reserve the right to edit or delete any and all comments received.