Opinion / Columnist
Zimbabwe a Country with many names
24 Dec 2016 at 05:16hrs |
Views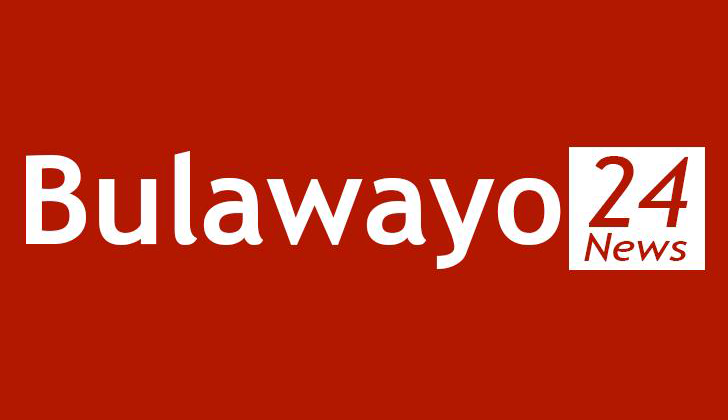 I write to quiz all Zimbabweans about what constitutes a country name. Our country appears to be lost in the course of making history as all empires in it, seem to have disappeared. The Mapungugwe empire, that is known for its vast Kalanga and Venda also disappeared. The Monomotapa empire also disappeared without anyone claiming the heritance. The Lozwi or Rozwi empire, and the Mambo empires are all without heritance. Ndebele empire leading to the colonial period of the just gone British empire grandeur also vanished. This is interesting because most empires seem to have tried to maintain presence in this land or call it a plateau, which is between two rivers running to the Indian ocean.
How important was it that empires changed hands in this mesa in every hundred years or so who prevented it from rise and progress as one significant historical culture. Does this land of no significance mean a thing to anyone who would have wanted to keep their empires going? What water sources could have kept an empire strong if ever there was. Understanding it from the Mapungugwe Empire perspective, being near Limpopo river made sense, for supplying water resources, but what of the other Empires that followed. What was the reasons for creating them, if there was no water resources.
There were no dams before the white British Empire with its adventurists like Cecil John Rhodes. Monomotapa Empire systems were better placed as it's history seems to be known by the Phoenicians as they seemed to trade in Gold up to Mozambique coast. Then came the other Empires that came, that are not known to have stood a purpose for an Empire. The point I am trying to make is about the real name of this land. The Monomotapa Empire was named and called in the Emperors name. The other one the Mambo does not seem to have stuck.
Questions then arise as to who the land really belongs to. The Rhozwi have been for a long time been able to claim a stack in it the longest, so who are the Barozwi. I have a section of the Kalanga claiming to be Barozwi,and the Karanga making the same claim. Of those claims, was there a name to this piece of land? There is no imperial evidence to suggest this land had a name. Usually places are named because the areas are popular for something. For instance Matombo which was corrupted to Matopo, meant rocky hills in the Kalanga language. Others named after a group of people such as Congo a country of the BaKongo and so forth. How then did these empires survive without a country their own and name.
Zimbabwe, has since 1200 hundred been changing names from Monomotapa, Mambo, Matebeleland, Mashonaland, Rhodesia, South Rhodesia, Zimbabwe Rhodesia, Zimbabwe. What of the other populations that lived there before. This opens up a theory that, it was no man's land therefore no one can make a claim of it as theirs. It is a choice of those who are in it at the time who can influence the outcome of the next century. However, I will not accept the encroachment by others in regions they were not living in to carry out the dominance of the country by using Zanu politics to starve and strangle other tribes from existence by settlement in so called farming areas. This will be a conduit of polluting the society there after, dominate them for ever more.
The reason why this subject is interesting every one is because of new evidence that government uses an employment leverage of teachers who can not speak the language and are posted to areas that they have never ever heard. The teachers language is important to the children who they teach. How is he/she ever going to teach pupils he will not understand. This has also something to do with heritance of empires in the next coming century after we are gone. Mugabe's program to graduate as many students is that he wants to replace as many Ndebele, Kalanga, Venda, Suthu, Namibia and Tonga teachers, with Shona teachers. This goes to say, what he has strategically vowed to do is changing the name to "Mashonaland".. Since the country does not have those who claim it. Is the answer to say it is Mthwakazi?
What the Mthwakazi theorists don't realise is that what they are doing is fuelling the rhetoric by getting Mugabe, to quickly take initiatives to equally name it after what he feels it's good for him. The proponents of such theories must understand the background of creating Zimbabwe and compare it to India, Pakistan and Bangladesh. The likely-wood of Zimbabwe changing names by anyone in control is high. For now it is not in Mugabe's mind but given another ten years and the unthought pressures from mindless Mthwakazi proponents, that it would speedy the process of Naming it Mashonaland.
After all this is a country that does not have a name. No tribe in Zimbabwe has shone that they are the rightful owners as there is no empirical evidence to suggest that and above that it is known that the Nguni migrated from South Africa. Therefore, the Nguni can't claim it either. Those before them seem to Lake authority to make a sound claim. The Kalanga, Manyika, Venda and Tongas, don't seem to raise a voice at all; as they are blinded by the division fostered by the Ngunis and Shonas. By the way who in the middle ages named this country called Zimbabwe and what is Zimbabwe? If it was as how the rest of us understand it, to mean what Great Zimbabwe is such as "Dzimbadzemabwe". Who then shortened it to Zimbabwe, a name that has no meaning. Could there be any one tribe, which could have named it as such, if so who had that authority or who has seen that imperial evidence.
For example when the British, were peddling their colonialist mentality they used the "Rudd Concession" as evidence of the rights to the country's minerals and land. We all know that Rudd was a trickster who had been sent to carry out robbery by Cecil John Rhodes. However, let's look at our own challenges that face us all, a country that has been named many times over.
Lastly the synopsis that Zimbabwe is what it is because it bares the true name is not enough evidence since it's clear that the name it bares is not a true name. If not we would be giving the ammunitions of greed, similar to those of the past century in which others with ambitions of adventure; could name it too. Thank Heavens, it would not be disappointing next time around to change the name to a contested one.
Source - Irvine Sibhona
All articles and letters published on Bulawayo24 have been independently written by members of Bulawayo24's community. The views of users published on Bulawayo24 are therefore their own and do not necessarily represent the views of Bulawayo24. Bulawayo24 editors also reserve the right to edit or delete any and all comments received.