Opinion / Columnist
A response to Nomazulu Thatha and Xoxani Ngxoxo
02 Jan 2017 at 17:52hrs |
Views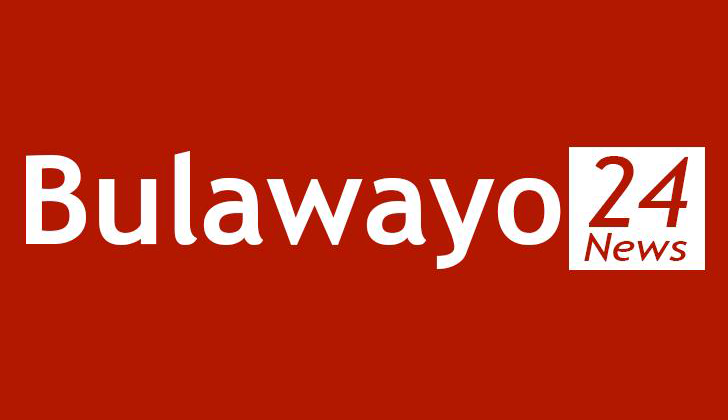 I extend my sincere thanks to Nomazulu Thatha for acknowledging my response article to Xoxani Ngxoxo. We certainly agree in so far as the fact that Xoxani Ngxoxo is possibly a double agent meant to confuse and confound the Restorationist Agenda while sneakingly making attempts to declare himself as the Apostle of the Restoration Agenda. He is none of it but a confusionist par excellence, very dangerous too.
I however humbly differ with Nomazulu on two issues, namely that Restorationists are Secessionists and that Devolution of power is what Matebeleland needs. Suspicious and dubious as Xoxani Ngxoxo is, I agree with him on the issue of Restorationists being Restorationists and not Secessionists and on the fact that Devolution cannot resolve the Matebeleland question once and for all.
Regarding Restoration, Nomazulu Thatha is kindly requested to appreciate that Restoration is about restoring what was originally there while secessionists/secessionism create a new state that was never in existence from an intact state for example if Mashonaland North were to create a new state from Mashonaland, that would be secession. Matebeleland has always been there, separate from Mashonaland and therefore the Agenda seeks to restore it to its originality as a Kingdom in the process reforming its institutions to reflect modern times . It is not a new Kingdom that people of Matebeleland seek to create. Therefore, those pushing the Restoration Agenda find it out of order to be called what they are truly not (Secessionists) by the Zimbabwean media, its hostile acolytes and the agents of the system including double agents from Matebeleland.
While Restorationists must respect difference of opinion and ideological choice and embrace freedom of association and political belief just in as much as Devolutionists must do, it is however very clear to all and sundry that Devolution for Matebeleland will not work as those who rule Matebeleland by conquest means will never ever give Matebeleland any power to govern and develop herself under such a piecemeal arrangement. Matebeleland must grab what is hers, stand up for it and not accept a weakling position via Devolution of Power. Therefore, the Devolution route passionately campaigned for by others, is truly an application and cry for eternal subjugation of Matebeleland as well as eternal misery for our people. The colonialist status quo must be broken and the Restoration Agenda stands out as the only agenda to redeem and free Matebeleland and its people from the havoc of Shona hegemony and black occupation. In this regard, Restoration is the only credible game in town for the resolution of Matebeleland's issue!
I however differ with Xoxani Ngxoxo on the content of the Restoration Agenda and his attempt to muddy it while engaging in this lecture mode to all Restorationists while hiding behind a pseudo name and a pseudo organization he calls United Kingdom of Matebeleland, that is most likely non-existent.
Xoxani Ngxoxo ridicules everything and anything done by other visible Restorationists while hiding behind a pseudo name and a fictitious organization that is not known by anyone within the Restorationist camp. He deliberately undermines any work done by other Restorationists and imposes himself as the "know it all" and the only person who matters in this Agenda with his fictitious organization that operates from the dark shadows. He sells his message from the dark shadows and wants to exercise supremacy over the Restoration Agenda and uses his long articles to shoot down any work done by others while offering poisonous advice for the Restorationist camp to make a pact with Zanu PF. What a whacky and crazy political advice!
Put simply we do not know this character within the Restorationist camp. We do not know his organization or any members of it and yet the fella wants to lecture everyone and anyone who does anything incidental to push the Agenda forward. He passionately wants to pull everyone down in this regard, talks down to them, and yet he operates in a fictitious name with a fictitious organization! He describes the efforts of all other Restorationists as a full of "negligence, recklessness, sloth and other bad traits" who are bent of harming the Restoration Agenda and inadvertently declares himself as the Holy Apostle of the Restoration Agenda, the Devine and the only friend of the Restoration Agenda. Others are inadvertently declared enemies of the Restoration Agenda who seek to harm and destroy it! This is political vanity at its worst! Incredible! This is exactly what we call rank madness "blaster". If he wants to be trigger happy to demonize others and shoot from his hips in the dark shadows of his, then he must be prepared for a bold response from others!
From the dark shadows of his operational network, he talks "pedigree, courage, authenticity and ability to build the capacity and capability to deliver…" Pure rubbish! He is an antithesis of all that he mentions in this line. A pure coward who wants to project himself as a brave and cunning fella. He is simply a coward! Period! How can a coward and their advice be taken seriously? He must come out in the open, declare his organization and its members to the public like others, sell his agenda and face the music from the regime. Other than that its all "blaster" and huge pretense, pomposity and cowardice dressed up as courage!
There are three things that are seriously poisonous about this chaps' agenda additional to what I have mentioned above. His proposal for the Restorationists to marry Zanu PF to attain Restoration of Matebeleland is very dangerous and an attempt to get the agenda destroyed. Put simply he is advocating a second unity accord with Zanu PF after the Zapu Unity accord! Really! His whacky "advice" would have been rejected by Zapu/Zipra including Zanu/Zanla if he had urged them to join Ian Smith to attain their freedom based on what he terms "changed circumstances". Whacky advice indeed! It is the same Agenda that others advance within the Restoration camp of participating in colonial Zimbabwe run and supervised elections. Xoxani however goes further and demands a unity pact with Zanu PF to attain Mthwakazi's freedom! Really! He and his fictitious United Kingdom of Matebeleland Orgnization must do so without dragging everyone else with them!
Secondly, he terms the whole of Zimbabwe Mthwakazi and want Zimbabwe (Mashonaland) and Matebeleland to be named Mthwakazi. Basically, he is simply campaigning for the change of Zimbabwe's name to Mthwakazi. Incredible! He must redeem himself quickly and stop this poisonous chalice. The Restoration Agenda is about the Restoration of Matebeleland and not Zimbabwe (Mashonaland) as Mthwakazi. This is another example of his double standards that raises suspicions about his agenda. He is simply a double agent meant to bring confusion in the Agenda.
Thirdly and most interestingly, Xoxani Ngxoxo (the fictitious one) wants to rubbish key documents that led to the colonisation of Matebeleland such as the 1894 Order in Council but at the same time talks of the 1923 Whites Only Referendum done by whites as very important aspect of this Agenda which he can use to yardstick his views without any shame while frowning at others. His selectivity of what to use in this whole issue is extremely bizarre and bordering on being crazy. It is meant to confuse and confound the Agenda. We are having none of this wacky stuff. He and his fictitious organization must stuff this rubbish in his whacky briefcase and make the second unity accord with Zanu PF as he enthusiastically proposes.
Lastly, thina esilapha ekhaya are behind HRM Raphael Khumalo and applaud him for his bravery and for standing up for what he believes in and what we believe in. Xoxani Ngxoxo must come come and do the same or forever zip his mouth. We are behind HRM Raphael Khumalo 100%. Those who wish to bark in the dark must do so to themselves and their non-existent organizations but must desist from disturbing the Lion when it has awoken.
Source - Siqhubumthetho Ndlovu
All articles and letters published on Bulawayo24 have been independently written by members of Bulawayo24's community. The views of users published on Bulawayo24 are therefore their own and do not necessarily represent the views of Bulawayo24. Bulawayo24 editors also reserve the right to edit or delete any and all comments received.