Opinion / Columnist
The State of the Dream: The voices of former farm workers
11 Jan 2017 at 16:22hrs |
Views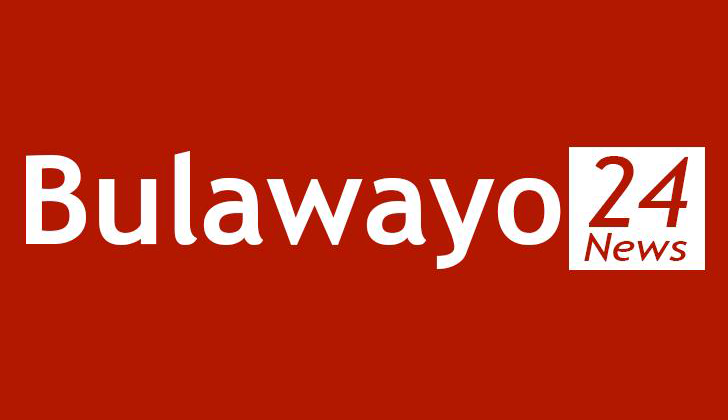 The growth of a nation must be measured by the degree at which it enlarge the capabilities and enrich the lives of all peoples. Consumption must be shared; it must strengthen social growth and facilitate human development. This growth must be sustained without mortgaging the choices of future generations. But inequalities have persisted between sexes, ethnic groups and many times geography choking back the measures that increase consumption and options. Buoyed inequality often leads to increased prevalence of human poverty. More disturbing is when communities are ignorant of the inequalities and have accepted them as part of life passed on generation to generation. The life and stories of former farm workers we met in Mash West's Kamwaza Township can effortlessly pass for that measure of inequality building a backlog of poverty that unremittingly steal opportunities designed to lead individuals into a healthy, decent and creative life.
Rafingora is about 40 kilometers north of Banket Mashonaland West. Kamwaza is Rafingora's central business district. Established by Mr. Fox as Rafingora Estates, a consortium of farmers later established Aisha stores in and around places such as Katawa, Chinomwe. Kamwaza become the central business district through a tractor garage owned by Mr. Joe Kay, Aisha shops and the Agric airstrip. Kamwaza Township is home to a number of nationalities Malawians, Mozambicans and Zimbabweans who sought employment. Names such as Matafari the long time shop keeper, Mugonapanja, Kainga, Mugochanyuchi, Mwale, Bitizira, and Kamusori the prodigy and generous mechanic are part of the place's founding heroes. Despite their identity differences they formed a compound family held together by different belief systems but driven by shared hopes and dreams of a better life, the dreams of equality, equal access of opportunities of all that transcend gender, station of birth, religious foundation, political ideology or wealth and fortune for them and their children.
Life has changed from the narratives of people walking from Doma area with all their belongings on head tops in search of a better life at the Estates, the stories of the first workers compound; makeshift houses known locally referred to as musakanene and how the Aisha Rural Council transformed lives by constructing model houses. As time passed on the houses were sold to their occupants and for many the dreams of home ownership were attained. For most of these migrants Kamwaza became their permanent home and today most of the houses are occupied by the children of initial owners. We were also told how Mr. Nico used to fill up the Chinhoi silos alone. We heard stories of the airstrip and how people wanted to be pilots inspired by the planes they saw land and fly at the airstrip. These are voices and memories of a community at different epochs, yet even as individuals or communities fail or succeed at given instances of time life as dictated by the flawless impulse of time goes on or must go on.
For many of these workers the land reform was a life changing event and provokes mixed feelings. Yes it promoted many from being simple laborers into land owners but it was also a profanity to the farm workers who lost a source of income and failed to secure a piece of land. The story of these former farm workers who were left out of the program for various reasons can easily be forgotten. But the years of arrested development that have tumble-downed the infrastructure that used to be celebrated as the heart and soul of dreams at Kamwaza is a stubborn reminder of their story. The road from Banket once a tarred road is now rutted with a few patches of tar emerging here and there gives a chilling overview of what lays ahead. Growth has been arrested and very little construction has occurred over the past two decades. The infrastructure from the Rafingora garage, to the airstrip, have been run down or closed. ZINWA pipes broken or blocked and houses have no piped water. Even the public toilets at the bus station and vegetable market have been closed and passersby have to use the ablution facilities of the council beer hall.
The houses built by Aisha Rural Council are a mixture of two roomed and three roomed dwellings but the passage of time and the years of growth in population have overrun these houses. A handful has managed to extend their houses to meet the demands of their huge families but the majority live crammed in these tiny red block dwellings. Unable to renovate or upgrade their houses we saw families live in dilapidated structures where plastics had to be used to cover a sleeping child from rains as roofs leak, the old brown blocks cracked, the metal doors rusted and toilets that used to flush cum bucket facilities. The state of the houses is appalling but the enduring smiles of their inhabitants speak of a person's holding on to his dreams despite years of arrested growth.
Employment was largely in the farms but the land reform gave a new twist of both luck and doom. Despite spending a life time on the farms there are many who were knocked out of the fast track land redistribution exercise by connected and politically correct folks. Those who benefitted from the exercise even in areas such as Yomba near the great Hunyani river in charge of the means of production but lacking are engaged in the once a year farming and depend on the government farming inputs schemes year after year and yes some receive the inputs and immediately sell them. Labor from all ages including children drives production in most of these farms as households try to make ends meet. The C and S bakery now closed or operates at minimum, the few tuck-shops at Kamwaza township only offers prospects of employment to the shop owner's family and close relatives. With unemployment opportunities minimal poverty runs amok drug abuse and prostitution is so rife.
Prostitution was so pronounced and almost legalized at "musakanene'. Here was the hub of prostitution. But as time passed on the musakanene collapsed as a structure but continued to exist in habits. Its legacy, the victims of HIV/AIDS and a visit to the cemetery which is just behind the houses tells it all. Polarization in pursuit of political correction generates unbearable tension in this area. Private newspapers are clandestinely read and publicly used as wrapper papers at the food market. Access to information is a casually regarded and viewed more as a luxury unaffordable to the majority.
Arrested growth closes avenues meant to create a health creativity life, shuts down choices enlarging knowledge bases. Early marriages occur not only to girls but boys with equally very limited choices of life marry early too. Unplanned pregnancies leading to elopements, girls hoping to escape the poverty of their families and at times traditional practices are the major drivers of early marriages. Marriages started at very young ages and breaking up so fast creating so many single parent families. These girls cum parents with incomplete education become the faces of poverty and so does the boys cum parents often, unemployed alcohol and drug addicts. Reason exists in every person but because the values and expectations of a parent are a map printed in a child the success or failures of that child are innately linked to the personality of the parent. To this end failure to expand the capabilities of these youth is tantamount to bequeathing the burdens of today's youth to the next generation. These are stories of people whose dreams of an improved life are terminated not entirely by their youthful mistakes but largely by the despondent environment they live.
For these people who whose lives became part and parcel of the farms some travelled across borders, the expectations of social expansion are not a misapprehension but the processes expected to enlarge choices that must invite improvement remain a dream. Their hopes effortlessly become delusions.
Source - Kudakwashe Chakabva, Director Zimbabwe Dream Project
All articles and letters published on Bulawayo24 have been independently written by members of Bulawayo24's community. The views of users published on Bulawayo24 are therefore their own and do not necessarily represent the views of Bulawayo24. Bulawayo24 editors also reserve the right to edit or delete any and all comments received.