Opinion / Columnist
Science education - bitter, sweet returns
12 Jan 2017 at 09:07hrs |
Views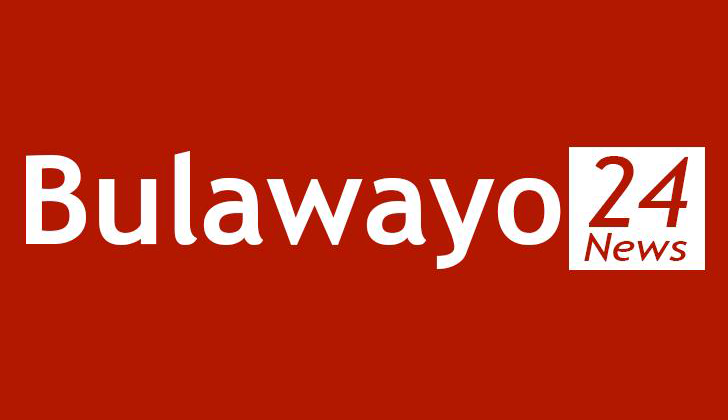 Whilst enough scorn and ridicule has been peddled on policy inconsistencies in the country, parallels can be drawn from the recent hike in the University of Zimbabwe (UZ) medical students' fees hike, as this move nullifies the 'revamp science' drive initiative by the Ministry of Higher and Tertiary Education.
This begs the question, is it programme inconsistency or merely lack of coordination between related disciplines consequently shooting ourselves in the foot?
Whilst the cost of accessing science subjects has always maintained a relatively expensive budget compared to the commercial and humanities discipline, a lot is left to desire by this move by UZ to hike medical students' fees.
UZ is the oldest state university in the land; likewise it tends to mirror the state of affairs at other state universities as well. This move, thus exacerbate fears that other state universities such as Midlands State University (MSU)'s medical discipline will follow suit.
Thrust and emphasis on need to adopt and implement sciences has been hyped in the media with the hope of a renewed interest by students on the stereotyped difficult science subjects, with medicine perceived to be the academia's hard core.
Necessity for doctors even remain a challenge in the country as statistics prove that the doctor to patient ratio rests at 1: 250 000, according to Health and Child Care Deputy Minister, Aldrin Musiiwa.
How then does the country intend to improve health care, improve patient to doctor ratio, if any efforts towards producing more healthcare givers is being lacerated at its pivotal stage, tertiary level.
The Ministry of Higher and Tertiary Education, Science and Technology even went a step further to implement the Science, Technology, Engineering and Mathematics (STEM) programme, aimed at equipping, promoting and encouraging the upcoming generation to dwell on science subjects.
Institutions of higher learning must equally assist revamp the science curricula and lower fees structure as a way of promoting the Zimbabwe's science dream.
The STEM revolution emerged in 2013 when President Mugabe merged the Ministry of Higher and Tertiary Education with that of Science and Technology Development.
Taking a cue from government, MBCA Bank also bought into the idea, offering scholarships for STEM subjects for students under the age of 21 studying for their first degrees in Science, Technology, Engineering and Mathematics field.
Alas, after all these efforts and resources channeled towards high school science students, their sweat to be thrown to the dogs due to financial constraints at tertiary level is demoralizing since the same high school science gurus are the one failing to pursue their medical studies when they get to university.
Isn't an exemption necessary for people studying science subjects at tertiary level then if we are to yield any results? Or it is an indication to policy implementers' oversight to consult and accommodate other necessary players in heightening a science boost in the country. Maybe there is then need to revisit the strategy if at all Zimbabwe's scientific lens is to be zoomed.
There is also serious consideration on government to support STEM students through their university education, a policy recommendation could probably be worked out with this in mind.
Most rural schools have failed to offer science subjects owing to the expenses associated with setting up science laboratories, and science experiment equipment. Hence, the few who would have pursued sciences should be encouraged.
With the hope of pursuing this science dream, UZ shattered potential doctors' dreams by increasing the tuition fees for next semester, commencing next month by at least 30% from $773 to $1 043 per semester, with most indicating to defer their studies.
"The UZ administration, through the senate, is supposed to consult us before it raises fees and, as the SRC, we were elected for the sole purpose of representing students and giving them a voice in college bodies such as the senate and fees revision committees where important issues such as to do with fees are discussed," said UZ Students Representative Committee (SRC) spokesperson, Tafadzwa Chabata during a peaceful demonstration over the fees increment.
Statistics have proven that as much as the country is dishing out thousands of graduates each year, others are still failing to access tertiary education due to limited financial resources, with the country recording a 12 000 students drop out rate from higher learning institutions in the first quarter of 2016, according to Zimbabwe National Students Union.
Zimbabwe's education system seems to encourage all fields of study, apart from medicine as the degree is only offered at two tertiary institutions in the country and proving to be very expensive. There is, thus need to exploit and bridge the gap between the masses who settle for other science disciplines and the medical field.
If at all cancer, HIV, typhoid, among other diseases bedeviling the country are to be eradicated, health systems need to be locally based, facilitating evidence-based research and findings rather than awaiting for prescriptive and generic findings by foreign based doctors because we fail to produce our own doctors.
Over and above this financial hiccup, government should be applauded for running a science teachers training programme at Belvedere Teachers College, Bindura University of Science Education, National University of Science and Technology (NUST), Great Zimbabwe University (GZU) and Zimbabwe Open University (ZOU).
Source - Rungano Dzikira
All articles and letters published on Bulawayo24 have been independently written by members of Bulawayo24's community. The views of users published on Bulawayo24 are therefore their own and do not necessarily represent the views of Bulawayo24. Bulawayo24 editors also reserve the right to edit or delete any and all comments received.