Opinion / Columnist
Diagnosing Africa's medical brain drain
13 Jan 2017 at 21:59hrs |
Views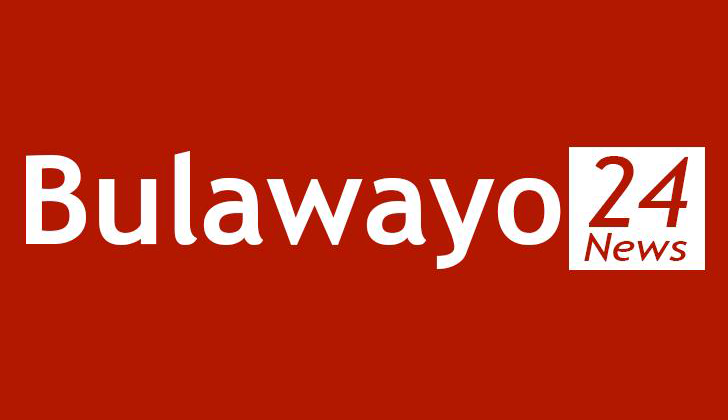 Higher wages and modern facilities are magnets for Africa's health workers

Dressed in full medical gear and clutching a folder, Folu Songonuga, a physiotherapist, walked briskly across the lobby in the offices of Activa Rehabilitation Services in Orange, New Jersey, United States. An elderly man, evidently in pain, had just been wheeled into an inner room, and Dr. Songonuga was on his way to tend to the patient.
"I see up to 20 patients a day," Dr. Songonuga, a Nigerian by birth but now a naturalized American, told Africa Renewal. Together with his compatriot Olufemi Dosumu he owns the rehabilitation business, established in 1996, and they plan to expand to other states.
Dr. Songonuga obtained a bachelor's degree from Obafemi Awolowo University in western Nigeria before migrating to the United States, where he later bagged a doctorate in physiotherapy. He is one of thousands of Nigerian health workers based in the US.
With the incentive of higher pay and modern facilities, Africa's top doctors, like Dr. Songonuga, stream overseas in search of greener pastures.
"I left Nigeria because I wanted to earn more money, learn new things and to practise in a better environment," he said.
On average, surgeons in New Jersey earn $216,000 annually, while their counterparts in Zambia make $24,000. Kenyan doctors earn on average $6,000 per annum.
Osahon Enabulele, a former president of the Nigerian Medical Association, estimates there are about 8,000 Nigerian doctors in the United States. Yet in their motherland, only about 35,000 doctors attend to the country's 173 million citizens, according to Folashade Ogunsola, a professor of medicine and chairman of the Association of Colleges of Medicine of Nigeria.
The World Health Organization (WHO), the UN body responsible for promoting international public health, puts Nigeria's doctor-to-population ratio at 0.3 per 1,000 persons, which is grossly inadequate. The country needs at least 237,000 doctors, says Dr. Enabulele.
According to 2015 WHO data, the doctor-to-population ratio in Liberia and Sierra Leone (two countries recently hit by the Ebola epidemic) is even worse: 51 doctors for Liberia's population of 4.5 million (0.1 per 1,000 people) and 136 doctors for Sierra Leone's 6 million people (0.2 per 1,000). Ethiopia has 0.2 doctors per 1,000 and Uganda has 0.12 doctors per 1,000 inhabitants, while South Africa and Egypt, at 4.3 and 2.8 per 1,000 respectively, have better ratios.
In search of greener pastures
"About 44% of WHO member states have less than one doctor per 1,000 population," reported the health body in 2015. "Countries with the lowest relative need have the highest numbers of health workers, while those with the greatest burden of disease must make do with a much smaller health workforce."
Africa bears "more than 24% of the global burden of disease, but has access to only 3% of health workers and less than 1% of the world's financial resources," according to WHO.
The poor state of health systems in many African countries is another red flag to medical professionals. Even before Ebola hit Guinea, Liberia and Sierra Leone in 2014, up to 57% of facilities in these countries were in poor condition, with "poor service readiness," meaning "lack of diagnostics and essential medicines in many facilities," noted WHO.
Despite the critical need for doctors, the government of Uganda recently approved a plan to recruit over 200 doctors and nurses to Trinidad and Tobago. The Ugandan government promoted the initiative, maintaining that it could "further accelerate the existing excellent bilateral relations." The Caribbean country has provided financial aid and training for Uganda's oil and gas industry and its police force in the past.
But a local think tank, the Institute of Public Policy Research Uganda (IPPR-U), challenged the wisdom of the government's move. "While the government is bent on exporting health workers, thousands of Ugandans are dying daily," the group said. "Sixteen women die daily giving birth." The think tank took the matter to court, accusing the government of violating "the constitutional rights of Ugandans to access basic medical services."
The court ruled against the IPPR-U, but not before the think tank drew attention to the precarious state of Uganda's health care system.
Similarly, last year five of the six doctors working in Kenya's Lamu County resigned, leaving just one to tend more than 100,000 county citizens. The doctors complained of low wages, poor working conditions and insecurity; some wanted to go into private practice while others planned to move to South Africa or elsewhere.
Financial losses mount
Countries that invest in the training of health workers suffer financial losses when these educated professionals emigrate, according to a 2011 research by a group of Canadian scientists led by Edward Mills, chair of global health at the University of Ottawa. The researchers studied nine sub-Saharan African countries (Ethiopia, Kenya, Malawi, Nigeria, South Africa, Tanzania, Uganda, Zambia and Zimbabwe) and estimated that these countries suffered a loss of about $2.1 billion from investments for all doctors working in destination countries up to 2010. It costs African nations between $21,000 and $59,000 to train each doctor, the Canadian team found.
Africa's loss is rich countries' gain: the research estimated that financial benefits amounted to $2.7 billion to the UK, $846 million to the United States, $621 million to Australia and $384 million to Canada. Rich countries should provide financial and logistical support to Africa's health institutions, the researchers recommended.
Five years ago the United States provided $130 million for training in 13 medical schools in sub-Saharan Africa, including the University of Zambia, the University of Zimbabwe, the University of Botswana, Nigeria's University of Ibadan and Ghana's Kwame Nkrumah University of Science and Technology. The money would also benefit about 20 American medical schools that have agreed to collaborate with the African universities in this programme. Non-governmental organizations such as the Bill & Melinda Gates Foundation are also funding health programmes across the continent.
Is brain drain a crime?
Some African and Western aid workers have referred to Africa's medical brain drain as a crime, stirring a debate on the morality and legality of international medical recruitment.
In a 2011 article published by The Lancet, a British medical journal, the aid workers wrote, "High-income countries, such as Australia, Canada, Saudi Arabia, the US, the United Arab Emirates, and the UK have sustained their relatively high physician-to-population ratio by recruiting medical graduates from developing regions, including countries in sub-Saharan Africa.
In contrast, more than a half of the countries in sub-Saharan Africa do not meet the minimum acceptable physician-to-population ratio of 1-per-5,000 WHO standard."
WHO's code of practice on international recruitment of health care workers, adopted in 2010, in an attempt to tackle problems caused by medical brain drain, urged wealthy nations to support affected countries; however, the code is a moral guide rather than an enforceable
legal instrument.
In April 2001, heads of state of African Union countries met and pledged to allocate at least 15% of their annual budgets to improving the health sector. At the same time, they urged donor countries to "fulfil the yet to be met target of 0.7% of their GNP as Official Development Assistance (ODA) to developing countries."
Twelve years later, only six countries (Liberia, Madagascar, Malawi, Rwanda, Togo and Zambia) had hit that target. The majority of the countries performed poorly, blaming lack of adequate financial resources and competing domestic priorities for the failure.
Kasonde Bowa, a professor of urology and dean of Copperbelt University School of Medicine in Ndola, Zambia, told Africa Renewal that medical brain drain can be tackled with improved remuneration and investments in postgraduate training, because "it is very easy for doctors who train abroad to remain abroad." US law, for instance, allows foreign medical students to remain in the United States if they agree to work in rural areas. The UK and other countries also regularly make it easier for health care workers to get work permits than for others.
Stemming the flow of talent
Dr. Bowa studied in Scotland, and, unlike others who stayed after completing their studies, he returned to Zambia to practise and teach. "I didn't go to Scotland on my own; I was sponsored and I had an obligation to come back," he said.
Dr. Bowa calls for investment in modern equipment for medical facilities, particularly hospitals, as well as incentives such as access to housing and land and a clear-cut career path for health workers, especially those in rural areas. "They must have an opportunity to rise."
Indications are that demand for health workers in Australia, Canada, the UK, the United States and other rich countries will continue to rise. The US Council on Physician and Nurse Supply estimates a shortage of 200,000 doctors between 2012 and 2022.
Laurie Garrett, a senior fellow at the US Council on Foreign Relations, concurs: "For the foreseeable future, every health provider [in the United States], from Harvard University's health facilities all the way down to a rural clinic in the Ethiopian desert, is competing for medical talent, and the winners are those with money."
A health worker from a poor country is good "for a diabetic or someone with heart disease in rural Nebraska," writes Matt McAllester, a New York Times editor. "[Patients] may be unaware, however, that their gain is a poor country's loss."
The loss could well be the lives of hundreds of diabetic patients in Africa's villages.
All articles and letters published on Bulawayo24 have been independently written by members of Bulawayo24's community. The views of users published on Bulawayo24 are therefore their own and do not necessarily represent the views of Bulawayo24. Bulawayo24 editors also reserve the right to edit or delete any and all comments received.