Opinion / Columnist
The Genocide of Midlands and Mathebeleland
16 Jan 2017 at 21:37hrs |
Views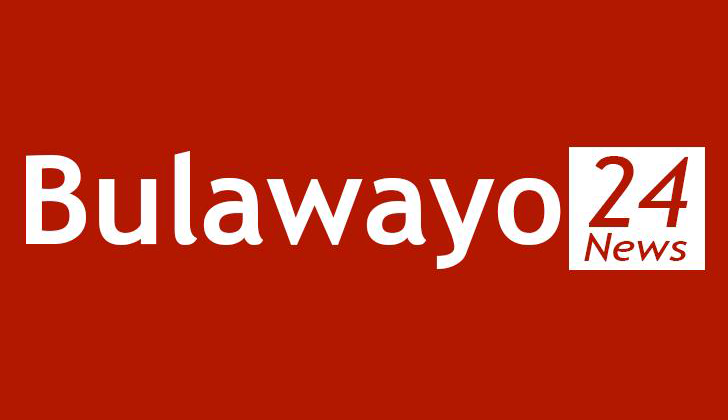 Editor
I seem to have finally got the correct spelling of Matebeleland as seen on this heading.
I always read and listen to discussions about what is referred to as Gukurahundi in these two regions of Mathebeleland and the Midlands. What I normally wonder about is whether those that refer to this act of genocide really know or understand what happened. Mnangwaga for example tries hard to exonerate himself from this act of genocide in these two regions. There is also a number of people that want never to be recognised as perpetrators of the genocide. Interestingly there are those that belong to what they call Gunda Nleya Brigade, really!!
Let me put it in very simple English as I love to make sure anyone reading my articles does not look for a dictionary or is completely put off by big meaningless words. Gukurahundi happened in other places of Zimbabwe where ZANU-PF was eliminating all other parties as a fore runner to the genocide of the two regions, The Midlands and Matebeleland. ZANU-PF was then tasting the world reaction to its systematic killing. Many people suffered in these regions, this was before they introduced dissidents taking advantage of those few ZIPRA combatants who had not come to Assembly Points and only needed convincing than training a whole brigade for the operation when other units existed.
The biggest let down in the ZIPRA ranks was the loss of Alfred Nikita Mangena and the demotion of Ambrose Mtiniri who together would never have allowed ZIPRA forces to be so humiliated. The enemy won at the death of Nikita and demotion of Ambrose who were both painted with every failure or selling out Selouis Scouts could ever have managed achieving in any fighting force. So much lies were peddled in ZIPRA leading to the extreme hatrage of Nikita's command. The Smith regime strategy had worked through some of ZIPRA's most respected commanders some alive today. Nikita died and Ambrose demoted, does Ambrose still do those things he was accused of, one wonders. What ZIPRA was left with was a disconnection between the high command and the fighting force which will appear else where in a well researched book.
The ZIPRA commanders lost that vital touch with the troops and ZANU-PF, ZANLA, all army intelligence services, police, the CIO and every little thing associated with ZANU-PF in which ever way started killing ZIPRA forces one by one as early as the Gulurahundi period taking place in other regions was starting. The former ZIPRA commanders had no idea what was going on or had lost interest in their troops which Nikita and Ambrose could never have done. Leading these massacres were a number of prominent former ZANLA forces and the CIO led at the time by Emmerson Mnangagwa. The murders were so systematic and well planned. The former ZIPRA combatants disbanded and those serving in the ZImbabwe National Army(ZNA) had lost a voice of representation, Nikita was dead and Ambrose side lined completely walking the streets like a nobody.
Some of the worst murders committed on ZIPRA forces were by late Colonel Flint Magama, Late Major Gunda(died Brigadier), late Major Mutumbi and a number of Army officers like Colonel Kajese supported by a host of junior officers. ZIPRA cadres would be detained at Army detention barracks and would be taken out for what would be termed "Indications", then a situation report(sitrep) would be released to say deserted during "Indications" or killed himself during indications or killed himself while in detention. Then there was the torture chambers at Stops Camp that consumed a lot of ZIPRA cadres whose bodies were disposed of in stock feed bags. Did Mnangwaga not know all that? There were torture chambers through out the country that were used to eliminate former ZIPRA cadres. Some cadres tried to escape to South Africa and were caught and deported straight into the hands of their murderers. In some instances the torture, like in Stops Camp was by fire to the back of the person and slowly would the person be cooked till they died. The mine shafts everywhere in the country contain these soldiers who survived the Rhodesian forces to be roasted by Mugabe forces. Mnangagwa does not know yet he led a security agent that occupied all ZAPU/ZIPRA propeties where torture and killings were conducted.
While others celebrated the death of Nikita those that knew him well realised that the future would be tough and leaderless. Once Nikita died the disconnection between command and soldiers started which some very senior people in PF-ZAPU and ZIPRA worked so hard to see happening for their salaries to be doubled by the enemy for a job well done. Nikita died and immediately the vacuum was felt. If one would ask how many former ZIPRA cadres were killed from those of former ZIPRA command today, the excuse would be records were destroyed. One wonders whether humans who could have researched also died yet not some people had achieved their missions.
ZIPRA cadres were eliminated slowly but painfully. Their parents celebrated for a very short time the return of these gallant fighters whom within a short time disappeared. I remember visiting some of the ZIPRA's high command elements in their offices before some were arrested and leaving extremely disappointed, realising that it was now time for each man for himself that which I knew would not have happened had Alfred been alive, it was very clear then that nobody cared what ever happened to the next person.
CIO and all security services in Zimbabwe including those in the army worked day and night eliminating as much as possible all former ZIPRA combatants disbanded and those still in the Army. Then a decision was reached that all former ZIPRA army officers and troops be deployed in Mozambique to fight the Renamo. The commissioned officers would be stripped of their ranks and deployed in the front line to be completely eliminated by Renamo. ZIPRA cadres displayed unparalleled fighting skills. Their commanders who were former ZANLA forces failed spectacularly in the field of fighting ending up asking those same officers who were meant to die to take over command hence the fight in Mozambique was fought and won by former ZIPRA forces. Commanders like Colonel Gumbo made their names out of former ZIPRA cadres fighting successes. All the while these fighters had no one representing them, Nikita was gone and Ambrose walking the streets until by chance picked up by some very unlikely individual ending up a Lt Colonel, what a shame.
ZANU-PF now realised that ZIPRA was extremely weak with no commanders at all and shamelessly moved in a Brigade to commit genocide. The figure of 20000 talked about or referred to is less than a third of the actual number of people that were actually killed during that dark period. It is so sad that so many people having been killed before and during the all out genocide only a small number is highlighted, 20 000 for both regions. In my experience and view over 250000 people were murdered in cold blood. It should be realised that the figure of 20 000 was recorded during the time when people were not free to travel, when fear ruled every ones heart hence such a low estimate. ZANU-PF cannot be allowed to kill so many people and only a handful is highlighted.
The secessionists display the ZANU-PF hate political agenda which resulted in genocide as seen in the early 1980s to date. If these people are allowed their agenda without any form of referendum, as they want to wrap every one in their agenda, it will be a repeat of the formation of a hate group as ZANU was formed in the 1960s. Zimbabweans should be wise not to be led by these opportunists groups bent on gain than anything else as ZANU was born in those dark years. The result of forming a hate group like ZANU is the ceaseless and senseless murders committed willy nil as Mugabe and his mafia group pleases. How many people have so far been killed by the secessionists, ZANU-PF and its military wing ZANLA, yet some people want a new hate group to be formed or has been formed called Mthwakazi, lacking inclusiveness and purely based on extreme hate.
Source - Tsolo Dube
All articles and letters published on Bulawayo24 have been independently written by members of Bulawayo24's community. The views of users published on Bulawayo24 are therefore their own and do not necessarily represent the views of Bulawayo24. Bulawayo24 editors also reserve the right to edit or delete any and all comments received.