Opinion / Columnist
American hypocrisy: Obama grasp for last minute relevance
20 Jan 2017 at 10:12hrs |
Views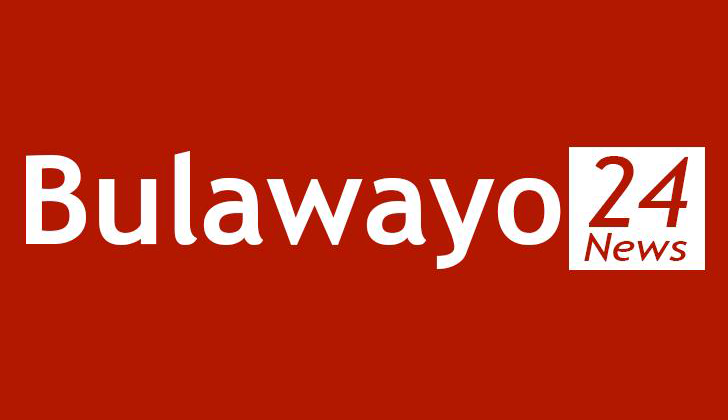 Obama's appointment to the White House was celebrated by Africa more than the Americans themselves. It was the expectant hope that a black man would fare differently and be sympathetic towards fellow black men. An expectation Obama never cared to entertain!
Unlike what the African expected, like his predecessors, the Washington "arrogance" seem engraved in every American president descending from George Bush to the outgoing Barack Obama, Obama managed to live up to the American hegemony above anything else.
Obama administration's hypocrisy smells to high heaven and back. As most of us thought he was seized with handing over power to Donald Trump, his devilish mind couldn't allow him to go without extending sanctions to Zimbabwe!
On his renewal of sanctions towards Zimbabwe, United States president Barack Obama's justification was engraved in a notice titled "Continuation of the national emergency with respect to Zimbabwe" published by the White House on January 13, 2017. US president Obama claimed that the actions of the Government of Zimbabwe "contributed to deliberate breakdown of political and economic instability in the Southern African region".
"The actions and policies of these persons continue to pose an unusual and extraordinary threat to the foreign policy of the United States," said President Obama.
"For this reason, the national emergency declared on March 6, 2003, and the measures adopted on that date, on November 22, 2005, and on July 25, 2008, to deal with that emergency, must continue in effect beyond March 6, 2015," read the notice.
Apparently President Mugabe is a threat to US foreign policy!
Which foreign policy are they talking about here, if not American hegemony? And after all, who is America to police morality when democracy is decaying at their doorstep?
America speaks of human rights abuse, yet they are going about invading and abusing other nations' rights!
Other countries unfortunate enough to receive a similar hostile goodbye pack from Obama were known American rivals Cuba and Russia.
If America cares so much about the rule of law in Zimbabwe, why don't they borrow a leaf from EU and uplift these illegal sanctions, seeing that the desired impact of the sanctions haven't been achieved two decades down the line.
Recently, the EU resumed direct aid to the government of Zimbabwe after noting progress in reforms that included the new constitution.
Prior to this, the EU had again gradually started easing the embargoes since 2009 when the Zimbabwe formed an inclusive government.
Clearly, the EU had initially conceded to big brother Americas' dictates without scrutinizing the situation on the ground before realizing that it wasn't worth it.
If at all, the sanctions were intended for President Mugabe, his alleged top brass allies and inner circle, government and quasi-State institutions, why then hasn't the desired effect been felt since 2001. If the desired goal hasn't been attained in sixteen years, what then will one year seek to achieve, if it's not an issue of Obama seeking last minute relevance.
Despite evidence that these embargoes were affecting ordinary Zimbabweans, America maintains renewing these supposedly punitive measures.
Even the opposition parties acknowledged the illegal sanctions being futile. "These sanctions have not had the impact that was expected by the people because our understanding was that these sanctions were a travel ban but you will find that Mugabe is all over New York," said MDC-T deputy spokesperson and Bulawayo East legislator Thabitha Khumalo.
Obama's government claimed that the intention was to punish President Mugabe for alleged rights abuses and electoral fraud, which they have always purported by word of mouth with nothing concrete to show for it.
The hostile move was also extended due to Washington's national emergency policies at perceived threats in Zimbabwe among other countries including Cuba, Venezuela, Iran, Libya, and Ukraine, which purported to support terrorism.
US in 2001 enacted the controversial Zimbabwe Democracy and Economic Recovery Act (ZDERA) in attempts to force a change in the country.
According to Professor Jonathan Moyo, Obama's reign has nothing to show for his term in office hence these are merely the last kick of a useless dying horse.
"A new (Donald) Trump administration is taking over (this) week and that presents an opportunity for the US and Zimbabwe to reset their relationship and re-engage in pursuit of mutual interests. This calls for a new pragmatism. It's better to be optimistic about that prospect than to worry about Obama whose approach to Africa has been shameful and disastrous," he said.
Source - Rungano Dzikira
All articles and letters published on Bulawayo24 have been independently written by members of Bulawayo24's community. The views of users published on Bulawayo24 are therefore their own and do not necessarily represent the views of Bulawayo24. Bulawayo24 editors also reserve the right to edit or delete any and all comments received.