Opinion / Columnist
No to picnic on Gukurahundi graves
22 Jan 2017 at 12:34hrs |
Views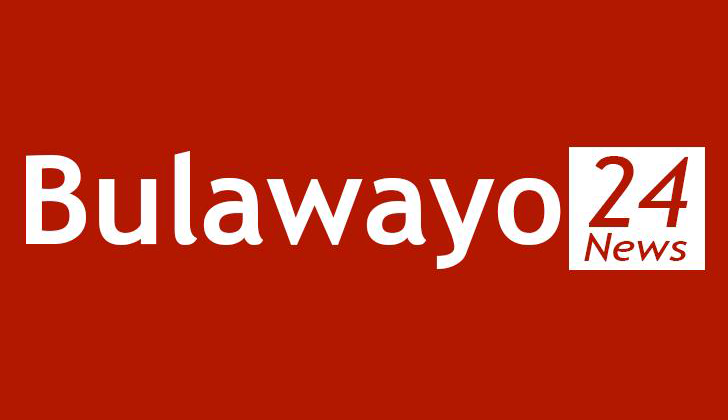 My People, I have been busy trying to recover the more than $1 million that I was swindled by a known international criminal. As a result, I was not able to follow developments back home for a few days.
The Iconic African Revolutionary has been spending most of his free time sleeping. In any case, he spends most of his time dosing anyway. Kwaaaaaaaa!
I know most of you are worried by the amount of time that I spend in the company of "criminals" like the diamond dealer.
Others believe it was even wrong for me to be photographed in Dubai having a meal with that colourful heavyweight character who loves those young footballers.
They say the kind of people that I hang out with are a reflection of my own character.
What nonsense! Munopenga! Liyahlanya! You are all crazy! I will hang out with whoever I want. If you have a problem with that, I will send my son-in-law to occupy your houses. Ask the chap who swindled me how effective I can be in occupying houses or buildings.
Sorry my mind keeps straying away because of some very worrying developments taking place at home which you shall soon hear of.
One of the issues occupying my mind is the worrying decision by The Party leadership to have a picnic on Gukurahundi mass graves next month to commemorate the birthday of the Dear Comrade Iconic African Revolutionary Supreme Leader.
In case you are not aware, given the fact that your poverty prevents you from buying newspapers, The Bobster will celebrate his birthday in Matopos National Park. The venue is next to the Bhalagwe mass graves in Kezi, where thousands of Ndebele people who supported Zapu were killed during the early 1980s genocide. That's like holding a party at a cemetery!
How anybody could have chosen that venue without even considering the sensitivities associated with the genocide is difficult to believe. But given his age, The Bobster could use the opportunity to apologise for the genocide committed by his soldiers.
Others say given that when the bloodletting started, he was prime minister and minister of defence, he should have been able to stop the massacres. I suspect Ngwena could be behind the choice of the venue. Remember he recently all but blamed the Iconic Revolutionary for the Gukurahundi genocide, saying he [Ngwena] could not have been the enforcer when the country had a leader and an army commander in charge of the military.
I will be president of the country
I am watching developments around the world with keen interest. Even in the land of the not so brave and the unfree, in USA, family dynasties have had a stranglehold on politics and the economy. Just to mention a few, the Bush family has produced two presidents and a governor who failed to become president.
The Clinton couple had a husband who was a president and a wife who was secretary of state who lost the race to become the US's 45th president to Donald Trump. This was despite the fact that she won the popular vote by close to three million votes! And the Americans have the audacity to lecture us about democracy? Trump did not waste time and has already given his son-in-law a top government job.
But when it's done in Africa, they are quick to scream corruption and nepotism and demanding the removal of democratically elected leaders. Take the example of Dr Nkosazana Dlamini-Zuma, the former wife of president Jacob Zuma. The African National Congress Women's League has put her name forward as the next president of South Africa after her ex-husband retires.
This has raised an outcry in some unreasonable minds who are making all sorts of allegations, including nepotism and cronyism. Just because some Zuma children have received lucrative government tenders, the haters are alleging corruption which they cannot substantiate.
This has got me thinking. Dlamini-Zuma and I are both Ph.D holders. She is former wife of a serving president and me a current wife of a life president.
This could be a wonderful opportunity for southern Africa to be led by women. Of course, my haters will say as a typist I am nowhere as solid as Dlamini-Zuma, who currently heads the secretariat of the African Union.
But my response will be: Can anybody do a worse job of running down and ruining Zimbabwe than has already been done? Can anybody do worse than a foreign-based leader who spends most of his time in the air or in hospital wards?
Can anybody do worse than sending millions of Zimbabweans into exile as economic refugees?
Would I do worse than having a population threatened by primitive diseases such as typhoid and cholera?
Can anybody do worse than the sorry state of roads in urban and rural areas?
Munhuwese kuna Amai!
Umasalu wezwelonke!
Dr Amai Stop It PhD (Fake)
Feedback: Doctorstopit@gmail.com
Source - the standard
All articles and letters published on Bulawayo24 have been independently written by members of Bulawayo24's community. The views of users published on Bulawayo24 are therefore their own and do not necessarily represent the views of Bulawayo24. Bulawayo24 editors also reserve the right to edit or delete any and all comments received.