Opinion / Columnist
We were wrong?
25 Jan 2017 at 13:37hrs |
Views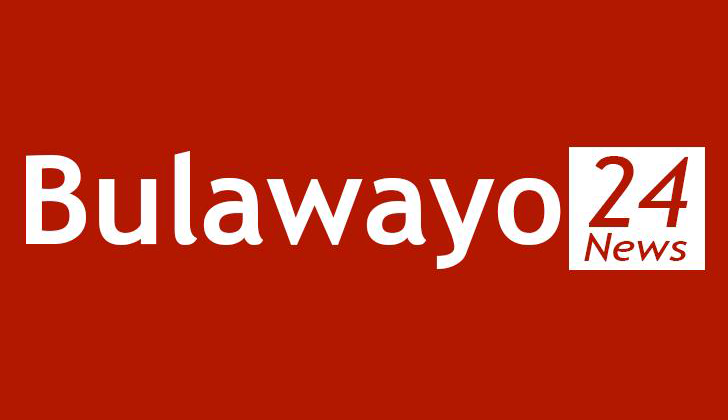 For centuries now human beings have fought to coexist with nature but we have not learnt to coexist with each other. We know there is a big pie and we want big pieces of it, in fact we want all of it and do not want to share at all. Although it has been a privilege and pleasure to clap our hands and welcome with open eyes the ideologies of democracy, freedom and unity, hoping that these could be achieved or attained fully in ourselves, our families, our nation, even throughout the African continent and rest of the world. We were wrong. It also was our folly to believe that we succeeded in the development of 'free' African states with 'independent borders'. Again we were wrong because, we are not free and our independent borders are not independent but very much dependent.
It is never good to be dead, nor is it good to continue resurrecting and repeating the same mistakes that we, our parents or previous generations once made, because history is ad infinitum and one should learn from the previous mistakes proven by correcting them. In our country we continue hard not to learn that juvenile delinquency is a product of definite adult deficiency, in-as-much as many of our discomforts are products of leadership inefficiencies and lack of adequate information. Ignorance and stifling of access to information on some favourable regional political, economic and trade agreements and technological advancements that are just waiting to be utilized and manipulated to our advantage and uplift our society as a whole is killing us. It's a shame that those who are aware and hold knowledge of pivotal tools, have taken it up on themselves in this nation to be unforgiving towards each other and favour greed, individualism and selfishness. If you think you are free, independent and have easy access to a piece of the pie of our national wealth, pinch yourself to wake up and smell the foul stench of stagnancy, poverty and uncertainty in the air. Can you not smell the fear of chaos and pandemonium over the known and unknown? Take a step into town and see the many wondering around going nowhere slowly.
Some would opt to suggest that life is not fair or equal, and in the same vein we cannot expect humanity to get along either. Well, we definitely cannot get along until there is an overwhelming victory over the desire for power, greed, selfishness and a self made colour-bar on different 'shades of black'. If this does not happen crime and sins will continue being committed by people in our nation against each other regardless of status, and be passed on into the genes of future generations in favour of these. The sad thing is that some of the fruits are all too obvious, like corruption, murder, loss of concern for one another, and the creation of a grieving and overall ever-complaining nation.
The root cause to all these unwanted fruits are due to our steering towards loss of adherence to principle, vision and mission statements that promote morality and right standing behind the formation of institutions, offices and organisations. These sustain the foundation of what moulds the ideal and upright citizen, leader, responsible member of society and their positive effect upon society. But alas, many of these have since been discarded, compromised, 'prostitutionalized and bustardized' leading to unproductiveness, functional illiteracy, shame and disrepute. Why is there no more pride and dignity behind the people who commit themselves to take up responsibility and swear mission statements into institutions and offices of influence? Not only in economics and politics of the country, but even in marriages this nasty bubble gum still sticks. Shame on you.
Nations just like communities at times eat their own children by discarding their people into the hands of fate but what they will actually be doing is creating a new cliché that these people are victims, or rather necessary sacrifices in the railway of change and development. Again, they are wrong and this is a cause of concern.
However, being concerned, knowing and even having a desire about the creation of a free, independent people with a better tomorrow sometimes is not enough. There needs to be an amazing implementation of steps, leaps and gallops towards such an end. This does not come about when we view development as a personal concept or ideology, for it only breeds more narrow-minded cocoons who view individualistic accomplishments as success. We need to transcend our differences and hatred for one another or adapted past thoughts on who wronged who. We should also urgently stop this unhealthy competition of being better than thou and see the bigger picture that we all have a destiny to accomplish, regardless of how small it may seem or what our position in society may be viewed to be.
Regardless of status and location there are things that one needs to tap into. These need to be shaken up by looking deep into ones' self and thinking hard into what they can do in making life better for themselves and somebody else. Three eyes are better than one, so be the third eye which sees that belief in God and proper use of talents, skill and technology should work toward this end of making another individual whether young or old, viewing themselves as poor or rich, able or disabled, perfect or imperfect, good or bad, beautiful or ugly, pure or impure: to realise that they are special and still have a unique and essential part to play in this thing called life. It is a necessary risk which may begin with small effort in the steps of creating a legacy whilst, at the same time changing history by shifting society one step at a time. Only then will we be right in achieving true freedom and true independence.
Tafadzwa C. Murwisi is a writer, speaker and advocate for youth empowerment. He studied English and communication and is the creator of the Generation for Action Newsletter, which focuses on youth development issues. You can contact him on generation4action@yahoo.com or calistomurwisi@gmail.com
Source - Tafadzwa C. Murwisi
All articles and letters published on Bulawayo24 have been independently written by members of Bulawayo24's community. The views of users published on Bulawayo24 are therefore their own and do not necessarily represent the views of Bulawayo24. Bulawayo24 editors also reserve the right to edit or delete any and all comments received.