Opinion / Columnist
A prophet is not without honour save in his own country
02 Feb 2017 at 13:01hrs |
Views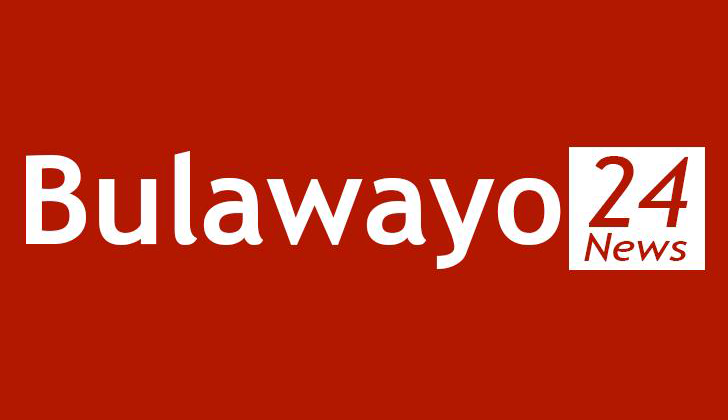 Many a times, people begin to realise the importance of something after they have lost it, the same scenario that also happens in human relations.
One needs to attend a funeral to understand this. Mourners would be showering praises to the deceased. One person that some Zimbabweans will certainly treasure his existence, belatedly though is Cde Robert Mugabe. Zimbabwe will never be the same after God has allowed him to rest. However, there are a few who are conscious of this reality. Vice President Emmerson Mnangagwa is one of the few Zimbabweans who know that the nation is abundantly blessed to have the calibre of President Mugabe amongst them. He revealed his consciousness of the centrality of President Mugabe in August 2015, in an interview with Baffour Ankomah, the Editor at Large of the London-based New African Magazine.
"I don't think the next generation will be able to produce a person like him (President Mugabe). I don't think we can get a person even in our generation who can fill his shoes to the extent that he has been able to remain an intellectual giant in leading our people and charting a course for the African people of this region, perhaps even continentally...Within the current African leadership, I don't see many who can fill the shoes of the founding fathers. The only one I know without thinking much is President Mugabe. It will take a long time for this country to produce a man of his calibre, if at all we can....We will miss him dearly," said VP Mnangagwa.
That was a candid assessment of President Mugabe by his deputy. Despite being one of the probable heirs to President Mugabe, VP Mnangagwa found himself among the myriad that cannot squarely fit in President Mugabe's shoes. That on itself is a rare attribute of a leader. Indeed Zimbabwe will dearly miss the African iconic revolutionary leader.
However, they are not all Zimbabweans who know the blessings that Zimbabwe has in President Mugabe. Some even wish him dead. President Mugabe's existence on this planet is treasured more beyond the frontiers. There are citizens of other countries who wish if he could be their President. Even Julius Malema himself who recently called President Mugabe to step down, once proposed that the United States of Africa must have the Zimbabwean leader as its president. This was, of course before he was corrupted by a few US dollars that he is taking delivery to assist the West in their regime change project.
One day Jesus told the people of Nazareth a statement that can be applied in Zimbabwe today. "A prophet is not without honour save in his own country," reads the divine statement which was recorded in the books of Luke 4:24, Mathew13:57 and Mark 6:4. Truly, President Mugabe is not without honour save in his own country.
During the recent AU's 28th Ordinary Summit in Addis Ababa, Ethiopia, the bloc's new chairman Alpha Conde could not hide his over-the-top adulation of President Mugabe. He extolled President Mugabe whom he said was a symbol of Pan-Africanism. "We want to thank President Mugabe who is the source of our pride despite what the western world thinks," said Mr Conde, who is also the President of Guinea, to thousands of delegates at the close of the summit.
Mr Conde knows for sure that the continent benefits a lot from President Mugabe, one of the few surviving founding fathers of Africa. AU was founded by the likes of Kwameh Nkrumah of Ghana, Julius Nyerere of Tanzania, Modibo Keita of Mali, Gamal Abdul Nasser of Egypt, Sekou Toure of Guinea, Ben Bella of Algeria, Haile Selasse of Ethiopia and Jomo Kenyatta of Kenya among others. The bloc was formed to promote the unity and solidarity of African States; coordinate and intensify their cooperation and efforts to achieve a better life for the peoples of Africa.
It was also formed to safeguard the sovereignty and territorial integrity of member states and rid the continent of colonialism and apartheid. It is these objectives that President Mugabe, as a founding father, had reservations on the re-admission of Morocco in the bloc. Morocco invaded the Saharawi Arab Democratic Republic upon its independence from Spain. AU would do well if it gives an ear to the people who comprehensively know the founding principles of the union. It's unfortunate that the new crop of leaders in Africa is not as principled as the founding fathers, who must be turning in their graves to see their predecessors putting monetary benefit above ideology.
Source - Rufaro Mufundirwa
All articles and letters published on Bulawayo24 have been independently written by members of Bulawayo24's community. The views of users published on Bulawayo24 are therefore their own and do not necessarily represent the views of Bulawayo24. Bulawayo24 editors also reserve the right to edit or delete any and all comments received.