Opinion / Columnist
Fire on the ZAPU Mountain as succession war erupts
06 Feb 2017 at 09:03hrs |
Views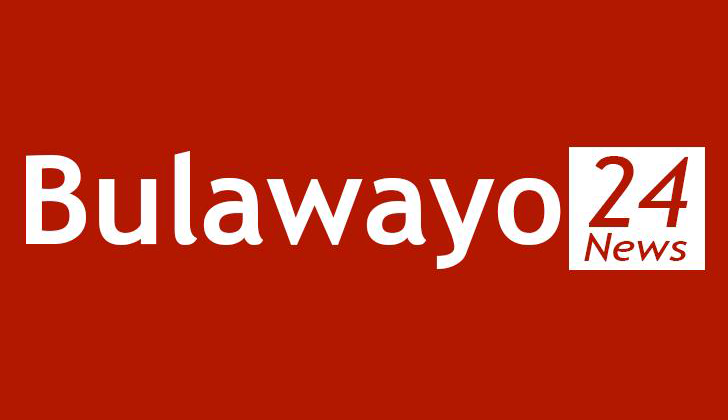 A succession war is developing and growing fast in ZAPU as differences emerge in the party with two opposing factions disagreeing over the continued Presidency of Dumiso Dabengwa, who at Congress indicated his desire and intention to retire in 2019 when he turns eighty years of age.
In the last two weeks, party spokesperson Iphithule Maphosa told Newsday's Southern Eye that the party is yet to decide whether or not to let President Dabengwa go on retirement, indicating that the party needed him to give strong leadership that the crisis ridden party needs currently. Maphosa made indications that although ZAPU were considering an alternative should the need arise, President Dabengwa still topped their list of possible presidential candidates for the 2018 poll.
Maphosa made the strongest indication in the Newsday story of the desire by the party to have President Dabengwa go his full term that ends in 2020 and also contest the 2018 presidential poll, saying Dabengwa's people given mandate at the helm of the party legally ends at the Congress due in 2020.
The ZAPU spokesman seems to have torched a storm with rival party members who are of a different choice for presidential candidate and are seemingly bent on capitalising on Dabengwa's announcement of his retirement . Following the Newsday story, coupled with what was termed as antics by the party Secretary for Information and Publicity, a group that is rabidly opposed to Dabengwa's continued presidency have come out guns blazing attacking Maphosa and his alleged faction that has a moniker of Millenniads.
This publication is reliably informed that the Millenniads is a group under the stewardship of Maphosa, whose agenda of existence is to protect Dabengwa and ensure he finishes his second and last term as President of ZAPU. It is alleged the group is fighting battles of supremacy and control with another within the party, that is pushing for early exit of Dabengwa and immediate replacement by the party's current Secretary General Strike Mkandla as both Presidential candidate and party president, setting up the party for a possible extra ordinary congress before 2020.
This issue seems to have generated heated debate within ZAPU, with sharp differences showing and two opposing sides openly showing face.
A source that holds a high position in ZAPU, who spoke on condition of anonymity fearing what he called backlash with the Milleniads, said Maphosa is out in full support of Dabengwa completing his second and last term as president while accusing those agitating for his premature exit of creating and feeding confusion in the party. The source, who labelled the Milleniads an overly connected and currently in control group within ZAPU, under the leadership of party spokesperson Iphithule Maphosa and comprising those who are defending Dumiso Dabengwa's stay until next congress in 2020, were at work to destabilise the other group led by Secretary General Strike Mkandla to ensure a smooth ride for Dabengwa till 2020.
The Mkandla led and loyal group are reportedly pushing for immediate exit by Dabengwa arguing they cannot keep him when he is not contesting the 2018 presidential election and are angling for a Strike Mkandla immediate take over. Strike Mkandla is the current Secretary General of ZAPU and late last year, his name was mentioned in another succession story in ZAPU where the Bulawayo provincial leadership was booted out for inactivity and failure to grow the party in the province. The dissolution was linked to successionist politics in the party that were sparked by Dabengwa's announcement at August 2016 Congress of his pending retirement. So far the Secretary General has not commented to the allegations to which he seems heavily linked to.
Our source's assertions on the factionalism in the oldest party in the country were corroborated by former Bulawayo provincial secretary, Victor Nhliziyo who told this reporter on the phone how the Milleniads have worked to consolidate the Dabengwa presidency following the August 2016 Congress by influencing structures to back Dabengwa while getting rid of those who had a different opinion and refused to conform, just as the dissolution of Bulawayo Provincial Executive Committee that was viewed to be pro-Mkandla is testimony to that.
He said Bulawayo Executive Committee was seen to be behind Mkandla hence its dissolution at the machinations of Maphosa and his group, the main aim being that of weakening Mkandla ahead of the process to find a presidential candidate and subsequent replacement of President Dabengwa.
Nhliziyo, who says he and his colleagues in the former provincial executive do not recognise the dissolution of Bulawayo last year, which he blamed on Maphosa, whom he accused of playing kingmaker in the party.
Nhliziyo said the Millenniads group were heavily connected to the current president and the rest of the National Executive Committee, to which Maphosa is a member. He said Mkandla is opposed by a big number within the National Executive since most members of the decision making body were aligned to Maphosa's school of thought which automatically made them members of his grouping.
"As you can see, this Maphosa boy and his group have gotten used to always getting their way through everything and having what they want all the time. Listen to his tone when he speaks, he thinks he has authority, which he obviously gets on the strength of his connection to Dabengwa", said Nhliziyo.
Nhliziyo said Maphosa and the party president have an unusual personal relationship that is too close to be only political. " We hear Iphithule is chief strategist for their group, which argues there is no necessary need for a special congress to have a new president" said Nhliziyo, who sounded worked up and frustrated.
"In party succession matrices, we usually have people who decide or influence which side the dice rests on. ZANU PF has Jonathan Moyo, MDCT has Nelson Chamisa. ZAPU has Iphithule Maphosa and the boy is bad news when he stands opposed to you. We are told he once led a resistance movement within Welshman Ncube's MDC and he always had it his way. His movement was so vicious and strong they got a nick name Boko Haram.
" He is sly and difficult to handle because all the time he strikes the right cords in as far as connections are concerned. Now he intends to play king maker in this process. If we don't put brakes on him they are sure to run away with it", said Nhliziyo in reference to Maphosa, saying their group needs to stop the Millenniads if they entertain any hopes of having Mkandla succeeding Dabengwa.
According to excepts extracted from the whatsapp morning debate that were made available to this publication, sharp differences emerged over the presidency issue with Maphosa demanding order from those aspiring to replace Dabengwa, saying anyone who pushes out the president who has already announced his exit date shows disorderly character and must never be allowed to take over reins at the country's oldest party. Maphosa literally dismissed those he referred to as disorganised and overzealous anarchists bent on causing confusion, saying they only thrived on despondency and confusion to cover up for their incapabilities. According to Nhliziyo, this was in reference to Strike Mkandla, whom Nhliziyo is openly backing for immediate take over at ZAPU.
In the whatsapp messages in possession of this publication, Maphosa, without mentioning any names, allegedly questioned why there are people pushing for the ouster of Dabengwa when he has already announced his exit date, labelling such as disorderly characters who cannot lead.
"Once one comes stampeding for something whose time hasn't arrived, it shows a disorderly character, I write such off instantly. I cannot be led by a person who knows no order", reads one of the messages allegedly by the ZAPU spokesperson during the morning heated debate, which Nhliziyo said was in reference to Mkandla and his lobby group. Maphosa, whom Nhliziyo said does not usually mince his words, also said during the debate that those pushing Dabengwa out before his time are anarchists who create and feed confusion to cover up for their incapacity to lead the party.
Nhliziyo also raised suspicion the Milleniards group could be working at raising a successor who is not the current Secretary General to take over in 2020, hence their push for a continued Dabengwa stay to buy time or their plan as they identify and groom their choice, an assertion also raised by our anonymous source.
This reporter called the ZAPU spokesperson and Maphosa, who has never shied away from media before, refused to comment, saying he does" not know who our anonymous source and Victor Nhliziyo are and as such will not dignify rumours from non-party members by commenting on them", before asking to be left to enjoy ZAPU's weekend public meeting at Marula. Asked to respond on Nhliziyo's opinion on his person and character, where he is likened to Jonathan Moyo, G40, and the Boko Haram story, Maphosa had this to say, " I will not comment".
The ZAPU Secretary General Strike Mkandla could not be reached for comment as his phone went unanswered until publication.
Source - Christopher Ndhlovu and Sithuli Ndaba
All articles and letters published on Bulawayo24 have been independently written by members of Bulawayo24's community. The views of users published on Bulawayo24 are therefore their own and do not necessarily represent the views of Bulawayo24. Bulawayo24 editors also reserve the right to edit or delete any and all comments received.