Opinion / Columnist
Of 2018 and 'Quarrelations' of the opposition
06 Feb 2017 at 14:48hrs |
Views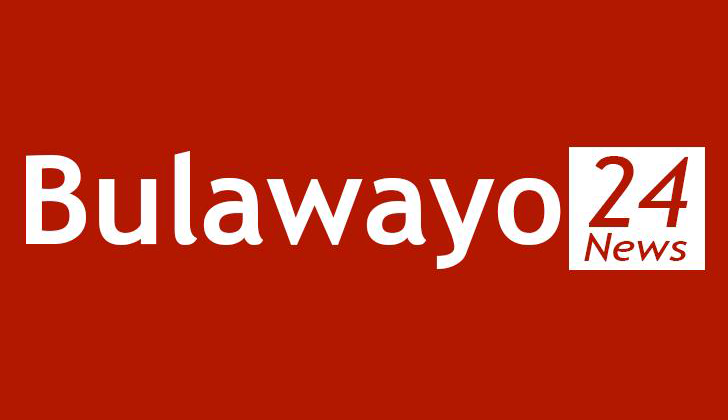 Political discord is the order of the day in corridors of power in the opposition political movement. All eyes are on Joice Mujuru and Morgan Tsvangirai. The biggest open secret is that the two leaders will never agree for a coalition based on the following painful facts.
- Joice Mujuru has for long tasted the sweet nectar of power. For 34 years, Mujuru was pampered by Zanu PF comforts using the powerful hand of her slain husband Solomon to meander herself up the corridors of power both in Zanu PF and government. For 34 years, Joice knew the real taste of power and will not negotiate herself out of such sweetness. Presently Mujuru is at her coldest moment in 34 years. She cannot wait a minute longer to be admitted at Munhumutapa Buildings.
- Mujuru is quite aware of the many top heavies in Tsvangirai's MDC party. Tsvangirai's profile rose considerably during his days in a Unity Government he shared with Mugabe where Mujuru was present. During those days, Tsvangirai had more political power than Mujuru while Mujuru enjoyed more ceremonial power at the behest of Mugabe. That power seesaw creates a continuous cold war between the two political frontiers making each of them wanting to take the lead based on that yesteryear set up.
During the Unity government, Tsvangirai elevated many of his lieutenants to ministerial positions, titles they will carry on their CVs to the coalition talks. Although Tsvangirai has lost some of his former ministers to factional fights, the same faces are emerging at the coalition indabas as coalition partners either leading their own political parties or as powerful members of such political establishments. These characters include Tendai Biti and Elton Mangoma who come wearing presidential hats of their own political parties.
Welshman Ncube will also come wearing a presidential hat from his MDC-N party. All these have been ministers with Biti having been the all too powerful Finance Minister of the quarrelsome inclusive government of three political parties.
Tsvangirai will obviously usurp the seniority from all the parties that broke away from his party and will use that as fodder to demand more say and power. This will invite discord even from his former members.
Other former MDC ministers to demand stakes will be Sam Sipepa Nkomo who eloped to Mujuru's party a few days after celebrating a second anniversary with Biti where he was vice president of the People's Democratic Party. Another former minister, Gorden Moyo, a powerful secretary general of the PDP also has wide eyes for influential office in the unborn coalition.
Tsvangirai has two other former ministers in his bag, Nelson Chamisa and Elias Mudzuri both vice presidents of his party alongside Thokozani Khupe.
Thokozani Khupe was a deputy prime Minister in the testy inclusive government where she commanded lots of respect in Matabeleland and Bulawayo. She still commands substantial respect from Bulawayo. She is hell scared of the coalition because of tribal considerations and is loudly contradicting her boss on the subject and would rather die than see it being born. She appears to be comfortable seeing an abortion of the idea than her political murder. Khupe sees herself being thrown very far away from the epicenter of power in any coalition set up. She sees her major undoing being regionalism, tribalism and patriarchy. Khupe still has beef with Tsvangirai over the appointment of two other people into her position. She received their appointments as daylight coups on her office and has no intention of forgiving anyone involved in this arrangement. Therefore, the discord in the MDC-T is enough fuel to ignite anti-coalition flames towards and during any such arrangement if ever it shall see the light of day.
- Mujuru also brings in her bag former ministers who will never be content with small postings in the touted coalition. These include Didymus Mutasa who holds a position in the founding elders' council of the party. He carries with him the credentials of being a long time minister and having led the all too powerful ministry of state security. Other former ministers with comparable experience in government and cabinet business include the flip flopping Dzikamai Mavhaire who is national organizer with Mujuru's party, Rugare Gumbo and Sylvester Nguni. The youthful and ambitious Bright Matonga, despite his cold wars with Mujuru will also want tall stakes in the coalition.
War veterans occupy high positions in ZimPF. Among them is the vocal Jabulani Sibanda. Amen Mpofu, a seasoned Bulawayo politician who heads the war veterans in ZimPF will also be geared for higher office. War veterans are sharply divided over Tsvangirai while some in the MDC view the veterans of the liberation struggle with sufficient contempt.
- There is distrust between former Zanu PF and former MDC members in ZimPF and the two camps have often clashing ideas on the manner of negotiations for possible coalitions. Noteworthy is that both ZImPF and MDC-T are home to former legislators and councilors from powerful metropolis.
- There is also a plurality of petty other political parties who will want a stake in the coalition talks. These will come with their presidents and top hierarchies expecting top table chairs too. Other political parties are in the making ahead of the 2018 plebiscite. Evan Mawarire made an unexpected return from his self exile in the USA and the political rumor mill has already linked the return to a new political party in the making. He will also want a stake at the coalition indaba.
- The hash tag movements of 2016 also claim credit for having aided the opposition movement gain political mojo and profit in 2016 and would obviously want a stake at the coalition tables. Among the activists poised for a fight at the coalition party spoils will be Linda Masarira, Happmore Chidziva, Patson Dzamara and others. See? The list of heady political charge hands is long and likely to create enough confusion for progress.
- The coalition talk is like a carcass in the desert while the proponents are vultures circling in the air. Each vulture is ready to pounce and take full unfair advantage of all the other vultures. The interesting part is that each vulture is quite aware of the intentions of every other vulture and positively wishes that none of the fellow vultures is aware of its selfish agenda on the carcass.
Source - Chigumbu Warikandwa
All articles and letters published on Bulawayo24 have been independently written by members of Bulawayo24's community. The views of users published on Bulawayo24 are therefore their own and do not necessarily represent the views of Bulawayo24. Bulawayo24 editors also reserve the right to edit or delete any and all comments received.