Opinion / Columnist
21st February Celebrations ; The Gukurahundi antithesis
13 Feb 2017 at 10:59hrs |
Views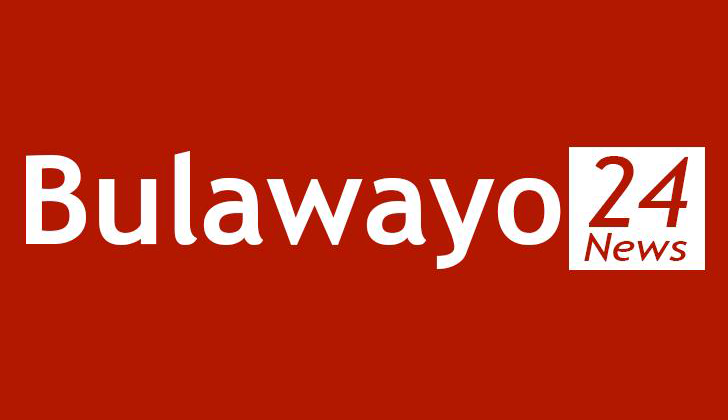 February 21 is the birthday of Zimbabwe's nonagenarian president Robert Mugabe. I don't know if l should be wishing him well or otherwise but let me leave the pleasantries to other parties. Whilst l concede that Robert Mugabe ( or is it the 21st February Movement ) are free to choose any place in Zimbabwe as a venue for hid birthday celebrations, l feel it would be prudent for him to consider the feelings of the community around which the celebrations are to be held. The fact that Mugabe, the architect of gukurahundi would celebrate his 93rd birthday at REPS, a site only 70km from the infamous Bhalagwe, a place where hundreds of men were thrown into a disused mine and left to die leaves a bitter taste in a lot of gukurahundi survivors. The order to perform this heinous act came from none other than Mugabe himself. He might as well have thrown these men into the mine shaft himself. Of course Mugabe's hands are dripping with the blood of the innocent villagers murdered during the gukurahundi massacre, there's no denying that. This blood of the innocent villagers will haunt him forever in life and in death. Not Robert Mugabe alone but his co conspirators ; Emmerson Mnangagwa, Perence Shiri, Sydney Sekeramayi, Brigadier Munemo ...I'm very certain that today Margaret Thatcher and Solomom Mujuru's souls are tormented by the souls of the innocent villagers they helped butcher during gukurahundi. They hear the wailing of innocent children, they see the anguish in the faces of the women they murdered, they hear the moans and groans of men they decapitated and subsequently killed.

The choice of Matobo district as venue for Mugabe's 93rd birthday celebrations is not only ill fated but is scandalous, malicious, atrocious, notorious and downright selfish. There'll be much aplomb and fanfare at the celebration venue whilst some 70km in Bhalagwe the bones of men thrown down the shaft more than three decades ago would be turning, trying to rise and confront the man who caused their demise and get answers to the one pertinent question ' what crime did we commit that warranted such horrendous action ' The demise of these mortal souls may have occur ed more than thirty years ago but their spirits live on. The spirits of these men are alive as in life. The bones of the Bhalagwe victims continue to twist and turn. They cry incessant tears ; tears of blood. There're hundreds of souls lingering around Bhalagwe all seeking to be released. The panacea lies in Mugabe himself granting that these poor innocent souls be given dignified burials. That way, thees souls would stop tormenting their kith and kin asking for a proper resting places. They'll stop tormenting Mugabe and the other transgressors asking why they were murdered. Instead of feasting on beer, meat and cake, the best celebration that can be accorded the people of Matobo Distric and the whole of Matebeleland region and the Midlands province is to allow the gukurahundi survivors to bury their dearly departed in dignity. It is unAfrican and inhumane to have a celebratory party whilst next door, people are mourning. This is not an attempt to besmirch the person of Mugabe but merely stating fact as is.



The ethnocentric modus operandi of the 1980s orchestrated by Mugabe, the British government, the North Koreans and of course South Africa saw tens of thousands of innocent villagers from Matebeleland Region and the Midlands Province perish. Hundreds of thousands more became homeless. The suppurative effects of such wounds would continue forever until and unless gukurahundi has been addressed properly with no intimidation and/or interference from the state apparatus. The government of Zimbabwe cannot and will never be able to abrogate gukurahundi infinatum. Robert Mugabe and his ilk should be suffering from a crisis of conscience by now for the roles they played during gukurahundi. We see this in Mnangagwa playing the Zezuru - Karanga card and in Joyce Mujuru vehemently denying her husband's involvement in gukurahundi. Zimbabwe needs to do something to appease the spirits of the gukurahundi victims. This is Mugabe;s opportune moment to kickstart the process. Natural processes are inevitable. Gukurahundi perpetrators being in the late stages of life bask in the comfort that they'll take their involvement in the gukurahundi atrocities with them to their graves. But as fate would have it, the blood of the innocent victims would haunt them in life and beyond the grave. Ngesintu sakithi sithi ' Icala kaliboli '

In the gospel of St Matthew we are told that after capturing Jesus and bringing Him before Governor Pilate, the High Priests and the elders urged people to demand that Barabbas be freed and Jesus crucified. Nothing could change their minds. When Pilate washed his hands and gave Jesus up to them telling them that His (Jesus) blood was their responsibility they chanted "Let his blood be on us and our children" ( Matthew 27; 25 ).
Is this what Mugabe wishes for his children, grandchildren and many more of his generation to come?




Source - Nomagugu Khumalo, Director - Gukurahundi Genocide Survivors for Justice

All articles and letters published on Bulawayo24 have been independently written by members of Bulawayo24's community. The views of users published on Bulawayo24 are therefore their own and do not necessarily represent the views of Bulawayo24. Bulawayo24 editors also reserve the right to edit or delete any and all comments received.