Opinion / Columnist
'Mugabe the man'
19 Feb 2017 at 09:12hrs |
Views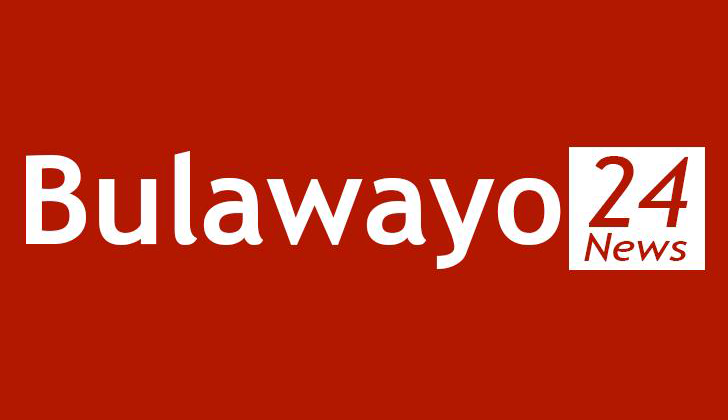 I was fortunate to work closely with President Mugabe soon after Independence in 1980 as one of the few people seconded to strategic parastatals by the party. Thomas Nyagumbo, Kumbirai Katsande, Lazaraus Zano and I were deployed to different cities under the Dairy Marketing Board. I was a sub-accountant in Gweru until my reassignment to Zimbabwe House to help set up an administration there.
I took up my new post of Comptroller of the Prime Minister's household in 1981, becoming the first to hold the post.
President Mugabe caught me by surprise one day.
He said, "Mushohwe, you are most welcome here. Ninety-nine percent of the people you see here; gardeners, cooks, waiters and cleaners, were left by the Smith-Muzorewa Government.
"And you are going to work with them."
I said to the Prime Minister, "If these people were left here by Smith and Muzorewa, how can you allow them to work for you? What if Smith and Muzorewa ask them to harm you?"
He responded: "I have been here since the beginning of last year; I have forgiven Smith and Muzorewa because bygones are bygones. I have even kept Peter Walls and Ken Flower at the top of our security."
The Prime Minister spoke about education almost daily. He would ask me what I was doing to further my education, and sometimes gave me reading material.
I now realise that that's the motivation I needed as I have four Masters degrees and two weeks ago, I went to KwaZulu Natal, South Africa to defend my PhD.
Many others were gardeners, but now have degrees.
At one point, the Prime Minister said to me, "I want to open a window of opportunity to some of the comrades who are now ministers; commanders in the army, police and air force, or business leaders. They did not acquire much education as they left their homes to join the liberation struggle.
"I want them to continue with their education since they now occupy influential positions.
"It is not good for the nation to begin to doubt those leading Government and the security sector."
So, he surrendered three of his offices at State House, turning them into classrooms. One could not take away the teacher in President Mugabe as he became one of the teachers at that centre.
He taught Law, and some of those who are now High and Supreme Court judges were in his class. Many security sector leaders are products of that education programme.
A core team of teachers drove the programme. Among them were Minister Sydney Sekeramayi who taught Biology, Dr Charles Utete, Chanakira (the secretary for education), Fay Chung and Ibbo Mandaza.
I was the co-ordinator, while others such as George Charamba later came aboard as teachers. The programme went on until 1987 when the Prime Minister thought the security situation was now predictable.
Former Vice-President Dr Joice Mujuru was among the high-ranking officials who benefited. She had nowhere to start, but did not quit.
It was her husband, Solomon, who quit because he could not cope. President Mugabe taught her Law, while I took her through Accounts and Economics.
She had serious problems grasping basic accounting principles, and the law of demand and supply. I went to the extent of gesturing aggressively and delivering lessons in Shona just to make her understand.
I give her credit because she persisted even though it was clear that she was academically challenged.
Tongogara's missing socks
Zimbabweans should celebrate the birth of our iconic leader for a number of reasons. To start with, President Mugabe is a teacher who wants young people to be liberated.
He was a disciplined, focused and committed young person. The youth, especially, must emulate him and continue with the liberation struggle which is now about the economy.
The 21st February Movement celebrations must remind us all that one must be disciplined for them to become a good leader. You have to be honest and understand the foundation of our nation. We need to be honest, disciplined and focused leaders because President Mugabe has all these traits.
President Mugabe does not take what is not his. Some of his virtues, like honesty, are not transferable.
The honesty displayed by President Mugabe is quite noteworthy.
I remember in the 1980s on his birthday, an Indian businessman, I think his name was Mr Patel, gave the President Z$1 000.
The President said, "This is too much money for me. What do I need it for? Make out the cheque to the party."
And the money was donated to Zanu-PF.
Of all the livestock that he has been given over the years, since the 1980s, not one beast has found its way to Zvimba (President Mugabe's rural home). All of it has been given to Jongwe Farm to benefit the party.
Again in the early 1980s, there is a time we had a bumper harvest and tonnes of maize were donated to President Mugabe. He gave all of it to charity.
Now, if he can give away that which is given to him, do you think he is corrupt?
Other people, when they are in positions of authority, they become greedy and corrupt. But not President Mugabe.
Where else do you get such honest leadership?
He also has a photographic memory: None of us in Cabinet can say he/she has a better memory. I shall never forget one morning in 1985 when he asked, "Mushohwe, do you remember the gift I was given by (those) American visitors?"
I tried to recall what he was talking about, but couldn't remember.
I responded: "Your Excellency, what was it like?"
He remembered every detail, insisting that he had given the gift to me.
When the President touches his forehead and leans forward, you can bet that he will remember even the smallest thing that happened decades ago.
I started unpacking briefcases and to my amazement, he pointed at the briefcase with the gift.
On another day, he said to me, "I cannot find a pair of my socks."
He said (General Josiah) Tongogara had bought the pair for him in 1979, and he had kept them for all those years (this was now 1986/87).
President Mugabe will tell you about people he went to school with.
I have had the privilege of staying at State House with him for many years, and I was exposed to many of his relatives.
Changing Fort Hare
In 1994, when South Africa became independent, he asked President Nelson Mandela if he could send some students to Fort Hare University where he had studied in the 1950s. The President said he wanted to start a scholarship programme to help disadvantaged children, mainly from the periphery of the country where most schools did not have electricity and "degreed" teachers but the kids still passed.
He said such children were from poor families or were orphaned, and should be given an opportunity to go to university.
This was the genesis of the Presidential Scholarship Programme.
In 1995, we sent 15 students to Fort Hare University.
That group did extremely well, and the then Vice-Chancellor of Fort Hare University came to Harare in 1996 to plead with President Mugabe to increase the numbers.
He was impressed. That's how the numbers increased to a point where we were sending 250 every year.
At the time, Fort Hare was not accredited by major accounting institutions.
We, however, thought that such students were of greater need to Zimbabwe.
Therefore, we sent them to Fort Hare for three years and then to Rand Afrikaans University (now University of Johannesburg) for post-graduate (honours) studies in Accounting.
Our students helped Fort Hare University to get authorisation to take Accounting (honours) students.
In 2016, it was realised that Fort Hare, despite being a great university, does not offer certain programmes, so we started sending our students to other universities like Witswatersrand and Sisulu, among others, to widen the scope of programmes they can take up.
So far, more than 20 000 students have completed their undergraduate or post-graduate studies. Many are now professors. Five professors at Fort Hare came through this programme which now also has corporate support.
In 2014, the Anglo-American company sponsored nine Mining Engineering students, while 50 students went to China in September 2015. The company is here in Zimbabwe, and will sponsor 100 students this year and another 100 in 2018.
The great listener
As Chairman of Cabinet, President Mugabe does not dictate Cabinet, but Chairs it.
He is a great listener. He spends more of his time listening than talking.
He only intervenes when there is need.
You can argue over an issue, but he will not tell you to shut up.
He gives everyone time to contribute to debate and is sure not to interrupt as you offer your thoughts. It really amazes me.
People can argue or disagree over an issues, but he doesn't rule you out. He listens. That's the man President Mugabe is.
------
Dr Christopher Mushohwe is the Minister of Information, Media and Broadcasting Services. He shared these views with The Sunday Mail's Chief Reporter Kuda Bwititi in Harare on February 16, 2017 ahead of President Mugabe's 93rd birthday
Source - zimpapers
All articles and letters published on Bulawayo24 have been independently written by members of Bulawayo24's community. The views of users published on Bulawayo24 are therefore their own and do not necessarily represent the views of Bulawayo24. Bulawayo24 editors also reserve the right to edit or delete any and all comments received.