Opinion / Columnist
Girl-Students are cooking meals for their boyfriend in Zambia: First letter to the women of Zimbabwe
19 Feb 2017 at 16:46hrs |
Views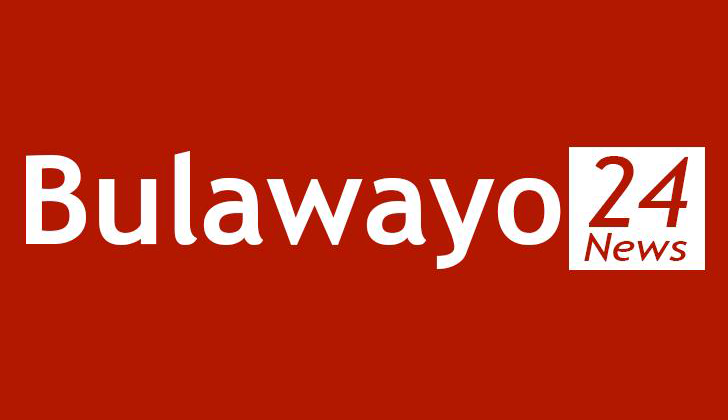 International Women's Day 2017
Of late the social media was telling us big time what is going on in Zambia: the dear neighbours north of us. The young women are going traditional: they are cooking for their boyfriends in hostels: highest institutions of learning. When such news becomes news and we should know that it is just the tip of the iceberg. There is still a lot to be desired when it comes to emancipation of girl-children and women empowerment in our sub-Sahara continent. Where are they getting it wrong in Zambia: where are we getting it wrong here in Zimbabwe? The Zimbabwe student and undergraduates may not be cooking for their boyfriends but there are so many issues that borders around "cooking for a male friend" to get him to marry her.
Some desperation in our girl-children to get married is visible and invincible. Their mothers are desperate too to get their girl-children to get married: that is where our dilemma lies. A girl-child get this unspoken message from the mother and female relatives in social institutions: she has to make sure she settles for a marriage in the near future. This puts pressure on the part of the girl to do anything to get the young man to marry her. This should be part of the reason why in Zambia girl-students are cooking for their boyfriends to prove she is a good potential wife. In retrospect that's abuse of the first order.
Our girls need mentoring seriously. In our societies: the lack of visible female role-models is a cause for concern. Our adolescent girls do not have role models to look up to. It would appear that we mothers are failing them big time. We are failing to send the baton to the next generation by imparting those messages that give girl-empowerment and girl-self dignity and respect: her fundamental right. What I still remember when I was a growing up girl are messages I got from my female elders who were equally my role models: how they emphasized education first and marriage last: was the mantra I breathed and inhaled until it sank right into my psyche and it became part of me: it was that part of advice I identified myself with during my educational journey to this day.
It did not surprise me much when I read the horror of female student who do the cooking for their boyfriends in Zambian universities and colleges. There are several parallels to this unbecoming practice even in Zimbabwe too. Today in 2017; sadly, those messages that told us to value education and women empowerment are not as strong and effective today as they were during our growing years of yester-year. The value systems have changed from good to bad. Young women and growing girls do not value education anymore; they want quick fix gratifications: our challenges indeed. The 90% unemployment is sending thousands young girls and young women into the street to eke out a living by actually selling themselves.
We read in the social media often how Universities in Zimbabwe have high rate of girls who have to sell themselves to survive the down turn. This becomes very challenging for activists to talk about high morals in such absolute desperation. It would appear as if prostitution is the means that justify the ends for a cash-strapped student. Cash flows are scarce in Zimbabwe. Those jobs: part-time jobs are no longer available for student to earn a decent living by working and studying at the same time: what usually happens in most developed countries. This is the latest development that should make us ashamed to be Zimbabwean mothers.
The theme of my discussion today is about discriminatory social institutions that choke the community of sustainable development by denying the girl-child social privileges: our traditions impede, suppress and compress; how they have continued to keep our girl-children in subject position. Our women are domesticated from birth right across their life cycle to be subordinates of their male counterparts. Does it surprise us then if we read about young women risking their future prospects to please mere boyfriends out there in higher institutions of learning in the hope of getting married to them; boy-friends? This practice is wholly a sign of gender abuse that is perpetuated (it is existent from birth) in higher institutions of learning.
In the Sub-Sahara Africa gender disparities will always be chronic issues unless we tackle the roots cause of those evident imbalances, social barriers that are deeply entrenched in our societies. To end poverty, hunger and indeed addressing gender inequalities in our societies we need educated girl-children. A young undergraduate who is occupied with cooking for a boyfriend will drop out of tertiary education and can be forced to begin family life with no academic qualifications in her name. Who is going to develop the family, the community and indeed the nation if the girl-child becomes a mother and wife prematurely?
Somali Caprise et al characterise the roots of gender imbalance right in our social institutions such as families. There is open discrimination in the family whereby the birth of the boy is preferred always, there is gender based violence and restricted access to resources for girl-children and young women. (Girls are not sent to schools)Their findings reiterate that early marriage for the girl means the beginning of child bearing and that in itself the cycle of poverty. Early marriages in most cases undermines and reduces the integrity of the girl-child adversely, she has no leverage in the marriage but a figment, a subject of the man she has married.
We need to target discriminatory laws in our communities because our social families are the fertile grounds in nurturing discriminatory social norms that are embedded in our cultural practices. To tackle social evils such as poverty we need an educated girl-child: success is not possible without or in the absence of an educated woman and mothers in the society. We need to revise our social institutions and social laws, social norms and practices that do pose a great threat by putting obstacles for the growing African girl-child to reach her potential.
The SIGI (Social Institutions and Gender Index) policies focus on targets such as education, health and employment to achieving transformational change for the lives of adolescent girls. Policies and programmes are to be put in place to directly target discriminatory social institutions: the family: son bias, gender-based violence, discriminatory inheritance practices remain persistent, restricted access to resources. SIGI draws attention to dimensions of gender inequality that are often invincible and fundamental to girl-empowerment.
All those invincible messages that the social institutions impart to our growing girls will always impede development in our communities. When Bill Gate visited Saudi Arabia: he was asked by the high authorities in the monarch what they should do to accelerate social and economic development in their country: Bill Gates answered them: "As long as 51% of the population is excluded and deprived of taking part in the social and economic development, he did not see how?" This response should tell us about the sterling contributions women do make in the nation's social and economic development, education is an enlightenment, we already know but its implementation is wholly challenging; including countries like Zambia and Zimbabwe and indeed the sub-Sahara continent.
Professor Nkandu Luo who visited Kwame Nkrumah University appealed to female students to take their studies seriously: that message is a wakeup call for all African female students in the continent. There should never be extra responsibilities of cooking for boyfriends. The Professor is aware of the role an educated female graduate play in the country's social and economic development. We thank her for being Africa's invincible "role model" and the courage she had to take to challenge those discriminatory social institutions that are all evident in the sub-Sahara continent. Professor Luo was giving value to student girl-children by telling them to refuse exploitation of young women by young men already at those early ages of their relationships: an early indication of gender-based abuse and later violence: no integrity to the young woman, but emphasis on the importance of a man who should never cook and wash for his clothes if there is a girl-student who can do that for him.
The Gender-Action-Plan that is enshrined in the Africa Union Policies on development in the African region is committed to socio-economic development which takes into consideration the diversity in social and cultural traditional settings in the continent. An effort should be made to address cultural practices that militate against the enjoyment of freedom and rights of women and girls. According to the communiqué all gender policies should pledge some commitment to produce the basic laws that will eliminate barriers to gender equality in the continent. African countries should therefore commit themselves to gender equality actions that are complimented by other global conventions: (CEDAW) including the Millennium Development Goals 3 targets.
Source - Nomazulu Thata
All articles and letters published on Bulawayo24 have been independently written by members of Bulawayo24's community. The views of users published on Bulawayo24 are therefore their own and do not necessarily represent the views of Bulawayo24. Bulawayo24 editors also reserve the right to edit or delete any and all comments received.