Opinion / Columnist
Tsvangirai a master of empty promises
07 Mar 2017 at 05:57hrs |
Views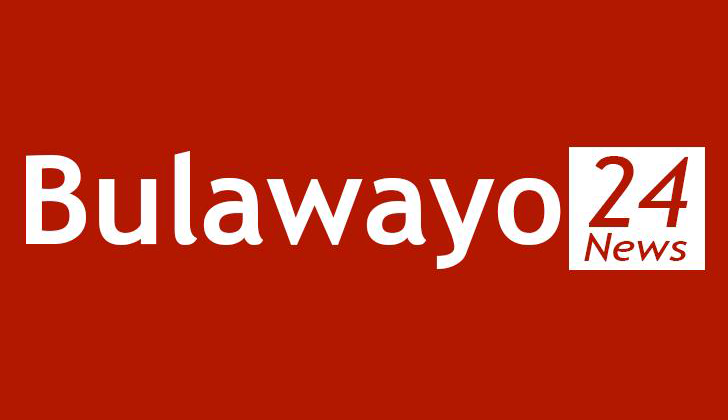 Monday's NewsDay had a story that exposes the MDC-T leader's insincerity. "Tsvangirai in court over 2013 poll coalition." Interesting, isn't it?
For the benefit of those who skipped the story, it was reported that Mr Morgan Tsvangirai was being sued in the Labour Court for failing to honour his promise to pay Moreprecision Muzadzi, who claims that he was the man behind the 2013 coalition, which saw leaders of other parties such as Welshman Ncube, Dumiso Dabengwa, Margret Dongo and Simba Makoni rallying behind the presidential candidature of Tsvangirai.
Muzadzi did this on Tsvangirai's promise that he would get two pick-up trucks and a pay cheque of $7 800. That promise has not been fulfilled, perhaps because Mr Tsvangirai feels the coalition did not work out in his favour, for he received the worst drubbing ever since he joined politics. Of promises and lies! The British reggae band, UB40 had realised this when they composed their 10th album and named it "Promises and Lies''.
Of late, the private media has been carrying stories that try to portray President Mugabe as a master of promises and lies.
They cited the issue of civil servants' bonuses which they said Government had failed to pay despite efforts on the ground to avail the bonus in cash or kind.
Currently, the Ministry of Public Service, Labour and Social Welfare is carrying out a survey to establish what civil servants prefer among the three modes of payment that are on offer.
The Labour Court case has instead exposed Mr Tsvangirai as the real master of empty promises. It is reported that the former Prime Minister is threatening Muzadzi vowing that the latter will not get a dime for the services he rendered.
Threatening service providers! What more if Mr Tsvangirai becomes the President of this nation? One imagination says he would get anything of his desire free of charge, from anyone.
This must sound a warning bell to those who are intending to coalesce around Mr Tsvangirai. The man does not make good on his promises. Perhaps meetings are currently being held where coalition conditions are crafted. Coalition partners are probably being promised certain positions in Government upon their ascendancy to power.
There is no guarantee that the man will keep his word. He is a man who understood very well the Shona maxim that goes-rinonyenga rinohwarara rinosimudza musoro rawana (he who proposes lies low and raises his head when his proposal is requited). Forewarned is forearmed. There are politicians who have swallowed the coalition idea hook, line and sinker. They must not be carried away by the false hope that Mr Tsvangirai would respect the coalition terms.
Old habits die hard. This is not the first time that Mr Tsvangirai has reneged on his promises. Muzadzi should have consulted civil servants who were once victims of the man's empty promises.
Yours truly was a civil servant then and still has photographic memories of the frustrations, distress and discomfiture that Government workers experienced as a result of the empty promises.
They had planned big on the basis of the equally big promises the MDC-T leader had made to them.
"If we are to successfully address our nation's humanitarian crisis, we must first address the urgent plight of our civil servants," said Tsvangirai, a few hours after his inauguration.
He went on to make an infinite list of false promises, the same way he did while soliciting for their votes prior to 2008 elections.
Up to the time of his exit from the fragile inclusive Government, he had not made good on his plethora of promises.
However, the civil servants had already been duped into voting for him.
One of the civil servants union leaders, Manuel Nyawo, who once engaged Mr Tsvangirai to remind him of his generous promises, especially that of pay increment, said the former Prime Minister actually scoffed at their demands.
"He (Tsvangirai) was not clear as to what government was doing or intend to do to solve our problems. In fact he told us that he is not government that puts food on the table for civil servants. He told us that we were expecting too much and for us to get anything anytime soon was daydreaming," said Nyawo in 2012.
Civil servants were ridiculed for demanding what they were promised. It seems the man always becomes angry as a way of threatening those who remind him of the promises he would have made.
Muzadzi had to take a legal recourse after Mr Tsvangirai allegedly threatened him each time he tried to remind him to honour his promises.
But as they say, a promise is a credit; no amount of threats can fulfil the promise.
However, Muzadzi himself should bear with the man. On humanitarian grounds, these are some of the debts that one will lose nothing by writing them off.
Mr Tsvangirai became stone broke soon after leaving Government. Muzadzi is now probably richer than Mr Tsvangirai himself for he is now surviving on dole outs from party benefactors.
The MDC-T leader cannot even afford to fuel his vehicle let alone service it.
Muzadzi would do well to focus on the Western diplomats who were also in the deal. Muzadzi needs to be reminded that the man he is troubling had to beg his Zanu-PF counterpart, President Mugabe, for money to settle his hospital bills.
Source - the herald
All articles and letters published on Bulawayo24 have been independently written by members of Bulawayo24's community. The views of users published on Bulawayo24 are therefore their own and do not necessarily represent the views of Bulawayo24. Bulawayo24 editors also reserve the right to edit or delete any and all comments received.