Opinion / Columnist
Zimbabwe's corridors of sexual horror
16 Mar 2017 at 10:16hrs |
Views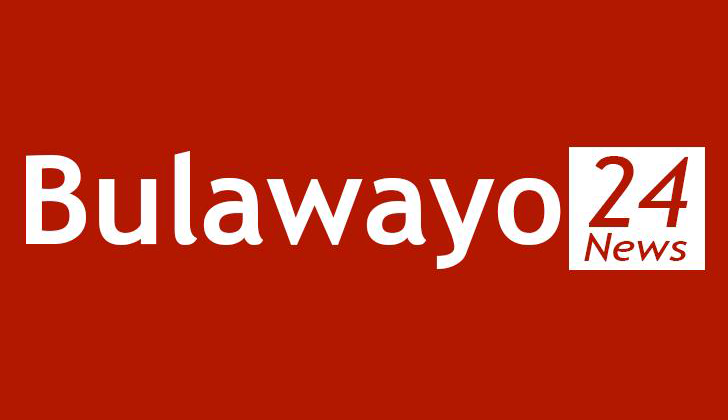 ZIMBABWE'S highways have become a magnet of sexual exploitation of young girls dropping out of school due to abject poverty, which calls for urgent action to protect thousands of teenage girls from commercial sex exploitation.
About 760 people are reportedly contracting the HIV virus every day, according to a report based on a study conducted last year.
The rate was about 780 per day in 2015, according to the Ministry of Health and Child Care statistics.
The 50-page report released by children's rights campaigner, Zimbabwe National Council for the Welfare of Children (ZNCWC), blames worsening poverty precipitated by economic mismanagement and natural factors for pushing poverty-stricken girls out of schools to seek survival on the country's major motorways as families broke down or breadwinners succumb to the HIV and Aids scourge and other diseases.
The country's highways have literally been turned into corridors of horror, with sexually transmitted diseases, gender-based violence and outright exploitation of defenceless and vulnerable teenage girls spreading like a veld fire.
The report gave evidence of sexual exploitation by sex predators, 10 percent of whom are transnational haulage truck drivers.
Business tycoons constitute 4,1 percent of the people whose actions could cause a near demographic catastrophe in future, unless measures are put in place to stop the exploitation of girls through sex, according to the report.
It said 78,6 percent of the exploiters are "general" people on the country's major transportation corridors in Harare, Victoria Falls, Beitbridge, the Matabeleland provinces, Epworth, Mwenezi, Hwange, Chivi and Masvingo.
It highlighted that "the supply of children in (the) sex trade industry in Zimbabwe is greatly influenced by the deterioration of the economic and social structure in the country".
The rest of the exploiters were classified as small-scale miners, and others.
Predators waylay and lure teenage girls into sexual activities, many times unprotected, in the bushes, in brothels, offices, on car bonnets, inside vehicles and hotels and lodges, where 22 percent of the victims said they had intercourse with up to five clients per night despite their tender ages.
The young girls are also often forced into sex orgies by "sex queens", the report pointed out.
The girls toil through the night, escaping physical injury and emotional harm for next to nothing, according to the report; they are paid using empty Coca Cola bottles or for as little as US$0,50 cents. Some get blankets, old clothes and food for sex.
The report criticised government for failing to stem poverty that has paralysed once solid families and pushed 97,3 percent of the victims out of school.
About 2,2 percent of the victims were under the age of 15 years when the study was carried out between 2015 and 2016.
It polled about 300 girls, who chronicled tales of horrific gender based violence in the commercial sex hotspots.
About 23 percent had taken refuge in commercial sex after being orphaned, while the rest were influenced by friends, had fled gender-based violence from their home or had been recruited by thriving commercial sex syndicates that control 5,5 percent of the trade.
"They see this as an income generating project because of the economic problems that we are going through," said Maxim Murungweni, programme officer at ZNCWC.
"Some of their parents are ill. They are forced to take care of their families. Some of them are attending school and involved in sex. At Ngundu Growth Point, there was war between old and young sex workers to the extent that the old ones ended up buying school uniforms (to disguise themselves as teenagers)," Murungweni said.
He noted that sex predators targeted younger prostitutes.
"The 16 to 18-year-olds are recent school leavers. In a few years they will be the productive ages. Just imagine if they were your children. They are not in this trade because they are willing. The family system is facing challenges due to high divorce rates and this affects children. It is shocking. They pay for sex with an empty bottle of coke in Beitbridge. I did not know that as men we can be that mean. You just imagine why these children are dying. You end up contemplating to stop the study. We might be happy that HIV infection rates are decreasing, but in the hotpots, the rates are actually increasing," Murungeni observed.
During the most difficult days or nights when demand for commercial sex is high, 24 percent of the victims told ZNCWC interviewers that they took up to 15 pints of alcohol to escape the pain.
ZNCWC expressed concern over the intoxication of the young minds by alcohol and said this was "worrisome given that children engaging in commercial selling of sex are already exposed, have low negotiating power and alcohol consumption will further worsen the exposure and reduce their ability to negotiate for safe sex".
In the prostitution hotspots, they swing into the shadows of killer sexually transmitted infections such as gonorrhoea and syphilis, but especially the deadly HIV which scientists have failed to find a cure for, many decades since it was discovered.
Adolescent girls do not know that they have the virus and do not seek help or get treatment because they cannot tell their families that they have had a sexual relationship with older men.
The death rates among adolescents are high across Africa, according to a United Nations survey.
But very little has been done tos help girls protect themselves to live longer.
As the ZNCWC report revealed, they remain at high risk of HIV infection, have low rates of HIV testing, and have poor adherence to treatment.
Five percent of the victims that have been condemned into commercial sex work do not care about using condoms, ZNCWC said.
About 32 percent of the girls told interviewers that their use of condoms to prevent unwanted pregnancies and infections was only on and off.
Four percent said they had penetrative sex with strangers, including the most lethal anal penetrative encounters.
"Anal sex is the most dangerous," Murungweni stressed, warning: "It does not help to take them out of sex work without providing them with alternative forms of livelihoods. The cycles will continue. They will tell you that I am in this to make a living. Let us empower them."
Nationally, new HIV infections declined by 3,1 percent during the first three quarters of last year, as patients embraced antiretroviral drugs and adhered to prescriptions, according to the Zimbabwe National Statistics Agency (Zimstat).
In its 2016 third quarter analysis of health trends, Zimstat said new HIV cases for the nine months to September 30 declined to 205 711, from 212 330 during the same period in 2015.
The data indicates that despite the ground gained through awareness and prevention programmes, females were contracting AIDS at a faster pace than males.
SAfAIDS, one of the biggest campaigners to eradicate AIDS, said the country wants to register zero new infections in 13 years' time.
"We are saying by 2030 we don't want to see new infections," said Tariro Makanga, head of media, marketing and public relations at SAfAIDS.
She said the availability of antiretroviral drugs had improved viral loads, which in turn suppresses the pace at which the killer disease spreads.
However, poverty-stricken Zimbabweans who depend on State interventions for health services are still finding it difficult to access drugs.
Significant strides have been reported in the fight to find a treatment for AIDS.
But the destruction that it has caused, although declining, remains a cause for concern for many African nations where its effects have been felt the hardest.
Any single infection represents potential loss of another life, and the situation would remain like that until a cure is found.
"More people are on anti-retroviral treatment now. Every government is working towards addressing infections," said Makanga.
But ZNCWC said government needed to do more.
"All these are very strong proxy indicators that child protection issues are not being accorded the requisite attention from government as the custodian of child protection including other key child-focused stakeholders. Zimbabwe will need to seriously consider that the right to education for children is upheld…This situation suggests a severely broken down child welfare and protection system that requires innovative sustainable interventions that will provide social safety nets at household level to arrest family poverty and consequently curtail more young women from entering the sex trade," said the report.
Girls' vulnerability to HIV goes far beyond physiology.
It is linked to entrenched gender inequalities, harmful gender norms, and structures of patriarchy that limit women and girls from reaching their full potential and leave them vulnerable.
On a trip to Manicaland recently, the Financial Gazette news crew arrived at Murambinda Growth Point to be met with shocking evidence of harmful behaviour by teenagers.
Youths and the mature were busy intoxicating themselves with the wise waters.
Boys and scantily dressed girls, as well as men and women, made sexually suggestive dances as they entertained themselves with the latest Zim dancehall music well into the early hours of the following day.
In this age of the deadly sexually transmitted diseases, the behaviour was unimaginable.
In a dimly-lit nightclub, boys and girls danced in rhythmic fashion, moving sideways, backwards and to the front and frequently dashed into the bush to engage in sex.
Males and females caressed each other, frequently shifting dancing styles from dancehall to jiti.
When the track, Vakomana Ndanakirwa, Handiende Kumba…. Kumba Kunouya Kuno, was belted, the revellers livened up.
The song means: "I am enjoying and I will not go home. My home must come here."
Before we knew it, it was 0300hrs.
At David Small shopping centre in Shamva, the Financial Gazette witnessed revellers lighting up the supposedly dull place with an exhilarating night life.
In boneless rhythms, young girls wiggled their bottoms in front of visibly salivating males.
Amid the commotion, men flashing wards of the elusive greenback would single out girls from the crowd and escort them away.
And something terribly disturbing was glaring in the gloom of the night at David Small; very young girls dominated the crowd, some clearly of school-going age.
Upon enquiry, we were told that these were children from neighbouring farms and villages trying to escape nagging poverty by engaging in prostitution.
A mass of small-scale miners roaming the vast gold fields in the area offer a ready market for the girls.
The gold diggers, awash with United States dollars, seemed careless with money and did not hesitate to spend on the "luxuries" that Shamva offers.
Source - fingaz
All articles and letters published on Bulawayo24 have been independently written by members of Bulawayo24's community. The views of users published on Bulawayo24 are therefore their own and do not necessarily represent the views of Bulawayo24. Bulawayo24 editors also reserve the right to edit or delete any and all comments received.