Opinion / Columnist
War veterans step up demands for Mugabe to go - we want the whole dictatorship gone.
24 Mar 2017 at 19:23hrs |
Views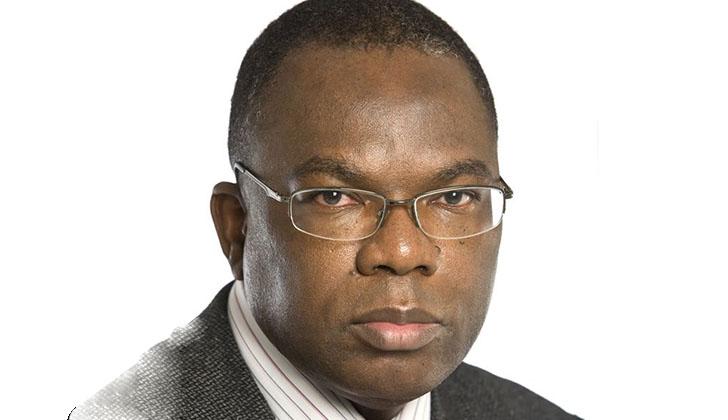 "As I am looking at you, I am thinking of 2018," war veteran secretary general Victor Matemadanda, told his fellow war veterans. "We would want to discuss about the war veterans' welfare, but in a country where $15 billion can be stolen and nobody is arrested we are just wasting our time."
"What we must do here is to have a plan of getting rid of people who steal $15 billion without being arrested. Those that failed to arrest them must also go. Hoping to get any form of welfare from such people is a complete waste (of time). The people you gave the mandate to run this country have failed."
It has taken 37 years, the country total economic ruins, over 30 000 innocent Zimbabweans murdered, etc. before the penny finally dropped that we have a corrupt and tyrannical regime. Sadly the penny has not hit rock-bottom as the war veterans still continue of target the individuals in Zanu PF when they should be dismantling the whole dictatorship edifice.
"G40 represents the worst of counter revolution and reactionarism," chipped in former Minister Chris Mutsvangwa. "In war you are told to know your enemy. Now the whole country knows the enemy. We delivered the vote to the people and there is no weapon as powerful as the vote.
"Now the people have got their vote, they cannot be defeated. What is needed is the clarity of knowing who is the enemy."
Mugabe has use Mustvangwa and his rogue war veteran friends to help him impose this corrupt and tyrannical de facto one-party, Zanu PF, cum one-man, Robert Mugabe, dictatorship that was landed us into this economic mess and political paralysis. The rogue war veterans took it upon themselves to deny the people their basic freedoms and human rights including the right to a meaningful vote to impose the dictatorship.
Whilst the rogue war veterans did Mugabe's dirty work of imposing his no-regime-change mantra, the war veterans had carte blanche powers to ride roughshod of the people's hopes and dreams. Mutsvangwa talking of the people having the vote; that is a lie, the people of Zimbabwe have yet to have a free, fair and credible election and vote. It is the war veterans who have enjoyed the veto for they alone had a say on who ruled Zimbabwe, at least they thought they did!
The war veterans have always supported Robert Mugabe's corrupt and tyrannical dictatorial rule because they too will have a share of the looted wealth as Matemadanda readily admitted above. Most of the war veterans have waited for their share of the loot for decades and many have languished in abject poverty for decades, as poor as a church mouse. The last two years they have tried to replace Mugabe, using their veto, with someone else in the hope that would change their economic fortunes. Only to discover their veto was valid only if exercised to keep Mugabe in power and invalid otherwise!
Mutsvangwa, Matemadanda and company are engaged end-game factional Zanu PF war. Our position as the ordinary people is for the factions to fight to the death! We do not want Mugabe but by the same token we also do not want to see him replace by another dictator; we want the whole dictatorial ethos dead and buried.
Source - Wilbert Mukori
All articles and letters published on Bulawayo24 have been independently written by members of Bulawayo24's community. The views of users published on Bulawayo24 are therefore their own and do not necessarily represent the views of Bulawayo24. Bulawayo24 editors also reserve the right to edit or delete any and all comments received.