Opinion / Columnist
Zuma cabinet reshuffle
03 Apr 2017 at 08:34hrs |
Views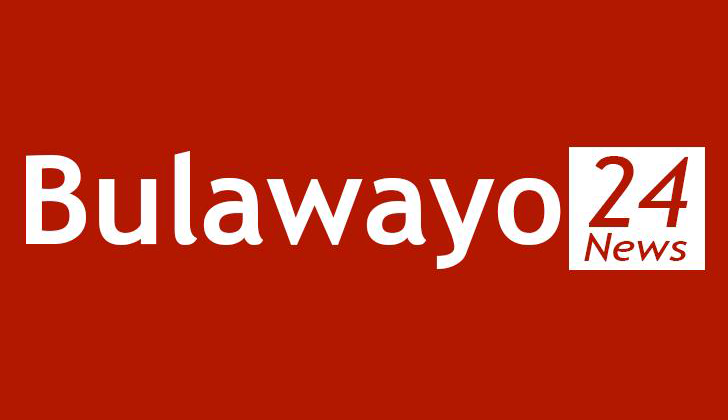 A political brouhaha is brewing across the Limpopo, the Cabinet reshuffle by President Jacob Zuma is likely to ignite seismic ructions and repercussions. Battle lines are likely to be drawn, we are likely to witness a different political trajectory and political detour where former foes across the political divide might team up to impeach the President.
But we need not to be naive, Zuma can't just make such wild moves without a contingency plan. Politicians normally take serious political measures with a ''contingency plan'' aside just in case of a political mishap or political misstep. The contingency plan serves as a shock absorber. However, not all contingency plans work as expected.
What might have precipitated this Cabinet reshuffle especially the axing of the Finance Minister Pravin Gordhan? A number of conspiracy theories have sprouted to explain this latest unexpected move by Zuma. President Jacob Zuma is a man with a penchant for surprises. It's public knowledge that the Finance Ministry is a sensitive area in any country that need not to be tampered with, that need to be handled with extreme deftness. For President Jacob Zuma to change the Finance Minister without an aorta of hesitation and fear of opprobrium is just but legendary. Zuma should have taken a leaf from the tumultuous events that followed after Nenegate. Torrential outcries and the subsequent fall of the rand after the ouster of Finance Minister Nene.
It should be noted that the relationship between President Zuma and Gordhan has been a tense one. They relations were not that cordial. The wall of mistrust has been thick for quite some time. The hawks interrogation of Gordhan revealed that all was not well within the ANC led government. One wonders whether Zuma felt threatened by Gordhan, one wonders if Gordhan was casting an envious eye on the Emperor's throne and one also wonders if Gordhan was making surreptious moves to capture the throne. Paranoia is the worst condition for a leader to suffer from because you end up seeing shadows everywhere, misdirecting your energies and firing imaginary pre-emptive strikes against imaginary political nemesis. Vice President Cyril Ramaphosa alleges that the Finance Minister was being removed basing on an Intelligence report that had unsubstantiated allegations about the Minister mobilizing financial markets against South Africa. The allegation is a mere red herring, a pretext to settle political scores.
In this complex political jigsaw puzzle, the role of the Guptas in this political storm is under scrutiny. Allegations are that there is State capture by the Gupta family in South Africa. What it means is that state institutions are now being remote controlled by the Gupta family. What it means is that state institutions have been emasculated and now pander to the whims and caprices of the domineering Gupta family and that the three arms of government have been reduced to mere rubberstamping machines of the wild wishes and passions of the Gupta family. Such a scenario is quintessentially a palace coup.
It is a presidential prerogative to hire and fire ministers, it's his right but rights need not to be abused. Rights are better exercised with responsibility. Administrative law has it that discretionary powers are exercised with reasonableness. Those exonerating Zuma from this political impasse on the basis that he has the appointing authority need to be reminded that they are espousing a misplaced argument.
We need to take a closer look at the implications of the latest move by President Jacob Zuma. What cannot be denied is that President Zuma has done more harm than good to himself, his legacy and the ANC. ANC is now more vulnerable than ever. This move will bring about political schism punctuated by mudslinging and shadow-boxing. Jacob Zuma is now a liability to the ANC revolutionary party and an albatross on the neck of South Africa at large.
The latest public disapproval of the ''unilateral'' cabinet reshuffle by Vice President Cyril Ramaphosa is a clear manifestation that all is not well. Gloss-phobia (the fear of speaking the truth as it is publicly) is likely not going to be a limiting factor in this political impasse. The outbursts by SACP leadership clearly indicate that the Tripartite Alliance is in disarray. The ANC party and the supporters have to brace for the worst and we are likely to see history repeating itself. What goes around comes around, push has now come to shove. Zuma's hitherto all weather allies are likely to desert him, gang up against him and ask him to resign as was the case with Thabo Mbeki.
The ANC comrades have played the role of the fire brigade for quite some time, trying to paper over the cracks and put down fires deliberately set up by President Jacob Zuma. It's a case of pyromania- a pattern of deliberate setting of fires for pleasure or satisfaction derived from the relief of tension experienced before the fire-setting.
The comrades in ANC can't keep on engaging in fence-mending. Fence -mending is what politicians do when they meet the masses to explain an unpopular, controversial decision. The opposition formations are likely to call again for the impeachment of the President.
The comrades in ANC need to make a "stone-cold sober analysis" with regards to the future of the ANC, they need to soberly weigh the pros and cons of the consequences of any move they might take to deal with this latest political brawl.
For feedback and comments, can be contacted on wiltonnyash@gmail.com
Source - Wilton Nyasha Machimbira (a Political Analyst)
All articles and letters published on Bulawayo24 have been independently written by members of Bulawayo24's community. The views of users published on Bulawayo24 are therefore their own and do not necessarily represent the views of Bulawayo24. Bulawayo24 editors also reserve the right to edit or delete any and all comments received.