Opinion / Columnist
Maimane 'My-monkey' is on Zille's leash
05 Apr 2017 at 05:41hrs |
Views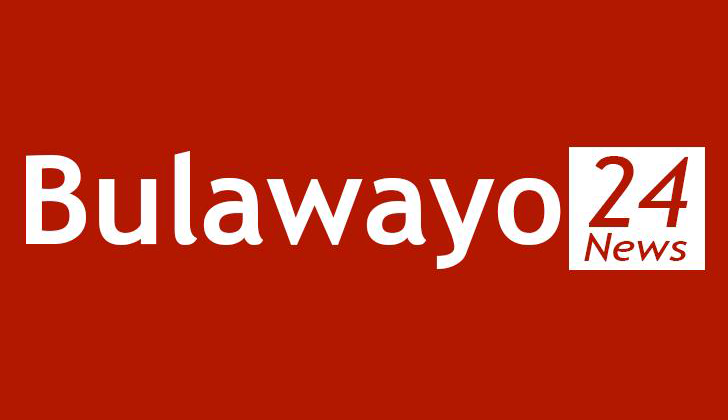 We have expressed, in these lines before, the superlative admiration for one Joram Nyathi and his wisdom that comes oftentimes with a generous seasoning of dark and savage humour.
For a good measure, this column continues many conversations with this wiser spirit, conversations held in corridors and boardrooms and wherever else.
For better or worse, and perhaps strangely so, none have been nourished by waters of old wisdom!
But settings matter very little; consider this heads up on social media, Facebook, in which Nyathi told us how he loved one South African woman called Helen Zille (hoping someone at home did not see the offensive post).
Expectedly, last Friday, we got the full measure of who Zille is and the context of Nyathi's dark love for her.
Zille is a female white politician aged 66 and, according to Nyathi, still beautiful for her age.
She was, until 2015, leader of the Democratic Alliance party which is South Africa's second largest party and the official opposition in the National Assembly.
DA is identifiable as largely a party for white interests and mostly remnants of apartheid, with pretences to liberalism.
Zille, after ceding the leadership of the party to a young black man called Mmusi Maimane, remains the premier of Western Cape Province.
Maimane got that position unopposed thanks to the efforts of Zille, who had long wanted to groom a black successor.
She previously tried that with Lindiwe Mazibuko, who at some point was DA parliamentary leader but the two fell out spectacularly with the younger black woman quitting politics and going off to pursue studies in the US.
The position of Maimane was always going to be difficult; he has had to show that he was his own man and more than a racial mascot.
His job is difficult and thankless; you see him trying rather too hard to become a man, his own man; much more fashioning himself as some Barack Obama of South Africa.
But the party has essentially remained the DA of Hellen Zille.
In fact, Zille has just complicated Maimane's life.
In the recent incident that caught Nyathi's fancy, Zille took to social media to justify colonialism saying it was not "only" bad giving ostensible benefits of colonialism such as healthcare systems, judiciary, piped water etc.
This led to a tsunami of political reaction across the board with South Africa exploding in anger, something not unexpected in a country of simmering racial tensions.
Zille apologised — but she did not!
After giving a half hearted apology, she went further to justify the racial remarks and she has since not backed down, least of all heed calls to resign.
For the record, Zille has a penchant for these racist remarks.
According to reports in 2016, she appeared to defend the use of race on a bill at The Bungalow, an upmarket Cape Town restaurant, when two patrons were identified as blacks on their invoice.
In 2012, she caused controversy when she referred to children who moved from the Eastern Cape to the neighbouring Western Cape for a better education as "refugees".
In the latest imbroglio she staked her defence in a series of tweets and also appeared in the provincial legislature defending her remarks.
All attention has been on Maimane to act.
He has not been decisive, and did not move to suspend Zille pending disciplinary action.
Over the weekend, though, he announced that the Democratic Alliance's Federal Legal Commission (FLC) had recommended that disciplinary action be taken against Zille.
He was quoted as saying: "I referred Ms Zille to the Federal Legal Commission on 16 March 2017 for investigation in order for that body to determine whether the public assertions by Ms Zille amounted to prima facie evidence of misconduct in terms of the federal constitution.
"The Federal Legal Commission, in its report to the FedEx, confirms that there is a case for Ms Zille to answer, and therefore the FedEx has decided to proceed with disciplinary action."
Maimane tries to sound important there. Nice try!
There has been a push for Maimane to pursue a hard-line against Zille, especially by black Irish coffee elements in the party eager to prove Maimane is the man and that blacks have a say in the party.
This only complicates life for Maimane.
On the move to discipline Zille, he said: ''This has not been an easy decision to take . . . Helen Zille is a former leader of the DA and the Premier of the Western Cape. She has contributed immensely to the growth and success of the DA. In the course of her life, she has consistently fought oppression and discrimination."
But he is faced with the task to pursue non-racialism, and according to him, "No one individual is bigger than this."
That is the real test.
From where we stand, nothing will happen to Madam Zille.
She has the air of confidence around her that tells us that she will not back down.
It is because she inherently and sincerely believes in what she said and thinks of black people.
People like Maimane.
That could as well be My-monkey.
Some reports have suggested that My-monkey, sorry Maimane, knows Zille could as well unmake him as she did with Mazibuko.
She has him on the leash.
You should have seen a cartoon by the saucy Zapiro of Maimane chauffeuring Madam Zille and she making the instruction that he drops her off at the disciplinary hearing and wait for her outside!
Ouch, boy, that's harsh!
A couple of years back there was a graphic of Zille carrying Maimane in a baby carrier.
The stakes are high and Zille appears to know that the majority white elements that possibly approve of her views and politics have her back.
A commentary on the Daily Maverick suggests so.
Maimane may decide to man up and be harsh on Zille, extraordinarily.
But, according to a columnist, "Depending on how the chips fall, those close to her and what she is seen to represent may distance themselves from the party."
It is such a big test.
Source - the herald
All articles and letters published on Bulawayo24 have been independently written by members of Bulawayo24's community. The views of users published on Bulawayo24 are therefore their own and do not necessarily represent the views of Bulawayo24. Bulawayo24 editors also reserve the right to edit or delete any and all comments received.