Opinion / Columnist
Zimbabwe is a corruption cultured government
10 Apr 2017 at 06:58hrs |
Views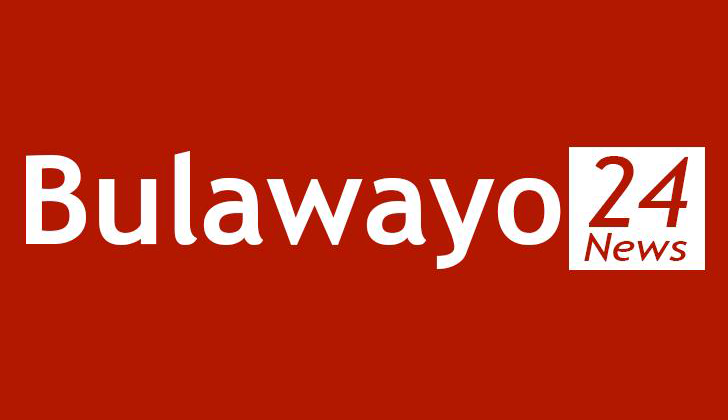 It is nothing shocking when Harare City Council (HCC) fails to account for $208 million of public funds in Zimbabwe as it is clear corruption which is now part and parcel of the current Mugabe & ZANU-PF government and this is a pity because this will continue as long as we have the same government. This was recently revealed by auditor general , Mildred Chiri in her 2015 local authorities report covering the HCC's 2012 financial year report.
Corruption has been going on since time immemorial and impunity has been established in the ruling party where "corruption becomes the rule rather than the exception".
In its simplest definition, corruption can be defined as a form of dishonest or unethical conduct by a person entrusted with a position of authority, often to acquire personal benefit.
In the case of HCC, I would put the blame entirely on the government or the local authorities who are directly connected to this parastatal as they should be very knowledgeable about all the financial involvement. The former Harare mayor, Muchadeyi Masunda must stand out clean on this and even those above him the then Minister of Local Government should be held accountable to this.
If there are no investigations to follow on these missing funds all what it means is that even the government ministers such as Home Affairs are in approval of this mess. They are working hand in glove.
Of late we have heard corruption taking place in government sectors such as the police as well as in the process of allocating public funds for contracts, grants and hiring.
Police corruption is rife in Zimbabwe as it exists in various forms - police misconduct designed to obtain financial benefits, other personal gain or career advancement for a police officer or officers in exchange for not pursuing, or selectively pursuing an investigation or arrest.
Zimbabweans are still asking the whereabouts of MDC-T activist, Itai Dzamara including the following: - Abel Chawatama (38), Ronnie Tapiwanashe (12), Nyasha Maponga (15), Raymond Matamike (46), Austin Bere (50), Tapiwa Chitsinde (30), Paul Chizuze (55), and James John Haliptflesch (57) - no follow up on these cases has been done by the police.
Sometimes police officers are found to be flouting the police code of conduct in order to secure convictions of suspects such as through the use of falsified evidence. A very good example is the arrest of opposition members of MDC-T in Glen-View over the death of a policeman.
We also experience judicial corruption where it involves the government in power using judicial arm of the government to oppress the opposition parties in the detriments of the state.
As of now police corruption is very high risk for businesses operating in Zimbabwe. Road blocks are often used to extort goods or bribes and this makes the police become the most corrupt institution in the country. One cannot imagine having more than 30 police roadblocks between Harare and Bulawayo. What purpose do they save except being corrupt along the way?
All this may be caused by poor working conditions, lack of training resources, low salaries and these results in corruption being very common.
Otherwise the police is politicised and suffers from a culture of impunity.
Government in Zimbabwe enforces the law selectively targeting mostly political opponents and this simple means that the government itself is corrupt
There's a negative effect of corruption on the economic growth in a country and no wonder why Zimbabwe's economic growth is not showing favourable hence reduction in private investment which results in low productive activities negatively affected. Resources are redirected and will flow from productive activities to corruption activities over time.
Think of the unaccounted $15 billion looted in the eastern mining area of Marange as announced by President Mugabe.
Corruption creates massive inequality within a country. Political leaders and their connections are able to amass wealth and can afford to do whatever they think of such as building mansions - the likes of President Mugabe's Private Mansion, Kasukuwere's 50 bedroom house, Obert Mpofu's rural mansion, Augustine Chihuri's unbelievably palatial Harare mansion and the list goes on.
Flying abroad willy-nilly by the President for medical check-ups and treatment, attending unnecessary meetings, hosting presidential lavish extravaganza birthday parties, 1st lady's shopping spree, maternity services, etc. while the majority of Zimbavweans are languishing in adjunct poverty is clear corruption.
We also have young filthy rich controversial millionaires in Zimbabwe - the likes of Phillip Chiyangwa, Genius Kadungure, Wicknell Chiveyo, Uebert Angel, Frank Buyanga and so on whose sources of their wealth is unknown.
We even have Silvanos Mudzova, after staging a one man play outside parliament on state corruption, who suffered many injuries when he was abducted, beaten up and left for dead. He was also injected with an unknown substance. Silvanos, an actor and playwright, vowed to keep protesting against Presdent Robert Mugabe.
Zimbabwean musicians also played their part in potraying corruption as Thomas Mapfumo released a hitting song, Corruption, in 1988 deploring corrupt practices by Zimbabweans across the devide. Though released 29 years ago, the song is ringing true today including Varombo Kuvarombo. Learnad Zhakata with Mugove, Zexie Manatsa with Sandura Commission and the late Solomon Skhuza with a telling album, Revolt, in which he castigated government minsters for being scandalous buying and selling cars through the Willovale Mazda Motor Industries. Also Hosiah Chipanga revealed all in his album titled Gamba with other tracks like KwaMarange, Vendor and Baba Abram bodly tackly challeges Zimbabwe is grappling with.
The discovery of thousands of gost workers including 6 861 employed in one day in one ministry as reported by Zimbabwe Independence is clear indication of how the government is involved directly in corruption. More than 75 000 ghost workers, most of them unqualied ZANU-PF militias and suppoters have been unearthed in the civil service through an audit made by Ernst and Young on behalf of the Ministry of Public Service reports Dumisani Muleya.
The list of corruption activities in Zimbabwe since 1980, especially those involving government officials is endless and will remain thus as I strongly believe that the Mugabe ZANU-PF regime have long back adopted it as their culture. However we need a total overhall of this in 2018 for a better future of every Zimbabwean.
Source - Pythias Makonese
All articles and letters published on Bulawayo24 have been independently written by members of Bulawayo24's community. The views of users published on Bulawayo24 are therefore their own and do not necessarily represent the views of Bulawayo24. Bulawayo24 editors also reserve the right to edit or delete any and all comments received.