Opinion / Columnist
Beneficiaries of Codesa linked BEE transactions feeling the heat
10 Apr 2017 at 08:18hrs |
Views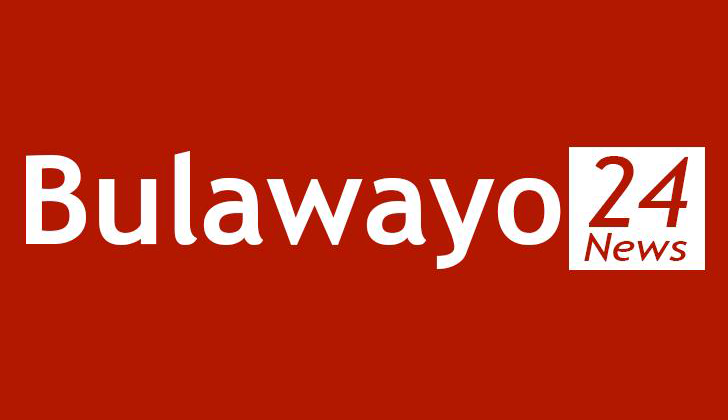 President Jacob Zuma's plan to take white capital monopoly head-on is starting to bear fruits and more casualties line up for trauma treatment.
Although Zuma appears as a victim but the truth is there is more damage done on white capital beneficiaries then to the person of Jacob Zuma.
Media has made many to believe that Zuma's act of firing Nene was a move not so well calculated.
They are in for a shock! Zuma knew very well what he was doing and what was to follow after the collapse of the Rand.
Nene was his first testing point that was to trigger a string of events that will send a shock wave to major banks, our Treasury, the Reserve Bank and all the way up to the JSE.
Zuma's hand grenades do not land in rooms unoccupied, casualties come out running for first aid like Sipho Pityana and others.
If you thought the timing of Finance Minister Pravin Gordhan's probe by the Hawks, the recommendation to amend the Reserve Bank Act and attack of our Treasury were all co-incidental then media has fooled you too well to forget who Zuma really is.
Beneficiaries of CODESA linked BEE transactions like Sipho Pityana are feeling the heat although they also appear as heroes.
It is all for a short while. Zuma has hit the right nerve and many like Pityana are still going to scream while their empires collapse. They are going to make a loud call for him to resign yet once again.
When the West allegedly wanted Zuma to betray Africa and get President Mugabe killed he refused and left them suspicious of what he was going to do next.
To fool them even further, Zuma visited the Queen and held private talks no one knows about today. The man wanted to make them believe he is following footsteps of other African Presidents who bow to the West as soon as they come into power.
As soon as he came back from London, he announced that South Africa was instrumental to the formation of BRICS.
This is how Zuma betrayed all those who continue to benefit from CODESA arrangement which land to billions of rands being looted and stolen from government.
Before you forget, perhaps you must be reminded as to who was instrumental during CODESA and when transitional government was formed, who were members of what was called Transitional Executive Committee.
Here are the names of member of TEC:
Trevor Manuel (who is accused of working with Pravin Gordhan to procure equipment used by SARS rogue which is the reason Hawks want him), Maria Ramos (who is now Barclays Group Africa CEO and is accused of instructing the closing of Oakbay Investment bank accounts. She was part of the meeting that dictated the re-appointment of Pravin Gordhan as Finance Minister), Pravin Gordhan (chair of CODESA from 1991-1994, and went on to become Commissioner of SARS from 1999 to 2009, the year Jacob Zuma appointed him Minister of Finance; he is wanted by Hawks for illegally setting up SARS rogue unit) Tito Mboweni (who was to become the first Minister of Labour in Mandela's cabinet, then from 1999 became Reserve Bank Governor until 2009; currently international advisor for Goldman Sachs International) and they were all led by Thabo Mbeki.
By now you can see that Zuma is attacking white monopoly capital head-on and it is left to be desired as to who the winner is going to be.
Zuma himself is compromised because media has successfully managed to create his image as the most corrupt person in our lifetime.
Many are falling for it. But it seems that Zuma knows very well that the battle he is fighting is of a kind that will have casualties both sides. Whether he stays or not, he has sent a shockwave to the highest powers under the planet.
White monopoly capital is shaken and it is up to the ANC to decide whether it want to take this opportunity and reconfigure its economic policies to fast track transformation.
Imperialists were convinced that they had won when ASGISA, NEPAD, and IBSA were rolled out by former President Mbeki. White monopoly capitalists thought they had another fast tracked Agenda that was about to pay off.
They were very wrong and their miscalculation was going to cost them arm and a leg. Zuma broke free from charges and Mbeki was a weakest contender whom he ousted without a struggle and it became very clear that the target was those bidding behind him.
Zuma simply focused on building relations with India and Brazil. Mbeki's IBSA (India-Brasil-South Africa) was weak and not a threat to the west grip on our wealth and economy.
So Zuma went for the juggler. He went to bed with the west's traditional and worst enemies. China and Russia. IBSA became BRICS and the battle for African wealth control started.
Because Zuma calculates and understand how white monopoly capital is organized, he intentionally befriended and uplifted the Guptas who were just a thorn in the white capitalist. Media made us all to believe Zuma was doing so because his motive was simply corruption.
Zuma wanted to test and see how far the earthquake would be felt.
Source - social media
All articles and letters published on Bulawayo24 have been independently written by members of Bulawayo24's community. The views of users published on Bulawayo24 are therefore their own and do not necessarily represent the views of Bulawayo24. Bulawayo24 editors also reserve the right to edit or delete any and all comments received.