Opinion / Columnist
Prophets consult me, says sangoma
11 Apr 2017 at 17:36hrs |
Views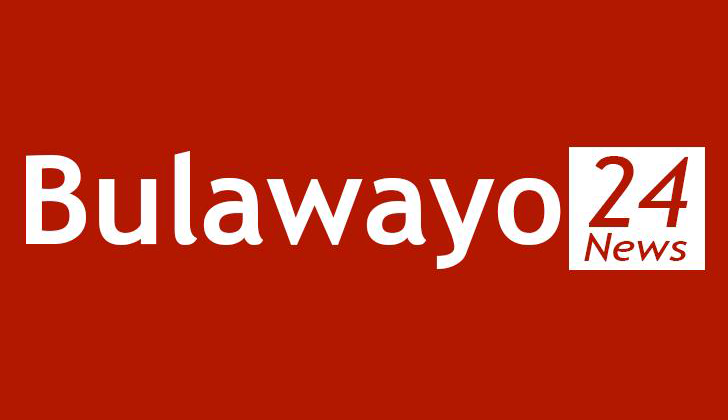 SEKURU Friday Chisanyu (FC), a registered Traditional Medicine Practitioner and the founding president of the Zimbabwe National Practitioners Association (ZINPA) speaks to H-Metro's BLESSING MASAKADZA (BM) on issues regarding women's place in the home, their relationships with men of god and how they handle sex workers in this one on one interview . . . Read on
BM: What is the status of women in our Shona culture? Some argue that traditional practices have oppressed women.
FC: African Traditional Religion (ATR) recognises a woman as the most important person. A man is not complete without a wife that is why you see men marrying. You don't see a woman marrying a man and that should show you something.There is no procreation without a woman and ultimately no development. Issues of ngozi are all associated with women, amai havarohwe, that also shows how important women are.
BM: It is also argued that a woman's views in ATR are or were of no importance in as far as decision making is concerned?
FC: It is not correct to say women were or are excluded in decision making when matters of a family are discussed. A woman in ATR has to follow the norms and traditions of the family in which she is married. She cannot be on the forefront in family with its fathers but she humbles herself.
She might not be on the forefront of a family gathering but her contribution is silent and follows protocol. A married woman mutorwa mumusha, and she cannot be in the decision making of a certain family but her views are reflected through her husband.
Before men meet, they discuss the issues with their wives in the bedroom overnight. The judgments they pass are all influenced by women. This is how powerful they are. Asingataure nemukadzi wake achiudzwa zvekuita ndiani? No matter who you are, you wife has an influence. Vakadzi ndivo vanotonga. Again women also had their issues where men are not involved. Meaning there are issues which women were not involved and some where men were not involved. It is two way.
BM: Some also argue that ATR viewed women as sex objects only for child bearing?
FC: It is not correct that women are married for sex because we continue living with them even after they reach age of sexual inactivity. A man is not complete without a wife. She is not only a helper but an important aspect of a man's life hence the adage behind every successful man is a woman.
BM: We have heard cases that in ATR sex was or is a must and woman has no right to say no, what is your view?
FC: Sex is always consensual, between the husband and the wife.It is all a matter of the environment. When everything is conducive, the sex is smooth, she will not deny. There are cases that she has found you cheating and denies you sex, it is her right. She has issues which needs to be sorted. Sexual violence was and is always punishable. In ATR everything is probed. If the husband bashes his wife for denying him sex, there is a village court and if it is discovered that he is in the fault, he is fined. Anotoripa mukadzi wake nembudzi kana nemombe chaiyo.
BM: We are having issues such as marital rape, how do you view this?
FC: We are adopting modern laws and marriage is at risk. Who will continue loving his wife the same after she causes his arrest? The rate at which he used to love her will decrease and the marriage will collapse. We are living in the modern world but there are certain aspects we should not adopt for us to maintain our social fabric.
BM: Moving on, what is relationship with the church? We have heard cases that some pastors or prophets are coming to you for powers to prophesy and heal people?
FC: Looking at the outward appearance, there is tension but internally there is unity. People go to church during the day but under the cover of darkness they visit us and they will be at our surgeries.
Those pastors and prophets will be at our surgeries but during the day they will be demonising us. Varikutsvaga mari nekutituka asi tiri kuvabatsira.
At the same time, it does not mean nángas don't go to church, they will be there in the afternoon.
BM: Any names?
FC: I cannot divulge names of our clients, that is unprofessional but they come.
BM: Do you have aspects that you share with the Christian world?
FC: We have similar aspects that we share. We all believe in God but differ on how to get there. Christians go through Jesus and we go through our masvikiro, tichiti mutisvitsirewo kunamusikavanhu. We all use mantles, the prophets speak in tongues and we also do that, they do baptism, go to the rivers and you will see us there too, meaning we both use similar methods in healing and delivering patients.
BM: What is your take on miracles, do you have miracles in ATR?
FC: Miracles started in ATR and they would be called Mapipi or mashiripiti. Unlike what we are witnessing from these modern prophets, ours were traceable. The lame walk, the blind see and because it is special we don't make noise about it. These days you just hear of testimonies that so and so who were blind are now seeing but there is no record of their blindness. Those guys are hiring people to pretend or to act as blind, and in wheelchairs, kutsvaga mari. If they want us to believe in them, Jairos Jiri is there, go and raise one child living with disability, one only.
BM: Sekuru, prostitution is high these days, what is your take?
FC: Prostitution is rife these days because of lack of education. Not the conventional type of education but guidance and counselling. In ATR there was education of boys and girls about sex and marriage. There is no longer the sacredness of sex. Many are taking it as a game, just for fun.
These days counselling is no longer there. Back then, there were uncles and aunts who would counsel boys and girls about sex, its importance, disadvantages and effects but these days it is no longer there. Vasikana vaitiza vakomana because they were told not to get too close to someone before the right time. Nowadays children of 13 are having relationships and sex. Going forward, the meaning of sex to them is just fun hence even in marriage they will continue engaging in sex outside wedlock.
BM: What else can you attribute prostitution to?
FC: These days economic challenges are also driving people into prostitution. People are struggling and the only viable way especially for women is to engage in sex, selling their bodies. Young children are visible in the streets. The parents can't keep up with demands of children these days.
Our laws again these days, prostitution no longer an offence, where are we going?
BM: Who do you think is more unfaithful these days, married men or women?
FC: Vakadzi vakunyenga varume these days, and what would a man do? Imbwa yaisirwa nyama pamuromo, inongodya.
Have you noticed that these days women are leaving men unlike before when men would dump their wives. Imagine a married woman who is getting US$30 monthly from her husband having a friend in prostitution, getting US$50 a day. She changes hairstyles now and again, she eats everything that she wants that her married friend is not getting. The next thing the married friend will dump the husband.
BM: What will be your suggested measures in ATR?
FC: Rukawo, central locking system was and is the way to go. Children were locked, both boys and girls not to engage in sex before marriage and they would marry while virgins. This helped create and maintain a bond when they got married knowing that he or she is my first.
BM: Is it not witchcraft?
FC: Rukawo is not witchcraft but it's meant for discipline, kuchegetedza zvinhu zvako. It is two way, a husband can lock his wife and the wife can also lock the husband. Sex will remain sacred and in these days of HIV/AIDS it is a preventive method.
BM: Your words regarding HIV/AIDS. We have heard about some traditional healers claiming to have cure for HIV?
FC: It is known that there is no cure for HIV but we have medicines that boost the immune system, coupled with a healthy diet someone will live a healthy and normal life without being sick now and again.
BM: I'm told you are making a killing in treating STIs?
FC: We cure STIs. The proliferation of prostitution, means more STIs and the demand for treatment is high. People are engaging in sex at an abnormal age and rate and this is leading to more STIs.
BM: What do you think gives you an edge over other health institutions?
FC: Traditional medicine healing is comprehensive. It consists of treatment, counselling and advice. An STI means unprotected sex with someone you are not married to and we encourage you to bring your married partner no matter how difficult it might sound that she or he can also go on treatment. You have endangered the life of an innocent soul by bringing an STI. Chances are that you might have contracted HIV. An STI should not be taken lightly.
BM: What piece of advice would you give to a patient treated of an STI?
FC: Life is a non-renewable resource and that is the advice we give people we treat of STIs, if you can't be faithful use the condoms.
BM: We hear that you help most of the sex workers in getting clients? Does not that contribute to HIV issues?
FC: We have a good relationship with sex workers and I feel we are the ones who make them use condoms more than their manufacturers. They come to our surgeries and we give them luck charms with a condition that she will not engage in unprotected sex. If she has unprotected sex, the luck is gone and she will be on a dry spell. They bring their condoms, toisamuti. They comply hence they remain in business. If she has unprotected sex, everything is gone. Vanotouya nemacondom avo, kuti aya akapera ndauya nemamwe toisa mushonga.
BM: What do you advise them? And do they comply?
FC: No to have unprotected sex. Some have high paying and loyal clients and the advice is if he gets an STI from you do you think he will come back? And the answer will be no, hence comply on using protection and they do so.
BM: Tell me about the luck charms?
FC: Luck charms are there. It is not by coincidence that someone gives US$50 to a sex worker instead of US$10. It is the charm. Getting in her house with more money and you will leave everything there. Munhu anozopepuka ayenda kuti kozvandasiya mari yese nhai. Haabirwe.
BM: Is it not theft or deceit?
FC: Just like prayers, they give one a competitive advantage, hakusi kuba.
Source - hmetro
All articles and letters published on Bulawayo24 have been independently written by members of Bulawayo24's community. The views of users published on Bulawayo24 are therefore their own and do not necessarily represent the views of Bulawayo24. Bulawayo24 editors also reserve the right to edit or delete any and all comments received.