Opinion / Columnist
Independence Day Celebrations or Mourning
18 Apr 2017 at 10:56hrs |
Views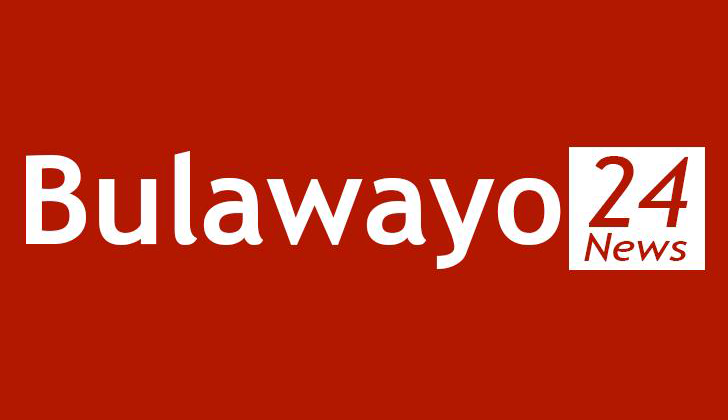 What is independence?
Independence is defined as a state of being objective, impartial or neutral among other phrases that define it. It is closely defined as self-government, sovereignty or self-rule or self-sufficiency or self-reliance.
You might want to ask yourself the context in which this term in used in the Zimbabwean context. Can we talk about a Zimbabwe where all are equal before the law, where all people are treated similarly or we talk of a Zimbabwe where others are a law unto themselves and others are untouchable no matter what they do including killing others with impunity but continue to prowl the streets of the country? Self-government, sovereignty and self-reliance or self-sufficiency is it any close?
Who is self-governing? Is it the people of Zimbabwe or a select few? Government is a concept that is used to determine a situation where people govern themselves through their chosen representatives whom they have power to task or recall if they are not happy with or change them. In Zimbabwe from 1980, no one was changed by the people ever. The people are manipulated or cowered into electing a particular individual and only that group can remove anyone who has fallen out of favour with them.
The removed individuals because they know nothing about an honest living the bulk of them go and form political parties because all they know is theft and living out of the blood and sweat of genuine and hard-working Zimbabweans who try to fend for their families.
Independence is a condition of a nation, country, or state in which its residents and population, or some portion thereof, exercise self-government, and usually sovereignty, over the territory. The opposite of independence is a dependent territory. Independence does not necessarily mean freedom.
The above definition is based on Wikipedia. It is not far from many definitions of an independent State or what I stated earlier. The important phrase is its residents and population. There is a part that says, or some part thereof exercising self-government. In an ideal independence, the residents or population exercises self-government and in an unideal situation some part thereof and in many cases such part is a small part that does so. The country of Zimbabwe is not self-reliant or self-sufficient. It cannot dictate trading terms with other trading partners or countries but suffers heavily from any adverse action by other countries as we all know that to-date it complains suffers from sanctions imposed on a few individuals? How do individual sanctions affect a nation?
Self-reliance and self-sufficiency means to a large extent that someone else out of your fold cannot cause you to collapse. Zimbabwe does not have a currency of its own today, it has just gone back to bronze age now resorting to barter trade. The advent of banks was to simplify trade, you sell your goats and pay in cash, but if the country cannot sell because no one has the money to buy, there is no money in the country, that is untenable a situation. The country abandoned its own money and lived on other countries' monies for a while but the short sightedness of the leaders did not foresee that still if industry was going down ultimately that money that was coming from outside to buy its products would not come in if there was no industrial activity of any sorts in the country.
The only foreign currency in Zimbabwe at this stage is money coming from people working in the diaspora to support families back at home, that is like the service industry. People sell their skills and send the money to support their families but unfortunately, they still spend a large chunk of that money in those countries because they live there and only send a small portion. They pay rent, utilities and everything in those countries and send the remaining excess to support family and can that sustain the country? No, it can't.
In Conclusion Zimbabwe got independent from colonial rule or dominancy but that was never really independence because the residents do not have power to self-govern but only a small part thereof does that. Of further interest is to note that independence does not mean freedom, you can see that this was added to try and rescue the scenario in many countries where independence is claimed from occupying force but people still suffer.
The ideal independence is where people can speak, dissent or express and exercise freedom of conscience. Where people are arrested and tortured for airing their views there is no independence, independence implies that the individual is independent to do anything that anyone else is allowed to do. Mr Mugabe insulted Mr Mandela heavily but he Mr Mugabe cannot be spoken against, animal farm or what? Refresh your memory:
"I am the greatest African who has ever lived," Mugabe said. "The world should love me more than the idiot Nelson Mandela. F**k Nelson Mandela. As I waged war against colonialism, that coward sat on his ass in prison for 27 years. He's a coward.
"I have been leader for 33 years. Mandela was president for five years. What kind of idiot gives up political power? Great leaders like me know how to stay in power.
As we reflect on 37 years of independence today, where are we going as a country? Do we have the capacity to redeem ourselves with many of us following blindly this system of rotten politics and greed? What is independence?
Dr Vusumuzi Sibanda - LDNC Chairperson (Liberal Democrats) - vsibbs@gmail.com
Source - Dr Vusumuzi Sibanda
All articles and letters published on Bulawayo24 have been independently written by members of Bulawayo24's community. The views of users published on Bulawayo24 are therefore their own and do not necessarily represent the views of Bulawayo24. Bulawayo24 editors also reserve the right to edit or delete any and all comments received.