Opinion / Columnist
'Our liberators freed us in order to capture us'
19 Apr 2017 at 12:02hrs |
Views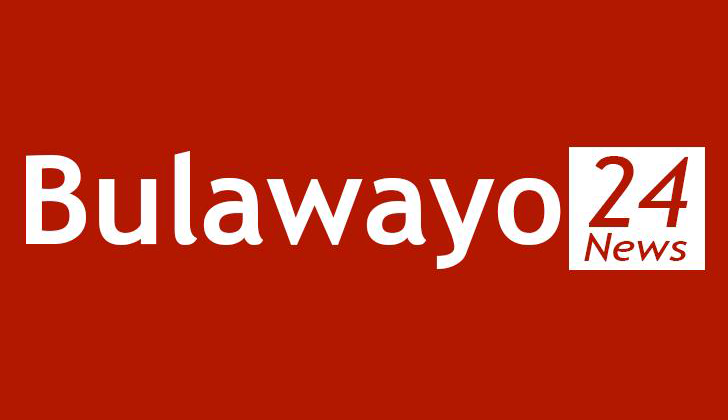 As Zimbabweans celebrate 37 years of independence, the Daily News spoke to a number of people with diverse interests to find out how our journey has been so far.
Zimbabwe's independence is celebrated on April 18 each year since President Robert Mugabe was voted into office in 1980.
Over the years, however, Zimbabweans have become increasingly disillusioned as the promises made during the war and after independence are yet to be realised.
The declining economy and political turmoil coupled with mismanagement and corruption has reduced the once-vibrant country to a basket case with unemployment as high as 90 percent which has forced thousands to migrate to foreign lands in search of jobs.
Member of Parliament Jessie Majome said while we achieved the end of racial supremacy or "rather the domination of Negroids by Caucasians. Beyond that we have failed to translate it into meaningful improvement of the quality of life for the populace.
"It is as if our liberators freed us in order to capture us! Gross failure of a megalomaniacal government has not only destroyed the physical and economic infrastructure left by the minority white supremacists - instead of improving and expanding it to the majority of the population - it has impoverished even the black majority further."
Majome believes the future is thankfully going to "be freed of this generation of the liberation war predatory narcissists that has held the nation captive to empty and toxic distorted nationalist rhetoric that has burned all in its path. It's just a matter of time."
ZimRights director Okay Machisa said it has been 37 years' experience of gradual dictatorship, corruption, impunity, poverty, patronage, disregard of rule of law, intolerance, gross human rights abuses, and maladministration, social and economic genocide.
"Our leaders have squandered resources meant for future generations. Our leaders think about power and more power, not the welfare of citizens.
"The only achievement we have had so far is a new Constitution just on paper because there is no political will to implement it."
Machisa said while as a country we have gone to the extremes our leaders still think they are the best and would not want to change both within the ruling party and the government. "We have a dark future and the only light can be brought by us Zimbabweans. We need to liberate ourselves."
Mbira expert Albert Chimedza said: "We need mental reconstruction! Without it we won't go very far. The problems we have are not political or economic. Those are just the result of the mental condition.
"Our current state is the best proof that colonial education was a major disaster for the African psyche. Our current rulers, arts sector and its functionaries, are the direct products of that system, all the way to petty officials, sub chiefs, teachers, practitioners of religions, financial system, agriculture, attitudes to land and land allocation, legal system, the basis and rationale for policing etc.
"Fundamental education reform is needed. We can't change the country without changing the mindset. The problems we see and are obsessed with are merely symptoms of a huge problem of African mind and spirit."
Human rights activist Ruvimbo Masanga said: "Our independence is a day to be honoured because obviously colonialism was atrocious. However, the only president we have had since independence got intoxicated by power and took the country down the rabbit hole.
"I am proud of the successes of the education for all endeavours, so that I celebrate that, but the last two decades have been disastrous.
"There are children who are now 20 years old who were born into the economic malaise and political quandary that Mugabe's clinging to power has created. The impact on social life that political violence, corruption and plundering of resources by the cabal can never be reversed.
"We can only hope that in 2018 we can move on."
Masanga said the future looks bleak, totally bleak. "There is no hope unless the political leadership changes. There is no economy to talk about, no politics to talk about in a dictatorship and no social life at all, just a people scrounging to survive."
Election Resource Centre director Tawanda Chimhini said as Zimbabwe celebrates 37 years since independence from colonial rule, one is reminded of that which inspired the waging of a war of liberation, that which compelled young people then, to take up arms and determine their destiny.
"There is no doubt that part of struggle of independence was for self-determination through an equal suffrage. The belief then was that the struggle, if won, would guarantee one-man one-vote.
"As we reflect as a generation, we must ask ourselves if we have remained true to that struggle and sacrifice that others before us paid through their lives. Is each of us' vote equal? Can we determine our future through a freely cast vote?
"To many Zimbabweans the answer is a deafening no. The rules for our elections are skewed against free and fair participation, those running the elections are controlled by those running for election, at least in terms of the law, the environment in which elections are conducted is often characterised by suppression of free will.
"The celebration of Zimbabwe's 37th birthday must be marked by focused pursuit of constitutional, free, fair and credible elections through citizens' demand for a legal, administrative and election environment framework that guarantees each man's vote is equal to the next person's," said Chimhini.
ZESN director Rindai Chipfunde-Vava concurred: "Today we celebrate the opportunity for 'one-man/woman one-vote' brought by the liberation struggle though we still need to see further improvements for the right to vote freely by all eligible voters is done in a conducive environment."
Rashweat Mukundu said the media industry has changed over the 37 years as we now have more players both in print and broadcasting and media protection has improved especially sections 61 and 62 of the new Constitution.
"The media sector has grown in its confidence to challenge authorities, something hitherto a taboo in the 1980s. The media space is now more open to influence by the public through social media enhanced feedback.
"On the other hand the media has followed the political trajectory of Zimbabwe in its representation of issues. We have dominance of elite voices, elite political and economic issues and far less focus on public affairs and people's voices.
"In essence the mainstream media both private and state-owned is captured by the political elite."
Media practitioner Faith Ndlovu said albeit with contradictions and attendant challenges, the media has to some degree brought to the attention of the public some of the worst excesses of poor governance and failure by those in authorities to be accountable, thereby exercising its watchdog role.
"The media has also to some extent played a positive role in giving visibility to the plight and challenges of marginalised groups and communities and helping mobilize resources and influencing policy changes around these like issues around child brides and child marriages, victims of flood disasters and droughts."
Ndlovu said although we still have a number of legal provisions that can be used to criminalise journalism, the media has also played a critical role in enhancing the democratisation of the media space through challenging draconian laws such as the now repealed criminal defamation law. "The repealing of criminal defamation is a critical milestone in the battle for a free media in Zimbabwe."
She added though that there are a number of challenges the media is faced with as well. "Issues around corruption in the media and polarisation have compromised the industry.
"The peddling of hate speech especially during election time among other ethical lapses have also compromised the media while women also remain largely remain marginalised as both news sources and subjects."
Ndlovu said it is important to note that all this is happening "within a context whereby the media is facing unprecedented challenges some of a global nature and some local including shrinking newsrooms and budgets, digital disruptions and the explosion of citizen journalism, poor working conditions among other challenges."
Arts practitioner Josh Nyapimbi said: "Achievements in the 37 years include new cultural policy and ministries and government agencies advancing creative industries. Shortfalls include repression on artistic freedom, declining consumption of art due to poor economy and outdated policies and lack of government funding."
Source - dailynews
All articles and letters published on Bulawayo24 have been independently written by members of Bulawayo24's community. The views of users published on Bulawayo24 are therefore their own and do not necessarily represent the views of Bulawayo24. Bulawayo24 editors also reserve the right to edit or delete any and all comments received.