Opinion / Columnist
Zimbabwe Needs Economic Solutions Not Livestock Talk Show
19 Apr 2017 at 13:21hrs |
Views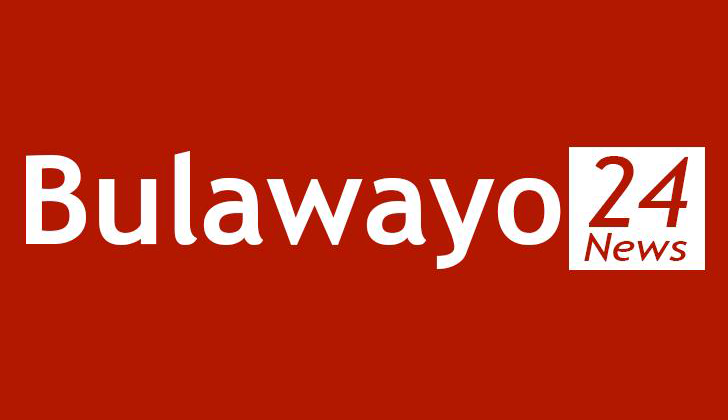 Survival of many depend on economic activities. If we would take a critical analysis on how the economy has been performing we can barely say Zimbabwe has literally collapsed economically and there is need the Government of Zimbabwe to come up with stern measures to curb economic leakages to avoid turmoil and anarchy. The economy is bleeding because of structural gaps in our economy. We have to make an analysis on why we are in this mess. There is need for the parliament to move a bill that can bring viable economic solutions, in fact we need a tangible solution prior to the livestock show that Chinamasa proposed in parliament. Our country has become a circus because of such talk shows. Yes on paper it can work but reality on the ground it's not a solution.
Corruption
Our economy is bleeding because of corruption. How then do we define an economy when we have a lot of corrupt elements who are walking scot free in Harare yet they looted millions of dollars? To make matters worse majority of them are senior Government officials so who really matters in this whole saga of the economy. Corruption should be addressed first if we are to be serious with economic matters in this country. We have an anti-corruption commission which is just a spectator in the whole thing. They have never arrested anyone who is corrupt yet they are draining tax payer's money. Since the Mazda willovale, Gmb saga, war veterans' compensation funds, Zimdef, diamonds, gold reserves nothing has materialised as far addressing corruption is concerned.
Cutting Expenditure
There are so many problems in our country including the income and expenditure issue. During Tendai Biti's era when he was the finance minister he bemoaned the issue of expenditure and drawing allowances from government coffers and all this fell on deaf ears. We don't eat what we kill. We have a big cabinet which is not necessary considering the size of our country and expenditure it is very difficult to fund such a big cabinet. Chinamasa must do something on the issue of expenditure. It is reportedly that we have ghost workers on the payroll which are purportedly to be youth officers. We don't need those people. It is widely believed that they are about 60 000 ghost workers who are draining the fiscus and imagine if this country would save something like 10 million towards economic revival we would be somewhere by now.
Capital Injection
Zimbabwe needs about 2 billion for a start in order to revive the economy for short term measures. We need 10 billion for long term measures. Who would want to lend Zimbabwe money when our country is on the international community for wrong reasons such as human rights issues and property rights issues? It is very difficult to have that kind of money. The issue of livestock is a laughing stock to our country. We don't need such policies, we need economic revivals that can bring growth and enhance development. How many people have goats and cattle in this country, maybe only 6% and the rest are vendors. More than 90% of our country largely depend on menial jobs and vending and it is very difficult to talk of livestock industry. Majority of people are starving and they are surviving on 5 rand a day or even less and then how do you curb such a problem?
International Re-Engangement Plan
It is very important that Zimbabwe come up with quick re-engagement plan with the economic giants such as World Bank, IMF and US. These are the economic giants that can bail us out financially. It is always good to come up with plans to engange them because we still need them in future.
Clearence of Local and External Debts
Our external debt is standing at 10 billion whilst our local debt stands at 2 billion and then how do we do business? We need to come up with plans to clear those debts internally and externally so that we can manage to borrow funds from IMF and World Bank. Our name is not in good standing as far as lending issues are concerned, most the investors are shunning Zimbabwe because of these issues of failing to repay its creditors. In steading of debating livestock payment bill, we should encourage our MPs to discuss on how we can settle our external debts so that we can start to receive meaningful funding from the international community.
Sound Development Policy
Our policies are not in good shape. If you look at empowerment laws, land policy, agriculture policy, mining policy, taxation policies, they are not attractive to investors. Investors are not willing to do business with us probably because of our policies. They also need to protect their investments. What then we need to do is to revise our policies so that they are attractive to foreign and local investors. We have so many documents on paper such as Zim Asset, JUICE, TEN POINT PLAN, BUILD etc., so many of them but they have failed to yield anything. My proposal was the Government must invite all stakeholders such as MPs, economists, business community, community leaders, civic society, analysts, and politicians across political divide to participate in national development plan. The Government cannot go it alone but rather bring inclusive ideas that spear head economic growth.
Tinashe Eric Muzamhindo is a development analyst and he writes in his personal capacity as the Director of Mentorship Institute of National Development and Sustainability (MINDS). He can be contacted at greatorminds@gmail.com
Source - Tinashe Eric Muzamhindo
All articles and letters published on Bulawayo24 have been independently written by members of Bulawayo24's community. The views of users published on Bulawayo24 are therefore their own and do not necessarily represent the views of Bulawayo24. Bulawayo24 editors also reserve the right to edit or delete any and all comments received.