Opinion / Columnist
Mapfumo tells Mugabe apologist 'Pfutseki' (Fcuk off) for denying no one elected the tyrant
22 Apr 2017 at 18:41hrs |
Views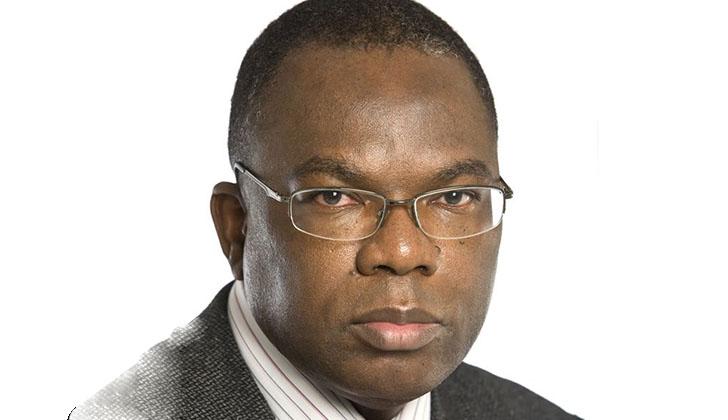 In a recent radio chat show, Thomas Mapfumo took Nick Mangwana to task for denying that no Zimbabweans elected Robert Mugabe because the latter has the knack to rig elections. To fully appreciate the significance of the put down, one must first understand the historic context of the story.
Countries like Germany have laws making it a criminal offence to deny the Nazi holocaust. At first sight this may appear to be totally at odds for a nation that, since WW2, has embraced democracy and all the individual freedoms and rights it confers to all its citizens including freedom of expression. There are three basic reasons why the German government has found it necessary to resort to such dramatic measures:
1) The holocaust happened, there is irrefutable evidence that it happened and no one must try to rewrite history to suit their selfish interest. Freedom of expression does not include freedom to deny well established facts.
2) The Nazi era is a dark chapter in German's history, there is no question about that, and after the collapse of the regime the nation embraced democratic values with the view to put the nightmare behind them are move on. Those denying the holocaust were falsifying history and thus dragging the whole nation back into the dark past. For today they are denying the holocaust events ever happened; tomorrow they will be prosecuting those who say otherwise and before long it will be Kristallnacht or the Night of Broken Glass all over again.
Those who fail to learn from history will be forced to relive the worst of the past for it is only those who learn from the past can cherry pick the good and, by improving on it, make their lives even better.
Freedom of expression does not mean freedom to drag others down into the gutter and hold them there against their will.
3) Last but by no means least, the holocaust is not a victimless crime and therefore to deny the crime is to deny the wrong done to its victims, that is adding insult to injury. Those denying the holocaust have more sympathy for the criminals, there is no honour in being a convicted criminal of whatever crime much less of mass murder, than the criminal's innocent and helpless victims.
As noted above, to allow those denying the crime to get away with it is to encourage a repeat of the same crime and thus more future victims.
Freedom of expression is not about distorting and twisting the very essence of our humanity to seek justice and never allow our selfish ego, pride and prejudice cloud our judgement.
Zimbabwe has just observed its 37th year of independence, I am not suggesting that the last 37 years are anything near what happened in German under Nazi rule but, let's face it they have not been anything for us to be proud of either. Unemployment has soared to 90% and millions today now live in abject poverty. Basic services like health and education have all but collapsed.
After decades of deny there was no corruption, Mugabe has since admitted $15 billions of diamond revenue was "swindled". For a country whose GDP is $10 billion, corruption is today crashing the nation like the earth crashing a enfeebled Atlas! Only a lunatic would be proud to see depths of hell-on-earth this great nation has been dragged into, how much the people have suffered and will continue to suffer unless something is done to end this madness.
It is important that the nation must have a serious dialogue in our search for a way out of this hell-hole and end the suffering of our people and secure a better future for ourselves and posterity. It is infuriating that our serious dialogue and search for a way out of this hell-hole should be constantly undermined or worse by those Zanu PF apologists denying the historic events of the last 37 years.
If we are ever to make any meaningful progress in digging ourselves out of the economic and political mess Mugabe's 37 years of corrupt and tyrannical rule has landed us then we must first accept historic facts. And we must be prepared to censor those who are refusing to accept the past because they are holding us all back. It is in this contest that I salute Zimbabwe's music legend, Thomas Mapfumo for publicly censoring the Mugabe apologists, Nick Mangwana, and putting the political upstart in his place.
For those of you who do not know what happened here is an extract of what happened, Studio 7 Voice of America. Mapfumo asked why Mugabe was contesting next year's elections?
"President Mugabe has been chosen by his party to represent it, so I think the question should be directed at the whole party, why the party is choosing President Mugabe to represent it," Nick Mangwana, UK Zanu PF chairman, replied.
"Aiwa imi chimboita tichipindururana navo ava, tichitaura navo, vaka chuzwa nani? (No, we (the people) must be given a chance to ask him (Mugabe); who elected him?" fired back Mapfumo interrupting Mangwana.
"Is that an interference or its somebody talking over me?" answered back Mangwana with the usual dismissive "I am, Zanu PF and I know best" arrogance the nation has had from Mugabe and his minions all these decades!
"Vaka chuzwa nani? Tirikuda kunzwa kuti ndiani akavachuza. Haikona kutaura zve mangamanga mhani iwe!" (Who elected him? We want to know who elected him. Do not talk nonsense!) Mapfumo refused to be cowed down and fired straight back.
Zimbabwe is in this economic and political mess precisely because for 37 years the country has been stuck with this corrupt and tyrannical Mugabe regime. Mugabe has yet to hold free, fair and credible elections in his 37 years in power hence the reason the nation is stuck with him.
So, the question of who elected Mugabe is at the very heart of our problem and therefore the way out. Those denying that Mugabe has been rigging elections are therefore stopping the nation dealing with the problem and thus finding the solution and way out.
Even SADC and AU, known for turning a blind eye to dodgy election processes could not do so following the blatant vote rigging and wanton violence in 2008. SADC forced Mugabe to sign an agreement to implement a raft of democratic reforms to stop the vote rigging.
The fact that not even one reform was implemented during the GNU allowing Mugabe to once again rig the 2013 elections was deeply regrettable and SADC leaders did not mince their words in expressing their disappointment. They accused Tsvangirai and his MDC friends, who were tasked to implement the reforms, of "enjoying themselves whilst in the GNU and forgetting why they were there."
"Kana tichiita conversation, handiti mabvunza mubvunzo…." (If we are having a conversation; you asked me a question …) Mangwana tried to say.
"Aiwa conversation uchitaura zvinhu zvemangamanga, marubbish iwayo, ndo conversation yacho iyo iyo! (Conversation, when you keep talking nonsense, rubbish; what conversation is that!) Mapfumo interrupted the upstart. He repeated the question again; who elected Mugabe?
"I am not going to get into this…." Stammer the Mugabe apologist! When he was interrupted yet again, the minion cut the call, in sheer exasperation; he did not expect this, used as he is to be treated like loyalty on ZBC TV and Radio and all the country's print media and beyond.
"Aiwa pfutseki iwe! Hauna ne musoro!" (Fcuk off! You, brainless moron!) were Mapfumo's parting words.
Zimbabwe is in serious trouble and those who say there was no need for Thomas Mapfumo to get upset and use such aggressive language; these people do not understand the seriousness and urgency of Zimbabwe's situation. If they did then they would know that when the very lives of hundred thousands of innocent people and the very future of the whole nation are at stake, there is no room for the niceties of diplomatic deco!
Even Jesus Christ Himself is said to have violently thrown out the money changers and charlatans for turning the Temple into "den of robbers"! Thomas Mapfumo is one of the few Zimbabwe who have understood the problems of our time and with such deep understanding comes anger.
What Thomas Mapfumo has done with the Mugabe apologist Nick Mangwana is drawn the line in the sand which he and his fellow apologists now know they will not dare cross. No one can deny that Mugabe has been rigging elections just as no one can deny Gukurahundi massacre or the Nazi holocaust!
It is not surprising that The Herald has jumped to Nick's defence, doing what they have done all these years, defending the indefensible. The article went to town about everything the writer could think of to tannish Mapfumo's name but said nothing to answer the central question; who elected Mugabe?
Even the seasoned apologists and propagandists in Herald House are lost for words when it comes to Mugabe rigging elections; many have make it their lifetime career of burying the regime's dirty political machinations and yet the truth keeps coming out. Everyone in Chibuku House (Zanu PF HQ) knows the regime's strangle hold on power is waning and denying historic facts such as Mugabe's repeated failure hold free and fair elections is not going to be tolerated.
All Nick Mangwana and his fellow Mugabe apologists can do now to vent their anger and frustration at their demise is bin Thomas Mapfumo's music. Mukanya's music will never be heard again on ZBC until the day there is regime change. But that will not deter those who have suffered all these years and change cannot come soon enough from playing his music; as a matter of fact, I am listening to "Pidigori waenda" right now.
For Zimbabwe to get out of the economic and political hell-hole Mugabe landed us in we need free, fair and credible elections; how can we have such elections if we keep denying past elections were not rigged?
Source - Wilbert Mukori
All articles and letters published on Bulawayo24 have been independently written by members of Bulawayo24's community. The views of users published on Bulawayo24 are therefore their own and do not necessarily represent the views of Bulawayo24. Bulawayo24 editors also reserve the right to edit or delete any and all comments received.