Opinion / Columnist
The Messi and Ronaldo of Zimbabwean music
23 Apr 2017 at 13:11hrs |
Views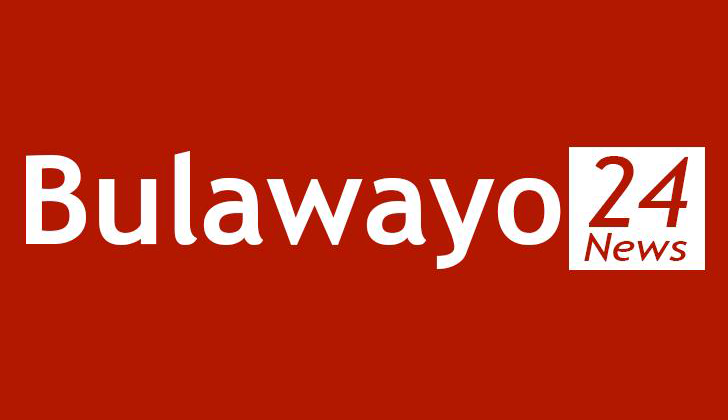 Jah Prayzah and Winky D have high profile gigs in Harare and Bulawayo respectively this weekend. Both will share the stage with South Africans: Jah Prayzah with Mafikizolo on Friday at the HICC in a concert dubbed "Sendekera, Come Lets Dance"; Winky D with K.O as they bring the curtain down on the Zimbabwe International Trade Fair in the City of Kings and Queens. Winky D and Jah Prayzah are attracting the biggest crowds in Zimbabwe at the moment, and we cannot resist debating who between the two is the king of local pop music today. The Sunday Mail Leisure Editor Mtandazo Dube puts the two musicians' blossoming careers under the microscope .
It's either you root for Lionel Messi or Ronaldo.
There are no 50 shades of grey in that debate, everything is black and white. When it comes to celeb followership, the world is very much manichaean: people love one and detest the other. There is rarely, if ever, any middle ground.
In Zimbabwean music, the same applies.
But it is no longer about Alick Macheso vs Leonard Dembo, or Oliver Mtukudzi vs Thomas Mapfumo. There is a new battle and it involves Winky D and Jah Prayzah.
One could say like Messi, Winky D is an introvert, and like Ronaldo, Jah Prayzah loves the flash and bang.
Fans argue endlessly about who between the two composes better music, who stages better shows, who has more hit songs, who has more followers, and who is more "international".
Both Winky D (Wallace Chirumiko) and Jah Prayzah (Mukudzei Mukombe) are young, energetic and ambitious musicians and they have battled for showbiz supremacy for the better part of four years now.
Some say the two cannot be compared because they pursue music differently, sing two distinct genres. But hardcore fans don't care about all that; they simply want to declare their horse the best.
Where I live in the ghetto, the boys have a simpler way of deciding which artiste is doing better than the other. They say "arikurira mu kombi ndiye ane power" ("the one whose music is played more in public transport rules").
Both these artistes' music is very much in all public spheres, so my ghetto philosophy does not apply. A deeper, more analytical look is required.
When they combined for shows in the past – including at the Harare International Conference Centre on December 31, 2015 and at several other shows the following year – it was difficult to tell which one of the two was responsible for pulling the crowd.
The two camps often clashed even as they organised joint shows, with each side believing it was doing the other a favour by sharing a stage with them.
"Tirikupa munhu uyu mari (we are giving the other guy money)" was a regular claim by insiders in both camps.
At one show in Bulawayo, a promoter had to hire two PA systems as the two sides accused each other of sound tampering.
For two years in a row, Winky D and Jah Prayzah have shared two National Arts Merit Awards each, making it harder for critics and music followers to separate them.
At the 2016 ceremony, Jah Prayzah took home the Outstanding Male and Outstanding Album accolades, while Winky D scooped Song of the Year and the People's Choice Award. Again this year, Winky D was voted People's Choice and also took home the Outstanding Album award, while Jah Prayzah bagged the Outstanding Male and Outstanding Song awards. They both have several awards to their names, regionally and internationally.
The difference is one is a brilliant but in-your face Ronaldo about his awards, while the other is a brilliant but self-deprecating Messi.
Even when they release new material, Jah Prayzah builds a storm around his product while the loudest Winky D has ever done was an unadvertised radio launch at night.
Winky D's music makes noise coming from the people while Jah Prayzah's music makes noise from him to the people.
Both approaches work, as seen by how big the musicians are. But Winky D's wins as People's Choice two years in a row certainly says something.
Jah Prayzah and Winky have toured extensively internationally and their live performances are always a marvel to watch.
Without a doubt, Jah Prayzah has been more visible locally, doing more shows and producing high quality videos.
Add to that his 2016 collaboration with Diamond Platnumz and the recently released effort with Mafikizolo, not forgetting recognition by MTV show that Jah Prayzah is every inch a pop culture icon.
Winky D goes about his business with less fuss. His music makes the noise for him, as seen by how his song "Disappear" made it into BBC Radio 1 Extra Destination Africa Top 5 in early 2016.
BBC World News has featured the Kambuzumba-born and bred chanter; and the website ranker.com rates him in the top 10 of the world's Best Dancehall Artistes of all time. Note, not the best Zim dancehall artistes, but all dancehall artistes of all time.
Jah Prayzah and Winky D enjoy massive endorsement deals from corporates and NGOs. There is no denying that both are strong brands.
So who then is the biggest dog in the yard?
Well, recently Jah Prayzah and Winky D played in the same city, at the same venue, separated by just six days. The place was Midlands Hotel in Gweru.
Jah Prayzah and his Military Touch Movement had about 1 000 people in the venue on a night with clear skies and no rain fears.
Less than a week later, Winky D and newbie Boom Beto had almost double that number on a day when it rained till 11pm.
Could this be an indicator of star power?
Which takes us back to the December 31, 2015 gig when Jah Prayzah and Winky D filled up the HICC. Who really brought the people out that night?
Recently, Winky D went on a tour that saw a minimum of 1 500 paying fans as his smallest crowd in seven shows that saw him go well above 2 000 at one gig. The gigs were in Beitbridge, Masvingo, Zvishavane, Gweru, Bindura, Chinhoyi and Kwekwe.
The tour was punctuated by a gig in Harare at Kebab Centre, which has been one the best-attended shows this year.
When it comes to hits, both have had anthems.
For Winky D, songs like "Musarova Bigman", "Controversy", "Twenty-Five", "Rokesheni", "Chatsva", "Tavharisa 2010", "Takaipa Takaipa", "Vanotaura", and the whole "Gafa Life Kickstape" album which carried tracks like "Disappear" and "Not nice" were mega hits.
Winky D's albums include "Gafa Futi", "Igofigo - the Unthinkable", "Twenty Eleven Singles Compilation", "Pakitchen", "Life Yangu", "Say No" and "War".
Jah Prayzah has had Zimbabwe singing along to, among many others, "Eriza", "Tsviroyo", "Gochi-Gochi", "Chinamira", "Sorry Mama" and "Hello".
His albums are "Mdhara Vachauya", "Jerusarema", "Kumbumura Mhute", "Tsviriyo", "Ngwarira Kuparara", "Sungano Yerudo", "Rudo Nerunyararo" and "Dura".
Winky D has upstaged many visiting Jamaicans when he shared the stage with them locally. He is credited for reviving a then "dying" reggae-dancehall genre.
As far back as 2011, after touring Australia, Canada, US and UK, Winky D was mentioned as part of the then Big Five of Zimbabwean music along with the evergreen Oliver Mtukudzi, the late Tongai Moyo, Alick Macheso and Suluman Chimbetu.
In 2012, Winky D performed at the Big Brother Africa Show.
Both Winky and Jah are powerful on lyrics and style; both have rocked Zimbabwe's premier arts event, the Harare International Festival of the Arts; and both their careers are laden with fortune and fame.
It is key to note that even as Jah Prayzah was hitting a rich vein in 2010, Winky D had already shared the stage with Akon and Sean Paul.
But Jah Prayzah has come through with a beat many describe as unique. The singer has mastered the art of producing high-quality videos and he won an award for Video of the Year as far back as 2011 for "Maria".
He knows no fear, is supremely self-confident and delivers the music to match how he sees himself.
This is one music kingdom with two kings. This weekend's gigs in Harare and Bulawayo will not do much in as far as closing this debate is concerned. What it will certainly do is only add more fuel to the fire.
And that can only be good for Zimbabwe's music industry.
Source - zimpapers
All articles and letters published on Bulawayo24 have been independently written by members of Bulawayo24's community. The views of users published on Bulawayo24 are therefore their own and do not necessarily represent the views of Bulawayo24. Bulawayo24 editors also reserve the right to edit or delete any and all comments received.